The 6 Best Boudoir Photographers in Liverpool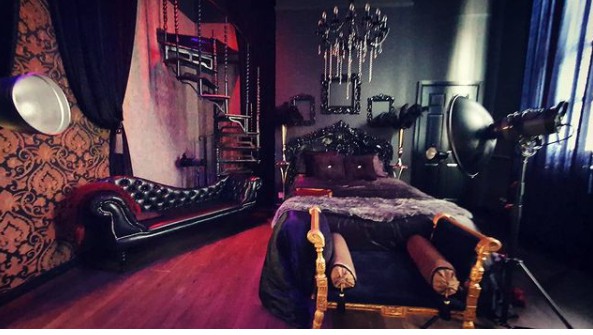 Throughout civilization and for millennia, people have celebrated the human form and consider it a work of art. And for a good reason — it is stunning. Every medium from sculpture to photography has documented the endless variation, unique shape, and strength of the body. That's where this list of boudoir photographers comes in. If you want to celebrate your personal beauty, show a different side to your significant other, or simply want to revel in your uniqueness, the following Liverpool boudoir photographers are here to help. 
The founders of Curves Photography are Liverpool boudoir photographers who started with a vision. Their goal was to bring the gift of a boudoir photography experience to all women of every shape and size. And nowadays, this gift allows women to feel confident in their skin. It also enables them to memorialize their transformative time in front of the camera. They have brought their vision to life in the form of a posh studio, replete with a plush makeup lounge and a variety of custom-built photography sets, and the studio alone is enough of a reason to make the trip to see them. With sets ranging from bright white and flirty to dramatic and sensually moody, you're sure to find a spot that fits the mood of your shoot. Add in the over 30 years combined experience photographing women, a cohesively glamorous photographic style, and hundreds of happy clients, and you have a studio that has earned its place on this list!
This studio has all of the essentials to make them great Liverpool boudoir photographers, plus some fun perks. First and foremost, Andy is an experienced professional dedicated to helping women translate their radiant inner beauty to their photos. Having worked with hundreds of women, he knows exactly how to gently guide you into poses that are flattering for your shape, especially important if you haven't spent much time in front of the camera. The studio is full of luxurious touches, including hardwood floors, exposed brick, soft textural blankets, and oodles of light. The coziness of the studio gives the finished photographs a homey, lifestyle feeling—enhancing the intimacy of his work. If you'd prefer your pictures done in your actual home, you're in luck because he is happy to travel to where you are most comfortable. One of the perks is hair and makeup styling to enhance your beauty further. If you are looking for a luxury style shoot draped in plenty of natural light and a finished product that will have a minimal, true-to-you edit, trust the team at MCXI.
Lace and Pearl has a studio outside of Liverpool in Preston, but their fine art style is worth the trip! As the lead photographer, Emma is an expert on posing, studio lighting, and editing so you are assured of getting a polished and beautiful finished product. The sets at this studio are unique. If you have dreams of a flower-filled bedroom, 50's Hollywood style glamour (with a crystal chandelier), or a sensual bath in a clawfoot tub — they've got your perfect sets. They cater to all tastes, from delicate ethereal bridal shoots full of glowing light (and a glowing bride-to-be) to risqué burlesque styling. Whatever you dream of for your portraits, this studio can bring your dream to life with its own special flair. As a bonus, their decadent client closet full of chiffon, lace, and frills is sure to enhance your curves and your femininity.
The team at this Liverpool boudoir studio is here to make sure you have a great time during your shoot and have jaw-droppingly beautiful photographs of yourself as a reminder that you are gorgeous. Fiona is the lead photographer and studio director. She has made it her mission to help all people feel comfortable in front of the camera and, their comfort shines through in their relaxed and sensual portraits. Her style is perfect for you if you want glamorous photos where you are the center of attention. So much so, that her framing is refined and elegant, without background distractions. It makes her one of the few Liverpool boudoir photographers well-suited to the minimalists among us.
After thirty years of photographing people and years spent as a photojournalist, Liverpool boudoir photographer Tracey O'Neill knows her way around a camera. In fact, her experience shows in every shot she takes. She knows the perfect poses to flatter the body and her time spent working as a photojournalist honed her eye for the decisive moment. That moment when the subject's real self is shining through their eyes and everything is perfectly in line in the photo — an art in itself. It's this kind of authenticity at the moment that lends her work such allure. Combine this with her lighting prowess, and an unforgettable shot by one of the top Liverpool boudoir photographers is inevitable. Ensuring all those who sit in front of her are expertly lit to minimize flaws and maximize their natural beauty reduces the need for heavy retouching so your photos are not only gorgeous, they are you.
As a commercial photographer for many years, Sean Joseph Murray has honed his talent for framing, studio lighting, and posing. His style is perfect for those who want an editorial boudoir shoot where they don't have to show too much skin yet can still celebrate their bodies. Working with his clients throughout the process, he gets a sense of who they are in the initial meeting and a sense of what they are hoping to achieve with their portraits. Crafting a custom photo plan and designing a shot list will ensure you have exactly the shots you want. His highly coordinated style is ideal for those who love a project as much as they love the execution. He particularly works well with clients who want a fitness magazine flair to their portraits. Constantly growing and changing, work with Sean when you want a wholly polished finished product with brilliant flashes of creativity.

Get together somewhere better
Book thousands of unique spaces directly from local hosts.
Explore Spaces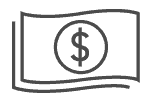 Share your space and start earning
Join thousands of hosts renting their space for meetings, events, and photo shoots.
List Your Space