The 9 Best Boudoir Photographers in Manchester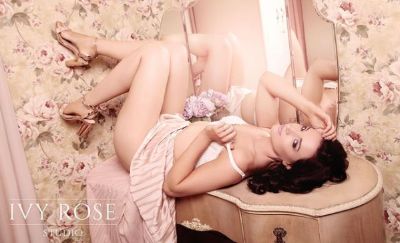 Boudoir photography is a genre that can take all kinds of forms, from sultry to whimsical, depending on the photographer! That's why we've curated this list of the top 9 Manchester boudoir photographers. You'll be able to look through their work and choose a creative partner that best matches what you have in mind for your first boudoir session!
While they also provide family and maternity-oriented images, the boudoir photography of Ivy Rose Studio is well worth getting to know better! Ivy Rose is a one-stop-shop that takes care of everything, from hair and makeup to styling and outfits. And the way they use light is dramatic even for boudoir, with a combination of bright highlights and deep shadows creating a mood unique to this studio. They also do pin-up photography, creating sexy portraits that use classy themes of the mid-1900s.
Boudoir is always intimate, but we've yet to come across a Manchester boudoir photographer quite like Kelliejo! She expertly crafts boudoir lifestyle stories using select compositions and image arrangements, coupled with the poses her subjects are guided into. Her working distances are incredibly close as well, heightening the mood of each frame. We also enjoy the more subdued lighting ambiance Kelliejo prefers, toning down colors and complex light so form and textures speak more clearly.
SWPP award-winning photographer Carina Crolla works with Manchester families, newborns, and maternity clients to create fine art-worthy images. Her style is exceptionally mature and has a unique character, using black, white, and earth-toned studio backdrops, ideal lighting, and flowing outfits for her maternity boudoir images. Carina celebrates the beauty of motherhood, from pregnancy and beyond, and expertly balances sensuality with grace in her maternity images!
Alexandra Vince started the perfectly named For Your Eyes Only portrait studio to help women rediscover what it means to love themselves. Boudoir is an intimate, sometimes scary thing to do for the first time. Fortunately, her studio embraces women as they are and invites them to give the gift of boudoir not only to others but to themselves! And the celebratory, editorial character of her work adds natural energy and excitement to a typically sultry and moody genre. Her use of flash and dramatic black and white styling also sets Alexandra's work apart from the natural light ambiance commonly used. Alexandra is our top choice if you're looking for someone with a drastically different take to boudoir!
5. Luminite Photography
Luminite Photography is a Manchester studio specializing in boudoir, portraiture, fitness, and fashion photography! Luminite's emphasis is often on the human form and its inherent beauty. How muscles and limbs gracefully curve, the softness of skin and the complex highlights it displays, and more. Coupled with solid themes like BDSM, leather, or fantasy, Luminite Photography is by far the best studio if you have a concept that doesn't fit with what other studios prefer creating.
Ian Cartwright of Liberated Ladies is an experienced Manchester boudoir photographer who also works with fashion, advertising, family, and corporate clients. He was the first photographer in the UK to gain the distinction of Master Qualified European Photographer (MQEP)! And looking at his work, it's clear he's earned that qualification. Ian's boudoir images have more of an exemplary art character, using conceptual themes beyond mere sensuality that carry stories and other elements that invite careful consideration. He's also a fan of a soft-focus style, allowing highlights to glow in a way that bathes his subjects in light and suggests an invitingly gentle skin tone.
Belle Privé is a full-service Manchester studio focused on vintage fashion, luxury boudoir, portraiture, and commercial photography. Emma's work encapsulates the entirety of the boudoir, pinup, and vintage fashion worlds, from corsets and fantasy backgrounds to contemporary outfits and settings. Regardless of the theme, she prefers using a rich, high contrast style coupled with well-controlled highlights and deep shadow. Her work has a celebratory character, highlighted by the confidence and liveliness of her subjects as they bring their fantasies to life with Emma's help!
Manchester boudoir photographer Ben Smith summarizes the experience perfectly in his own words. His work is all about "enhancing women's confidence in themselves and their body" and sees the boudoir genre as a "liberating experience to love yourself." So often, people (and photographers) get caught up in the sensuality of boudoir without realizing that by being vulnerable in front of the camera, boudoir can also be a healing experience and a gift to oneself. Ben's working distances are often incredibly intimate, filling the frame with his subjects and allowing their form and emotions to carry all of the weight in the scene. And his equal fluency with color and monochrome will enable viewers to enjoy subtle skin tones and colored lighting or allow textures and form to remain dominant!
Lace and Pearl boudoir studio was founded to help women appreciate their body for the perfection it displays at all times, even if it's not quite the way you'd like it to be. Coupled with the variety of themes and costumes this all-female team has on hand, you'll have no trouble bringing any creative concept to life. We especially love how nicely Lace and Pearl use dramatic, natural directional light to add contrast, highlight body curves, and guide the viewer's gaze in expert fashion!

Get together somewhere better
Book thousands of unique spaces directly from local hosts.
Explore Spaces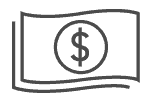 Share your space and start earning
Join thousands of hosts renting their space for meetings, events, and photo shoots.
List Your Space