The 10 Best Caterers in London (2022)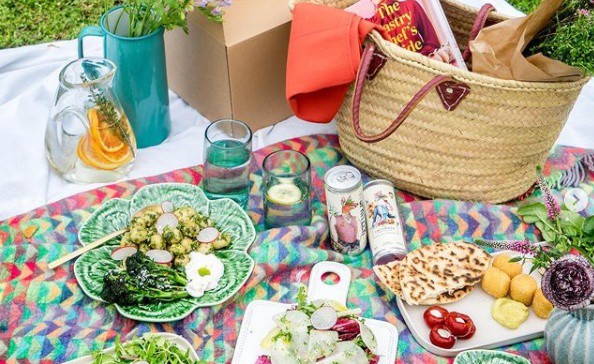 Event planning is a huge task. Planners juggle several aspects, like music, seating, and the delicious food that brings people together. Caterers are a huge relief, but London is an amalgamation of cultures and foods, making the task of finding a caterer difficult for even the most experienced planner. This list of best caterers in London consists of caterers that go above and beyond. Not only do they deliver delicious plates, but they also work with the top companies, stunning venues, and freshest ingredients in London. If you need stress-free planning for your next event in London, these caters are your go-to.
Have you picked out your event space yet, one that makes you feel thrilled at the very sight? No, not yet? Well don't worry, Peerspace has you covered there, too. After all, we are the largest online marketplace for hourly event venues. We have dozens (and counting!) chic, stylish, and pristine venues available for you to book for your special do. And when you book a Peerspace venue, you have the full support of the Concierge service as well. These event pros source and deliver anything you may need for your event (say, catering from one of these incredible caterers below) and bring it to your venue. It makes planning a thrilling soiree a whole lot easier. Check out us today!
In 2011, Alex Head sought to create sustainable gourmet food from seasonally available ingredients. In less than a decade, her vision, the Social Pantry, caught the eye of celebrities such as Gigi Hadid and Hilary Clinton. Through its environmental programs, The Social Pantry makes pleasure food guilt-free. Her team seeks to end food waste through their zero-waste kitchen, cutting out plastic, and building a greenhouse. So much so that the Social Pantry tailors its fresh seasonal menu for any event. For your next event, check out the Social Pantry.
Ampersand Events focuses on beautiful presentations for any event. From artistic canapés for formal events to lip-smacking barbeque sure to please your friends, skillful executive chefs construct every plate. Ampersand stands out from the pack because not only are delicious meals guaranteed, but clients can also enjoy a completely stress-free event. This is a tea that has served high-end venues throughout London, including Pavilion at Kensington Palace and Kew Gardens. The team consists of experienced planners in all aspects of events coordinating. Ampersand is the London do-it-all caterer that can make your next event the most talked about party.
Sophie Rose effortlessly combined fresh foods with colorful ingredients to create delicious, Instagrammable plates. Combining aesthetic and ethics, Rose's dynamic plates have caught the eye of some of the most fashion-forward clients. In fact, Rose & Food catered for Vogue, Les Hermés, and Jimmy Choo.
The company collaborates with local businesses to make dishes from hand-picked veggies and free-range meats. Therefore, you can rest knowing this stylish caterer skips the fast fashion! In fact, Rose and the team carefully choose suppliers, build well-rounded menus, and arrange gorgeous plates to make these artistic plates. So much so that we think Rose and & Food is the best caterers in London to impress all your friends.
Chilli Bee's brings the joy and nostalgia of cooking in the family kitchen to every plate. Started in her mother's kitchen by Ellie Short, Chilli Bees is now one of the most visionary caterers in London. In fact, London's coolest clubs adore their creative small plates and colorful bowls. For informal events like summer parties and family events, Chilli Bee's vibrant menu has something for everyone. With family at the company's heart, Chilli Bee's has children's options, comfort food, and vegetarian options, and not to mention the dessert menu for any sweet tooth.
With customers at its forefront, Bartlett Mitchell tailors each event to their client's needs. Self-proclaimed "entrepreneurial foodies," Bartlett Mitchell's innovative approach helped maintain the company's fanbase for over two decades. The recurring clients see it as more of a community than a business. Its approach to food earned the company multiple awards such as the Caterer of the Year and the Princess Royal Training Award. Bartlett Mitchell's specialty is corporate events, creating hearty plates with employees' health and vitality in mind. Speaking of health, this caterer only sources free-range eggs and ethically raised dairy products and meats. The company also fights animal cruelty using conservation guides for ethically caught seafood. We think this modern catering company is perfect for your next event.
Formed in 2000 with an aim to become London's top luxury catering company, Rocket Food reached its goal but continues to grow into a London fine dining staple. However, what we really love about this company is that they make sustainability exquisite eating. In fact, the company's modern menu and creative vision landed Rocket Food in some of London's most coveted venues, like The Natural History Museum, Roundhouse, and Kensington Palace. Rocket Food works with venues that can seat up to 500 people, so if you're looking for an intimate private party or a glamorous event for the hottest elites, they can plan a stunning party.
At Après Food, comfort food shouldn't be a guilty pleasure. Food brings a family together. We should all feel great when we eat together. Catherine Sharman knew this when she created her nutritional lifestyle company, Après Food. Sharman used her nutritional therapy training to produce the perfect portions for every plate. Her company is unique in that it's backed by science and made with love. So much so that she considers different lifestyles, conditions, and dietary needs to craft meals for any event. If you're interested in Après Food catering services or nutritional consultations, contact the company via the website. If you want a little taster, they have options to purchase packaged meals as well.
Sabel Food's colorful ingredients and modern menu made the company the go-to cater for festivals and high-end companies. Versace, Uber, and Lost Village are all clients of this contemporary cater. Expect bright colors, dynamic pairings, and exotic flavors when working with Sabel's Foods. In fact, their chefs tailor menus for each event, making every bite unique.
At PenniBlack, the client is in good hands. From the venue to the flowers to the exquisite menu, PenniBlack caterers have options for any budget. Their robust menu goes from breakfast to dinner and includes specialty drinks and teas. We love how they combine the traditional British staples with delicious seasonings and flower garnishes.
Interestingly, their stunning venues include St. Stephens and Battersea Park, making them true Londoners at heart. Perfect for an outdoor event, their street food brings delicious Mexican cuisines like tapas and churros to London. If your event calls for fine dining, Penni provides incredible free-range cuts of meat, gourmet courses, and handpicked wine choices to match the occasion. Visit PenniBlack if you're thinking about planning an event.
Whether you're looking for a quick bite on your lunch break or gourmet food for a 100-person event, Eden Caterers has a rich menu to suit your needs. Created almost 30 years ago, it's evolved into a London eatery powerhouse. Their fresh ingredients and creative recipes impressed companies like Amazon, Ministry of Sound, and Coca Cola among many others.
Decades later, Eden Caterers kept community at the heart of its company. In fact, they partnered with Felix Project this year to combat waste and food insecurity in London. Eden Caterers is one of the best caterers in London because they add a stylish modern twist to the everyday meals that we all love. Their plates are not only beautiful, but they are also amazingly delicious. Peek at Eden Caterers' menu.
Best caterers in London: conclusion
These are some of the very best caterers in London, and hopefully, by now, you see why! And remember, if you're looking for a killer venue to host your event, check out Peerspace. You'll find one-of-a-kind penthouses, industrial warehouses, chic flats and homes, and even cabins in the wood to take over for a few hours. And with help from the Concierge service, it's even easier to enjoy the nosh offered by the best caterers in London.

Get together somewhere better
Book thousands of unique spaces directly from local hosts.
Explore Spaces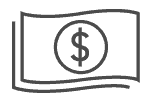 Share your space and start earning
Join thousands of hosts renting their space for meetings, events, and photo shoots.
List Your Space