The 11 Best Commercial Photographers in London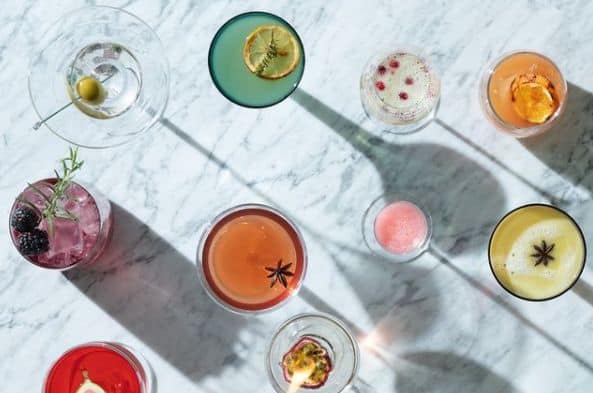 Commercial photography is a broad genre but one of our favorites. It encompasses everything from food photography to corporate portraits. It's any sort of visual media that businesses and companies can use to further their advertising and brand messaging. And in the hypercompetitive area of London, it takes some top-tier talent to stand apart from the masses! Fortunately, we've taken the time to hunt them down for you, so feel free to explore our list of the top 11 London commercial photographers of 2021.
"All things still life" is the focus of Lux Studio London. Products like cosmetics, interior design accessories, food, and beverages are all featured in their studio, using well-controlled lighting that they can tune to suggest both directional window natural light as well as ideal studio lighting. We also love the hero angles on display that feature products from their strongest angles and perspectives. The backgrounds Lux Studio London uses are always complimentary as well, regardless of whether they favor a minimalist or lifestyle presentation for a particular collaboration!
At first glance, the portfolio of Pete Elliott's appears to be a UK landscape presentation, which is just as appealing to us! But his expertise as a commercial photographer extends into the outdoors, where he works with brands like Sea to Summit UK, showing us just how we're meant to use sleeping bags, boots, jackets, and other outdoor gear. Therefore, his outdoor commercial lifestyle images have settings and styles that no studio presentation could ever reproduce. And in a way that heightens our sense of adventure and wanderlust in the process!
As a London commercial photographer, Simon Callaghan's portfolio is an exciting dive into a diverse world of subjects ranging from interiors and architecture to commercial business portraits of people doing their jobs. Simon's work is especially well suited to advertising needs and interior company material, as his photography concisely conveys a message of a particular brand and leaves little to the imagination.
Nadine Brandt is a Berlin native who's now a top London commercial photographer. After a career in the corporate world, she decided to explore a more creative aspect of herself by crafting images that help businesses convey their products and brand messaging to a wider audience. We can't help but love the minimalist, still-life presentations that Nadine favors in many of her commercial images. She has an eye for lines, shapes, and color contrast, giving her work a clean, fine art quality. The presentations never feel busy, even when there are multiple elements within the frame. And her use of lifestyle elements can add to an interior design or culinary narrative on display!
Michael Molloy is a London commercial photographer with over 20 years of experience working with companies of all sizes. His work is typically used for marketing purposes, including advertising and social media marketing. Michael's photography has a classic high-contrast element to it, often coupled with flash, that provides a gritty, energetic presentation for his construction and industrial portraits. His expertise also extends into the worlds of healthcare, tech, real estate, corporate portraits, and much more!
Kalory Photo Video is the collaborative efforts of four London commercial photographers and retouchers with a shared vision and purpose. They were voted as 2020 Best Retail Photographers by SME News and are now recognized by us for their top-tier imaging! Kalory Photo Video uses high-quality studio lighting and presentations that bring out subtle color hues, fine textures, and reflections, perfect for presenting rings, watches, glassware, and other hard-to-photograph products. They also provide commercial interior photography for retail businesses seeking to help customers experience what their spaces have to offer in advance.
London businesses like Alliance Automotive, Citigate Dewe Rogerson, and Epsilon Telecommunications all turn to Piranha Photography for their commercial needs. As corporate and business specialists, their photography includes business portraits, event coverage, architectural shots, and other elements that help brands showcase what they are truly about. We love the richer colors and shadows that Piranha Photography favors, even with their architecture! It gives their work a mood that's quite different from the more strongly retouched presentations many other London commercial photographers favor.
Visual content creation for advertising and web use is what Scott Ramsey is best at. We love seeing his engaging commercial photography because he has a much more human-centric focus than many other London commercial photographers. He tends to present people working within the commercial space, be they farmers, scientists, or other specialists. The wide-angle and normal perspectives he favors also adds an environmental factor that adds to the narrative being told. Each of his frames feels like a complete presentation in itself!
With nearly 20 years of experience working as a commercial and corporate photographer, it's no surprise that Chris Renton makes this list. He's active not only in London but in Paris, Toronto, Geneva, and other far-flung areas of the world! The corporate world is his major focus, with a collection of portraits, headshots, and lifestyle images that help viewers better understand how his clients operate within a given business. Architecture, interiors, and more traditional lifestyle photography are also strengths of his!
As a digital marketing agency, Blue Square SEO includes high-quality commercial photography as one of the services they provide London businesses. By showcasing food, interiors, and architecture in clean, appealing ways, Paul helps customers appreciate what's on offer well before stepping into the door. In today's digitally-dominated business landscape, people expect to sample your products before ever engaging your company. Coupled with his SEO management and market consultation expertise, Paul helps companies present themselves in ways that maximize further engagement potential!
If you're looking for a London commercial photographer who values a sense of drama and creativity, Nunzio Prenna is well worth getting to know better! Based in his East London studio, he provides commercial product and portrait photography for clients looking for an artist willing to add a little of himself to the collaboration. Nunzio's style has influences of high fashion and lifestyle, adding stories that suggest luxury elements while keeping the viewer's attention square on the product or person intended.

Get together somewhere better
Book thousands of unique spaces directly from local hosts.
Explore Spaces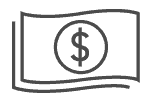 Share your space and start earning
Join thousands of hosts renting their space for meetings, events, and photo shoots.
List Your Space