The 11 Best Engagement Photographers in Liverpool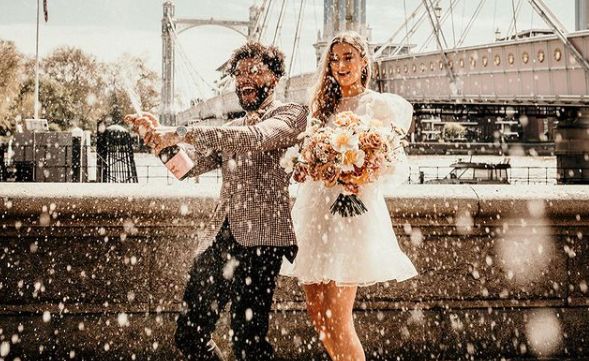 Hiring an engagement photographer is the first step in the flurry of planning and image-taking that surrounds a wedding. And since you're likely to work with the same photographer from start to finish, why not find one whose vision matches yours? That's why we've curated this list of the top 11 Liverpool engagement photographers; we're confident that there's someone here whose work will speak to you in just the right way!
Louise (Lou) Griffin a Liverpool engagement photographer with a relaxed and natural style. She loves using art to capture lasting memories for people, which stems from her own childhood memories enshrined through photography. She frames snapshots using a mixture of gently guided poses and documentary angles on her couples, from pre-wedding to the afterparty. The rich contrast, dramatic lighting, and deep shadow she embraces only enhance the intimacy on display!
Amanda Balmain has experience from hundreds of weddings to draw from and a portfolio full of expressive, happy couples to share with you. Light and emotion are the mediums she favors, finding places where they both come together in heart-melting ways. We're also struck by the diversity of shooting environments Amanda regularly works in. From beaches to churches, her environmental portraits include just enough of the scenic venue to add to the story without distracting from her couples!
As a wedding and Liverpool engagement photographer, Barbara Idasiak has a vision that stands apart from the many others in this region. Her style is one focusing on the grace, elegance, and romance that weddings invoke. And she does so in photojournalistic fashion, working from the background, finding those fine art moments that pose-crazy photographers can miss. She also works with her subjects in ideal lighting and set themes to convey precisely what we dream about for our engagements and wedding days!
Though based in Liverpool, Brigitte Robertson also serves Manchester, Kirkby, London, and other areas of the United Kingdom. Folks looking for a Liverpool engagement photographer with a definitive vision will find lots to love in her portfolio. Brigitte favors a bright and airy style that feels more like a heavenly celebration than the shadow-filled, moody ambiance that's more popular nowadays. She adds a pastel color palette to the mixture, which is a natural match to the wedding whites and softer hues already on display.
Katie Dervin is a wedding and engagement photographer serving Liverpool, Manchester, Yorkshire, and the rest of the northwestern UK. Her dedication to an unposed documentary style has made her a top 50 UK wedding photographer for three years in a row! Katie manages to always find just the right moment of expressive emotion in her subjects without guidance, speaking to her ability to keep her couples entirely at ease in front of her camera. And the rich backgrounds she prefers add so much personality to the couples' stories on display.
6. Lucy Hannah
We love the ways Lucy Hannah works with the scene to highlight her couples in creative ways. She uses trees, urban settings, the beach, and other places where she can incorporate a lifestyle angle into the lives of her subjects. And the dramatic natural lighting conditions she favors add shadows, silhouettes, and other elements that highlight the emotions in the scene. Lucy's more natural color grade is a nice departure from the more color-saturated styles that are popular in contemporary engagement and wedding work!
Adam of ARJ Photography is an engagement and wedding photographer who does his best to encapsulate the essence of the genre in each image. In his own words: "Put simply, a wedding is everything I love to photograph all contained in this super special bubble for one unique, never to be repeated, incredibly special day." Adam adds his own fine art vision to each frame, adding contrast, rich colors, silhouettes, and other elements to a blend of photojournalistic and expertly posed moments! His images are warm in tone yet energetic in mood.
What immediately catches our attention when looking at the work of Paul Swift is his well-recovered shadows and direct and off-camera flash. It gives his work a classic flavor that's instantly recognizable apart from the natural light genre. Paul also has an eye for spontaneous moments of playfulness during an engagement or wedding that adds personality to what we see. We get a much better sense of each couple in these unscripted moments than we do when seeing the poses used by most photographers.
Relaxed, romantic, and entirely authentic is the approach Sally Joane uses in her engagement and wedding photography. She strives to keep the entire experience as light as possible, helping couples relax while she finds the fine art moments that present themselves. Sally composes couples' engagement and wedding images that strongly invoke the story of "new beginnings" in us. As do the urban and outdoor shooting environments she chooses. Sally's eye for colors, contrast, lines, and lighting are highly complementary and leave you wondering more about the relationship and lifestyles of her subjects!
Liverpool, Cheshire, and north Wales are where Marie Lloyd works her magic! She occasionally works with her husband, Jason, whose complementary vision ensures the two of them tell the entire story of your wedding from multiple angles. Her polished, balanced images use just the right blend of subject focus and surroundings to add an environmental portrait look without distracting you from the romance and mood of the moment.
While most photographers strive to create, in their own words, "non-boring photographs," few succeed as admirably as Andy Griffiths! The key to his method is his love for non-posed photographs, both in his engagement and wedding work. Unscripted moments like his have so much more storytelling power because it allows life to express itself. And the sensitivity of a master photographer like Andy allows him to capture his subjects in ways that are instantly recognizable to them and others as "us," rather than a planned, posed event.

Get together somewhere better
Book thousands of unique spaces directly from local hosts.
Explore Spaces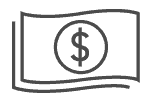 Share your space and start earning
Join thousands of hosts renting their space for meetings, events, and photo shoots.
List Your Space