The 10 Best Engagement Photographers in Manchester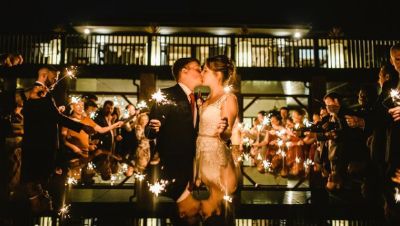 Manchester is an excellent place for an engagement shoot. The industrial character of the city, combined with its history and local art, makes finding spaces for a photoshoot a snap! All that's needed is a photographer whose vision matches yours and an open schedule. Fortunately, we've curated this list of the top 10 Manchester engagement photographers for you to consider working with in 2021.
Gary is an award-winning wedding and Manchester engagement photographer who has been on a photography journey for most of his life. His love for photography led him to study Art, Design, & Photography in college and take up wedding and engagement work shortly thereafter.
Gary's engagement shoots often occur in the outdoors, where he uses dramatic sun flare, woodland backgrounds, and other environments that create an intimate mood for the soon-to-be-married couple! The background choices, coupled with a lack of posed portraits, allow the natural emotions felt by his subjects to be better displayed and appreciated by his viewers.
With 10 years and over 400 weddings under his belt, Mick Cookson knows the ins and outs of the wedding world. From engagements to the "Just Married!" final images, Mick is the photographer hundreds of UK couples have worked with to completely tell the story of their matrimony. Even for wedding and engagement photography, Mick masterfully shares the celebratory nature of the genre through his lens. And his presentations range from guided poses to documentary takes on the day's events!
Robert Peet is an engagement, wedding, and family documentary photographer who channels his love for unscripted, spontaneous moments into all three of his genres. Engagement photography might be the hardest to present with an authentic lens. Yet Robert uses a natural approach, combining a stroll in the outdoors and his ability to help couples feel at ease to find those moments where their love for each other shines forth. He's especially talented at featuring the landscape in a way that invites you to appreciate the scenery as much as each lovely couple!
While events have always been something Cassandra Lane loves to capture, it's weddings and engagements that became her sole focus over time. After studying to become a photographer at the University of Westminster in 2010, she immediately began her professional journey by starting Cassandra Lane Photography. We love the intimate character Cassandra favors in her engagement shoots. She takes her couples out into local parks for a classic feel – or even into downtown Manchester for an urbane character. And there, she includes just enough background to set the scene while photographing them appreciating each other and what's to come!
Couples images, engagements, maternities, weddings … Real-life and the human connections involved are what Riley and Felice love to showcase through their photography. Their engagement images use a vintage style in color, posing, and composition that we think you'll really enjoy. Riley and Felice also present the homes, tattoos, motorcycles, and other lifestyle elements of each couple that help us understand who they are from an artistic yet intimate perspective!
Paulina and Vladimir of Urban Photo Lab are wedding photographers, filmmakers, and Manchester engagement photographers whose love of outdoor natural light and scenic background features strongly in their photography. And as experienced pre-wedding photographers, they offer advice on some of the best venues for shoots, including Salford Quays and Manchester University. Their style tends to subdue the color saturation of busy backgrounds in favor of a style that brings out textural details and lets form and emotion speak more clearly!
Ben Harrison Meek is the photographer folks turn to when they want to enjoy a more documentary presentation of the day's events. In his wedding, pre-wedding, and event work, he prefers finding those moments where people forget he's around and simply be, act, and express in ways representing fine art – yet often go unrecognized and uncaptured. And while Ben is entirely fluent with color, his classic monochrome style is a natural fit for the photojournalistic character of his photography!
Paul of Gingerbeard Weddings is a Manchester engagement photographer of choice for hundreds of couples looking to start their story with a pre-wedding session! Paul masterfully composes his shots using the strong directional lighting and urban character of downtown Manchester to set the scene. Each couple's love and excitement for the upcoming wedding is then guided to the surface, combined with apparel, dogs, and other elements that help tell us more about who they are.
Thomas Demol is an import to the UK from France who came hoping to study the language and fell in love with his wife and the country. His background in photojournalism informs his style; we love seeing how Paul finds moments of spontaneous joy, laughter, and engagement that would normally go missed by photographers who prefer guided poses. His work features the chaotic, playful celebration that weddings typically are, from engagement to afterparty!
We're impressed by the breadth of Victoria Greensmith's portfolio! She's not only a talented engagement and wedding photographer but also provides food, product, corporate, and nightlife images for Manchester clients. When working with couples, Victoria favors gently guided poses that find ideal lighting and backgrounds that highlight each engagement or wedding in flattering ways. We especially love her contrast-rich style, both in color and monochrome, that embraces natural light shadows. This gives her work a signature character that stands apart from traditional wedding and engagement photography, with its bright colors and recovered shadows!

Get together somewhere better
Book thousands of unique spaces directly from local hosts.
Explore Spaces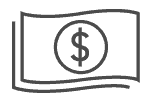 Share your space and start earning
Join thousands of hosts renting their space for meetings, events, and photo shoots.
List Your Space