The 12 Best Family Photographers in Manchester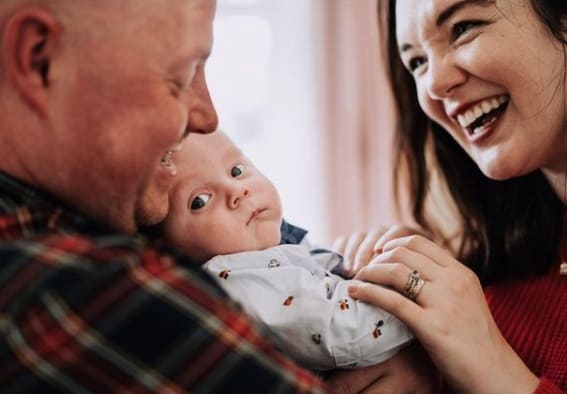 Family photography is a much more diverse style than you might expect! Many photographers take a guided approach with classic poses to evoke emotions while others prefer spontaneous expressions and interactions. But every one of these Manchester family photographers is a master of their craft and well worth getting to know better!
Soraya Evans is a recent entry into the world of family photography. While she has almost a decade of experience working behind the scenes as a project manager for creative industries, Soraya always aspired to be the one with a camera in hand! We're pleased to report that once she dove in her style has evolved into something spectacular. Soraya's mixture of documentary and gently guided family poses gives her work flexibility where most photographers tend to choose one or the other. Especially where children are involved; Soraya highlights the authentic expressions and moments of innocence that are art-worthy but easily missed in the hustle of daily living.
Agnes Kuczynska and Anita Kubala are two self-taught Manchester family photographers whose love for the art inspired them to go professional! Olpa Photography provides family images and portraits, weddings, fashion, and event coverage. The way they highlight connections through poses, setting, and creative collaborations really is remarkable. We especially love seeing how they manage to weave individuality into traditional takes on the genre. Pets, apparel choices, and expressions that go against the grain are often seen, giving Olpa Photography a playfulness that's sometimes missing in family photography!
Pasha has been in love with photography and documenting events through art for most of her life, so family photography is a natural fit for her! She describes her style as "relaxed, natural, and timeless", adjectives we agree with wholeheartedly with. We'd also add spontaneous and documentary to her descriptions. The way Pasha manages to encourage her subjects to authentically interact without the scene looking like guided posing speaks to her ability to work seamlessly. And the stories on display have a free-flowing, playful quality to them that's a natural match for the family, couples, and elopement stories she produces!
Jo and Jon are professional wedding shooters and talented Manchester family photographers as well. They seek to find natural moments of expression and connection in their subjects and avoid crafting images that look posed and forced as a result. Local parks and woodlands are their preferred shooting environment, creating the sense of a family outing and using the greenery surrounding their subjects to highlight the emotions that arise spontaneously. Viewers get the sense of stepping into the lives of each family rather than looking at preplanned portraiture.
Lifelong photography lover Insiya Zafer stepped out of the creative world to pursue a traditional job, only to realize that her passion for the arts wouldn't allow it. So she returned to photography, carving out a niche for herself as a family and portrait photographer in love with color, details, and emotions that tell a story about her subjects. Insiya is especially good at working up close and personal with her families to fill the frame with her subject's love for one another. Her intimate compositions also highlight the innocent yet intense expressions children display!
Having graduated in 2009 with a degree in graphic design, Francesca Mason combines formal studies with an innate love of creative work. She works both in the outdoors and out of her home studio, welcoming newborns, older children, couples, and families looking for timeless, fine art-quality portraits. Children are the main focus of her work, and Francesca's compositions are ideal for showcasing the spontaneous joy and silliness that kids continually display!
If you're looking to stay away from formal studio lights and find someone to document you and your loved ones exploring out in the world, you can't do better than Laura Maclean. She encourages her subjects to start exploring the world in front of her lens and interacting with each other in a natural and spontaneous way. Laura is also an expert documentary family photographer, working in the homes of her subjects to make fine art out of daily living!
Adam is a former forensic scientist who answered the calling to become an artist and lover of spontaneous expressions of life. He uses a style focusing on highlighting life as it's being lived rather than poses that try too hard. Adam's work is a recognition of all those moments of art that manifest in everyday life. We tend to miss them, thinking we need fine clothes and perfect poses. Yet, documentary family images like these remind us that we're surrounded by beauty, and all it takes is the eye of a master family photographer to help us see it for what it is!
Margaret Derry mixes candid takes with gently guided poses to showcase the connections of Manchester families to treasure for decades to come! We're a huge fan of her natural colors and extra contrast, adding extra impact to the emotions and moments she immortalizes through art. Margaret tends to favor intimate working distances that add just the right amount of environmental context while keeping the focus on the families!
Given her focus on children and their spontaneous expressions, Rebecca Latin avoids studio environments in favor of home, the outdoors, the local playground, and other places where kids can be kids. She's a master of getting her subjects to forget she's there with her camera and manages to capture fleeting moments easily missed by photographers trying to control their subject's actions. Rebecca also brings a love for shadows and directional natural light into her work, creating a mood that easily stands apart from the work of other family photographers!
Family photography is the focus of Menaga Ravi! Parties, maternities, children's images, family outings — her work is the epitome of the family portrait shooter, using directions and guidance to bring to life the precise emotions the collaboration demands. Her retouching skills are also masterful, adding to the appeal of natural lighting or making the background even more appealingly soft to add emphasis for her subjects!
Families, babies, and bumps are just a few of Ayesha of House of Rebel's subjects. She describes her style as "natural" and "in your face!" This is perfect when kids don't want to pose and simply want to run about, exploring the world with joy! Ayesha's photography creates the sense of peeking into the lives of her subjects rather than looking at a planned photoshoot, especially her documentary family images!

Get together somewhere better
Book thousands of unique spaces directly from local hosts.
Explore Spaces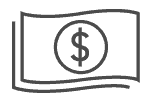 Share your space and start earning
Join thousands of hosts renting their space for meetings, events, and photo shoots.
List Your Space