The 10 Best Fashion Photographers in Manchester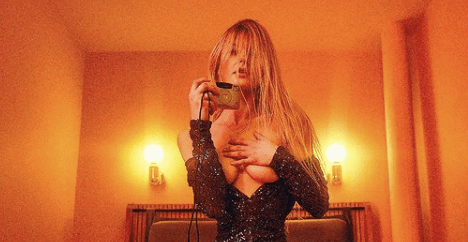 From high fashion photoshoots with international brands to street style portraits showcasing both the model and their apparel, the fashion world is a massive genre! It can be hard sorting through it all to find just the right creative for your next collaboration. That's why we've made things easier for you by putting together this list of the top 10 Manchester fashion photographers of 2021!
Fashion and sportswear are the focus of Jay Mawson. His work takes him all over the world, from Los Angeles to Milan. But being a London and Manchester fashion photographer, he spends most of his time in the UK working with clients on apparel, beauty, fashion, and product collaborations. Jay's love for rich colors, strong lighting, and celebratory, confidence-inspiring poses gives his work a liveliness that stands apart from the moodier styles currently in vogue.
Andy Broadbent is the creative mastermind behind Andbro Photography, a Manchester fashion, beauty, portrait, and retouching studio. His compositional, creative, and retouching talents have him in constant demand with major brands like Adidas, Rolls Royce, and Marks and Spencer. Indeed, his retouching ability is beyond even other fashion photographers thanks to his ability to fine-tune expressions, skin tones, and other elements to convey precisely the right mood in his images!
Rosie Woods is a Manchester fashion photographer with several years of experience working with clients in the area. Her work includes helping to compile images for fashion lookbooks where collections of clothing lines, model showcases, or featured styles get displayed. Rosie also shoots editorial and e-commerce images for brands looking to highlight their styles for a receptive audience. She also includes her own personal artistic touches, using earth tones and well-controlled shadows and highlights to feature the brand and model even more.
Manchester Photography Studio is your one-stop shop for all things fashion-related. We're amazed by the diversity of services they provide, including model e-commerce images, lookbook photography, studio apparel, and accessory photos. Thanks to their professionalism and talent, Manchester Photography Studio counts several household brand names as successful clients, including Puma, Adidas, and Aston Martin!
Matt Stansfield is a Manchester fashion photographer that's been working in the industry for over 20 years. His vast experience includes partnering with major brands like Reebok, New Balance, and Under Armour, crafting images that not only feature a product but convey lifestyle narratives to potential customers. His lifestyle fashion image often includes the clothes and models as well as outdoor or urban backgrounds that completely immerse the viewer in his intended message. Matt also prefers a mostly unstaged style, working with his models and what the scene offers to find authentic expressions and emotions for his images! His collaborative approach to fashion photography gives his work a personality and richness thanks to the inclusion of both his vision and his partners!
Carlton Adkins specializes in commercial photography, including his fashion work and products, food, and advertising images for UK clients. Carlton has an edge that other fashion photographers often lack: his previous experience working as a model on the other side of the camera lens! Therefore, he knows how to work all angles of the fashion world to showcase apparel in ways that flatter, tell stories, and bring emotions to life for viewers. From studio catalog images focused on a particular outfit to outdoor lifestyle shoots for sportswear, there's no part of the fashion world Carlton hasn't already explored in depth!
Fashion, beauty, and editorial images are Nikita Raja's specialty. Her work has been featured in Flanelle, iMute, and several other publications. And she has partnered up with several major brands for fashion collaborations, including Brand Attic and New Balance. Of all her work, we especially love her beauty editorials focused on jewelry, makeup, and hairstyles. Nikita masterfully focuses our attention on these fashion accessories while still allowing the beauty of her models to shine through. And her love of contemporary color palettes and a tasteful, high contrast monochrome gives her work a polished continuity that's exactly what we expect from one of the top 10 Manchester fashion photographers!
8. Robert Binder
If you're looking to partner up with an award-winning Manchester fashion photographer with over a decade of experience, there are few more talented than Robert Binder. His fashion and sportswear photography always includes lifestyle elements thanks to his models, settings, and compositional styles. We also love Robert's eye for color and lighting; rather than using a consistent color grade, he's unafraid to explore diverse presentations that best highlight the tones in the scene or add to the narrative. It gives his work a diversity that keeps us flipping through his portfolio, enjoying the stories carried within each frame!
We adore the work of Nicole Jopek thanks to her talents at showcasing apparel choices and the grace and individuality of her models in a classic high fashion style. And when adding her own signature to her tones, Nicole favors two personal styles: a classic monochrome that uses rich contrast and well-recovered highlights to allow texture, tones, and composition to hold sway over color. And an earthy style, often including a moody matte profile, that plays especially well with skin tones and the golds, whites, and other colors within the frame.
As a London and Manchester fashion photographer, Bekky Calver stands ready to work with clients across the entirety of the United Kingdom. She's a fan of a hybrid photography approach, using both the digital and film mediums as needed to achieve her final vision; high fashion, street fashion, and lifestyle stories are all nicely featured within her portfolio. And the breadth of compositions, backgrounds, and apparel choices showcases the depth of her experience in the fashion world!

Get together somewhere better
Book thousands of unique spaces directly from local hosts.
Explore Spaces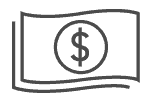 Share your space and start earning
Join thousands of hosts renting their space for meetings, events, and photo shoots.
List Your Space