The 10 Best Fine Art Photographers in Liverpool
Fine art photography is just about the most diverse genre out there as it can include other photography styles within it. But fine art seeks to heighten our appreciation for weddings, landscapes, and documentary images by including more of the artist's intention within the frame. Fine art images also often beg to be printed and appreciated physically rather than being left to languish on a digital screen, as these 10 Liverpool fine art photographers would agree with!
As a commercial and Liverpool fine art photographer, Sara Porter points her lens to a diverse array of subjects. Architecture, musicians, events, and portraiture, to name a few. But she regularly explores creative conceptual realms in her fine artwork, which takes elements from her other genres and asks us to look a little more deeply into her intentions. Sara intentionally uses blur to add a dream-like quality to many of her images, creating an entirely different character altogether. Monochrome landscapes, light, contrast, and shadows are other mediums that catch her and our attention!
Weddings, engagements, and newborn photography are the strong suits of Jennifer of JP Photography! Since these moments are so fleeting in the lives of her subjects and clients, she uses a fine art approach to her portraits. Here we see gently guided poses coupled with ideal lighting and backgrounds for images that you can print and cherish for decades to come. Her newborn photography is the best example of this process, using perfectly chosen settings complete with props, studio lighting, and clothes that perfectly convey innocence, grace, and the gentleness sleeping babies radiate.
Few landscape photographers focus on their subjects as much as Karen Lawrence, who prefers sticking exclusively to the nearby Wirral Peninsula when hunting for a subject matter. While most landscape photographers try to add all sorts of exotic locations to their portfolio, Karen knows that people are most interested in artistic renderings of their home region. So she showcases the seaside, sunsets, Liverpool waterfront, and other areas that are recognizable to most. Yet, she does so in a way that helps them remember just how beautiful a place they live in!
Much to our delight, landscapes and seascapes fill Stephen McNally's portfolio! His work has been featured in galleries and on TV occasionally, thanks to his years of experience and captivating, high-contrast monochrome style. In this way, Stephen can bring out motion in waves and clouds, textures in rocks and trees, and form as a whole without color acting as a distracting element. We look at a monochrome scene quite differently from a color one. And his use of contrast emphasizes tonal differences in sky highlights and shadows in dramatic fashion.
Neil Hulme, a Liverpool fine art photographer, uses a minimalist aesthetic centered on a distinct subject, subdued foreground, and negative space that suggests a misty ambiance. Taken as a whole, his work has a sense of isolation, wonder, and a stark sense of grace thanks to his preference for trees, people, light poles, and other extended forms. Neil tends to downplay color, either desaturating or removing it entirely through monochrome techniques. In doing so, form and texture are enhanced dramatically.
If you're a fan of collecting scenes of Liverpool, then who could be better to work with than a Liverpool fine art photographer with a taste for showcasing the city in all its splendor? Geoff Drake is a local Liverpudlian with an insider's knowledge of the best places to tell its story. Its world-famous waterfront features prominently in his portfolio, as do the restaurants, bars, parks, and other areas instantly recognizable to locals yet still presented in a unique fine art manner. Geoff is an expert at suggesting motion through long exposures that bring car light streaks and blurred people moving through the frame, reminding us that this is a lively, vibrant city!
Keith Sweeney found photography when he was quite young and found himself enchanted with the entire image-making process. From the satisfying click of the shutter to the slow development of film, he realized that he'd found something that would stick with him forever. Fine art landscapes and documentary images are the focus of his work, and he counts Ansel Adams, Bill Brandt, and other legends of the genre as sources of inspiration. Keith is also a talented abstract artist, using land and cityscape slices to present the world strikingly!
8. Benjamin Dyer
Nature and landscape fine art images are some of the most relaxing and enjoyable types to look at, making Benjamin Dyer a Liverpool genre master well worth getting to know! When framing intimate captures of wildlife, he does so in a way that always gives us a glimpse into the context of their lives. Their natural behaviors are often caught in the process, including their interactions with the landscape and other animals. And when Benjamin focuses on the landscape itself, he finds the sky to be especially captivating. Dramatic sunsets, textured clouds, and other elements all remind us of the beauty constantly surrounding us.
"Seeing the beauty in everything" is the maxim that Ste Maguire Photography works from. As a landscape photographer, he invites us to remember that we can appreciate both ordinary and extraordinary vistas for their innate wonder with the right perspective. Ste Maguire often uses a rich contrast profile with nicely saturated colors highlighting firey coastal sunsets and the fine textures found in rocks upon close inspection. Silhouettes also play a major role in his portfolio, using light to reimagine the world from his unique vision!
Craig Easton focuses on long-form documentary work. His portraits of people and their lives in the context of their environment are one of the most underappreciated examples of fine art out there. Rather than using dramatic colors and sweeping vistas, Craig's work involves an intimate collaboration with his subjects. Once he's invited into their lives, he finds perspectives that few outside his subjects' family would ever get to see. Small wonder his work has been featured in private and public collections worldwide, including the FC Barcelona collection, Salford University Art Collection, and the Hull Maritime Museum!

Get together somewhere better
Book thousands of unique spaces directly from local hosts.
Explore Spaces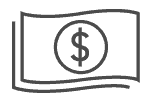 Share your space and start earning
Join thousands of hosts renting their space for meetings, events, and photo shoots.
List Your Space