The 10 Best Food Photographers in Manchester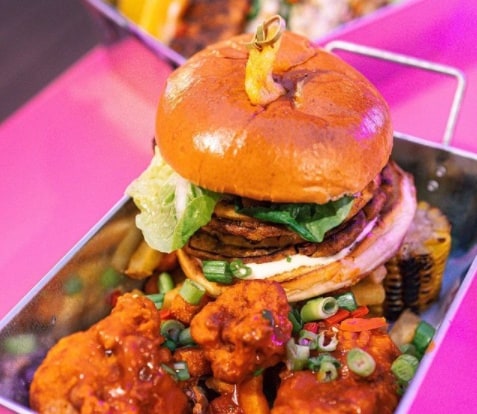 If you're looking to partner up with a photographer to showcase your wares, Manchester is home to some of the finest creatives in the United Kingdom! From punchy, vibrant styles to more subdued yet classically inspired images, Manchester food photographers have what it takes to ensure your brand's culinary delights captivate viewers from the moment they lay eyes on them!
Videography, photography, and food styling are what Fook Shak offers Manchester clients looking for professional visual media solutions. Their content is tailored to meet the needs of social media, websites, menus, and other platforms where potential customers will come in contact with your delicacies. Since first impressions truly matter, Food Shak uses a style that combines several sensory elements simultaneously in each frame. We're instantly treated to visions of textures that invoke flavor memories, moisture, and other sensory details. Food Shak also uses compositions highlighting the hero angles on a given dish, showing off each culinary masterpiece to the best effect!
2. Grimmedy Photographer
Eduard is a Manchester food photographer with an eye for complete stories showcased in a single frame. We love seeing how he includes chefs, bartenders, and other people involved in preparing a dish, adding a documentary take to how each item comes together. And the final food portraits use contrast and shadow-rich style meant to bring out colors and textures while invoking the mood of an indoor fine dining establishment!
3. Robbie Reviews
If you're looking for a restaurant reviewer and Manchester food photographer, there are few better at it than Robbie. Robbie Reviews has a portfolio of Instagram images that are absolutely savory! His use of shallow depth of field and vibrant colors helps isolate a particular item from the background and further emphasizes the textures on display. Robbie also faithfully tags each restaurant, so you know precisely where to turn if you find a bit of sushi, a burger, or a sweet treat too tempting to resist.
4. Claire's Food Shots
Claire's Food Shots offers something a little different for the more discriminating customer. If you're looking for a more fine art approach to food photography, we think you'll love how Claire uses studio lighting and a product-inspired style to highlight each dish. She prefers vibrant single-color backgrounds to a restaurant venue blurred out of recognition. And her talent for using complementary colors and intentional arrangements ensures that your food images will have instant impact and transmit tons of sensory notes at a glance!
Majella is an especially talented food photographer who also covers lifestyle, events, and commercial needs for Manchester businesses and individuals. She found her photography inspiration during her years spent traveling abroad. After returning to London, she entered into formal art study and graduated from college with four photography and post-production distinctions!
Majella's photography and reviews have been featured previously by The Sunday Telegraph Food Supplement and several other national publications. Her taste for brightly lit compositions is a nice contrast to the moodier, shadow-filled style that's more common in today's food photography world. 
Richard Goodwin-Wilcox is the mastermind behind Blank Canvas Ink, a Manchester food and product photography studio. Whether he's working in his Manchester studio or coming through your doors, Richard crafts images that provide a full experience of your brand from the first frame. He's masterful at ensuring each element in his images adds to the story being told. From natural light and a kitchen motif hinting at a home-prepared recipe to professional glasses and background blur that still hints at a downtown bar, Richard is the food and beverage photographer of choice if you want to tell a story alongside your dishes!
Simon and Anne are the twin talents behind Jelly Bean Media, whose goal is to provide professional photography and videography for UK businesses, brands, and individuals. Their short, social media-oriented culinary films offer a brief yet complete breakdown of your business and the products you have on offer. And complementing this glance of the folks behind the biz is their expertly crafted food photography, using a style that's well balanced between dark shadows and bright highlights!
Gerry McLoughlin is a product, food, architecture, and portrait photographer who has worked all over the Northwest of England for 30 years and counting! Some of his previous clients include national and international name brands like Timberland UK and The National Lottery. Gerry's style is vibrant and colorful, and he uses the finest retouching techniques to highlight each attention-grabbing feature of a particular dish. Moisture, texture, smell, flavor … and it all comes together either in classic food portraits or alongside backgrounds that suggest fine dining venues or other settings!
9. Jelena Fairweather
Jelena Fairweather is a Manchester food photographer whose talent for diverse tabletop food spreads is second to none. She uses a moodier ambiance that involves complex lighting environments reminiscent of window natural light. Each spread can feel preparatory, as if the dishes are nearly complete. Celebratory, with wine glasses and eager hands coming to explore or artistic to the point of looking like a still life or fine art piece meant to grace a wall!
After spending years working in the legal field, Emma Boyle decided to explore a more creative avenue. She now works as a commercial, branding, and family photographer for Manchester businesses and clients. But of all the many styles she explores, it's Emma's food photographer that most appeals to us. Emma has a consistent style using slightly desaturated colors and well-controlled highlights for a contemporary flavor that's a natural fit for the fine dining and coffee shops she typically partners with!

Get together somewhere better
Book thousands of unique spaces directly from local hosts.
Explore Spaces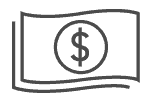 Share your space and start earning
Join thousands of hosts renting their space for meetings, events, and photo shoots.
List Your Space