The 9 Best Landscape Photographers in Liverpool
Landscape photographers have an important task: to remind us that there's a gigantic world outside our windows to help us forget our mundane problems with a single glance. And as you'll soon see, Liverpool landscape photographers are even more talented than most, taking us on explorations throughout the UK as well as the greater world beyond its borders! Whether you enjoy vibrant cityscapes or traditional natural scenes, there's something to suit everyone's taste in this collection.
Dynamic perspectives, saturated colors, and dramatic lighting are A R Lloyd's calling cards. He is one of the most talented Liverpool landscape photographers we've come across! His portfolio is diverse, taking us to idyllic countryside regions, nighttime urban environments, snow-capped mountains, and more. Lloyd's vision often strays into the conceptual, especially regarding the color grading used in his urban night images. There, we get to see the world from Lloyd's fine art vision, coupled with his appreciation of architectural lines, form, and textures. But he's also loyal to classical landscapes focused on more realistic presentations of the natural world.
Andrew Crothall is a landscape photographer who regularly strays into the allied genres of architecture and abstract imagery. In fact, he often blends these boundaries, especially when using the landscape as a canvas for a fine art abstract vision that encourages us to explore the environment in a new way. Andrew's landscapes are classic in their color grading, with natural hues make it easy to imagine ourselves viewing from his perspective. He relies on composition and lighting over grading to captivate us and heightens our appreciation for the world beyond our windows and cubicles.
Unlike many Liverpool landscape photographers, Michael Kirkham enjoys working with a very diverse collection of unrelated genres. Music, documentary, editorial, and wedding images regularly find their way into his portfolio. Despite this, his vision has a consistent character, eschewing super-wide-angle perspectives that often feel busy and unfocused in favor of tighter ones that direct the viewer to the point of interest. While Michael often snaps fully natural landscapes, he has a distinct love for presentations that include the human element. We get to see and appreciate just how often the works of humankind add to the natural artistry of a field or forest. Michael is also a talented cityscape photographer as well, especially when night provides an ideal backdrop for the brilliant lighting of Liverpool!
As a professional landscape photographer, Paul Gallagher has focused on photography since he graduated from art college. And he's intimately familiar with the transformative power that natural landscapes offer when encountered from a quiet, contemplative place. As he explains it: "There has always been something within me that changes as I walk out into the hills or along the coast … The connection with the wilderness and my absolute drive to make photographs fashioned me into the photographer I am now." Paul's realistic presentations and focus on dramatic lighting and natural textures remind us of the healing power of nature, even through screen and print viewing!
Space is the focus of Pete Carr's photography. Interior space, architecture, cityscapes, and natural landscapes, as well as the places where they blend and diverge from each other. Since he's especially interested in how humans interact with the landscape, we regularly get to see people in perspective to it. Individuals who offer the greater landscape a sense of scale and looming cityscapes add to the story being told by Pete. His love for spaces also extends to places that aren't in the tour guides, such as cobbled streets in seemingly unremarkable towns and the captivating way lines and light come together in a suburban district.
Gary Williams is a Liverpool landscape photographer whose body of work explores nature, cityscapes, and natural landscapes, as well as the places where the three come together dynamically. Gary's photography has the focus and polish of a master artist, thanks to his lack of intruding elements and tight compositions that make the subject matter instantly clear. Viewers who appreciate seasides and sunsets will love his work even more as Gary spends a lot of time here finding just the right light to highlight lighthouses, boats, and other marvels.
Award-winning nature and Liverpool landscape photographer Steve Ward has had his work featured and published by several publications over his years of experience. Steve offers us intimate perspectives of animals in the context of their natural environments. From raptors to foxes, there's probably no single species in the UK that doesn't have a presentation in his portfolio. But Steve also places attention on the surrounding environment as well, where natural leading lines and motion suggested by wind and waves tantalizes us through his work!
Amy Ashey-Mather, nature and Liverpool landscape photographer, is an adventurer, traveler, and lover of the natural world. All three of these perspectives regularly make it into her photography, offering us views of animals that we'd rarely ever see if not for her efforts! And her landscapes highlight the delightful colors and fleeting light conditions that shift in a constant display of the finest art. Amy's work takes us through the UK and Nepal, Thailand, and other far-flung regions of the world.
9. Ian Cank
One of the newest and most exciting perspectives we've found in the ancient and highly traditional landscape photography genre is the world of aerial images! Drone photography is increasingly common to see, but Ian Cank's images are some of the best in Liverpool! Ian's bird's eye views allow us to appreciate the landscape from places we'd never normally get to see. And the way lines and light come together from above add to the intentionality of his compositions and contrasty editing style. Ian's work is well worth exploring if you enjoy seeing how humans and the natural landscape interact, as well as dynamic, manufactured cityscapes.

Get together somewhere better
Book thousands of unique spaces directly from local hosts.
Explore Spaces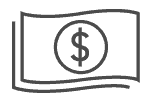 Share your space and start earning
Join thousands of hosts renting their space for meetings, events, and photo shoots.
List Your Space