The 10 Best Landscape Photographers in Manchester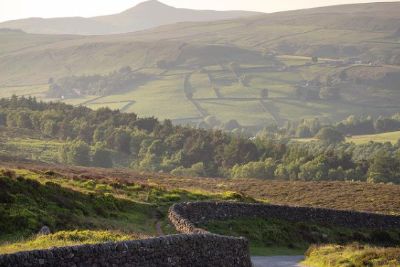 The United Kingdom is blessed with a wealth of beautiful scenery. From castles to mountains, there's little you can't find and photograph in the country. We're pleased to find that these Manchester landscape photographers have amassed a body of work that takes us not only across the country but internationally as well. Whether you're looking for something to grace a wall space or just enjoy scenic views, we think you'll enjoy the photos these creatives have to share with you!
As a fine art Manchester landscape photographer, Paul Grogan has one of the most stunning portfolios we've come across. And having lived in the area for decades, he's gathered a collection of images centered around Manchester and the surrounding region that will appeal to locals, especially if you're a fan of high contrast black and white.
Paul's portfolio also includes panoramic landscapes, UK natural wonders, and even a "Micro Manchester" collection of images for folks with limited wall space. His style also includes color photography using a vibrant yet realistic presentation that highlights the architectural and natural wonders of the region!
Dan Jones's love of photography is relatively recent, yet has blossomed into a mature collection focused on landscapes, often with a human element included. Photography became mixed with his zest for travel, taking him on photographic expeditions to Norway, Switzerland, and other scenic locales.
Dan's style is a moody one in a world of rich sunshine and vibrant colors, which gives his work a unique flavor. And the way he includes highways, cars, people, castles, and other elements to give his work a sense of scale and added storyline really appeals to us and often invites a lifestyle narrative into the scene!
Engineer by trade, Manchester landscape photographer on his time off, James Leung has combined his love of art and travel through the use of his camera. His style ranges from naturalistic presentations of the land to lifestyle-oriented shoots where people and the outdoors combine into one delightful whole.
Rather than exclusively using wide-angle perspectives, which can often feel messy, James brings in telephoto and normal perspectives as well. This framing places a clear focus on a particular subject. And while all of the natural elements are present in his work, James seems to have a strong love for presenting rocks, mountains, and land in his images!
Ellis and Scott are the photographers and bloggers behind The Backpack Traveller; a website focused on adventures, travel guides, gear, and images of what lies just around the bend. In addition to landscape photographers, the backpack travelers also provide product and brand images for companies looking to showcase their gear being used in the ways they designed it to be. That said, we especially enjoy Ellis and Scott's landscape images, which often include a human perspective to give the scene a sense of scale and mystery! Their muted, desaturated style is also a natural fit for overcast UK skies and stony surroundings.
Colin Jarvis is a Manchester landscape photographer and an instructor, leading workshops in the UK and overseas. He teaches the fundamentals of composition and post-processing to photographers looking to expand their knowledge base. Colin holds a Master of Arts in Photography and works with digital and large format film mediums. He's even been featured in Landscape Photographer of the Year as well as exhibitions around the country!
Architecture, cityscapes, and natural landscapes are the focus of Ben Harrison. These sorts of still subjects have always fascinated him, and his photography business results from 11 years of following this passion! Looking at his art, Ben sees the world in sweeping lines, both manufactured and natural, dramatic lighting, and rich colors and contrast. He uses space, place, and lighting to heighten our appreciation for the environment. Ben regularly includes people in his frames to create a mood, story, or highlight emotions generated by the beauty of the scene!
Robin Whalley's photography journey began in the year 2000 after he finally gave in to his desire to explore this artistic avenue. As a self-taught photographer, Robin counts books, magazines, and thousands of hours in the field as his teachers, to great results! And by learning as he did, Robin established his website, Lenscraft, to help others in their photographic journey.
His website is not only a resource but a collection of fine art quality landscape images as well. The mists, sunsets, and water featured in his work give his portfolio a gentle, relaxing feel that eases tension and heightens appreciation of the natural world in his viewers.
8. Nick Piercy
As a lifestyle and Manchester landscape photographer, Nick Piercy's love for two distinct genres of art is very intriguing. He focuses one on people and their lifestyle stories while the other involves quiet, often lonely scenes. However, Nick often combines both passions, such as on the ski slopes or when shooting cityscapes. And his contrast-rich, moodier style offers a distinctly different presentation from the vibrant skies favored by other landscape photographers!
Videography in the form of music, corporate, documentary, and other videos is the mainstay of John Millman. He's worked in the past for the BBC, Channel 4, Sky, and other notable companies. But he remains a passionate photographer as well, with a fine collection of landscape images worth a look or three!
From urban decay in Latvia to sunsets over the Isle of Man, scenic views have always been subjects John loves sharing with people. And he does so using a very diverse personal style, ranging from subdued colors to generate a strong mood to more saturated daylight presentations that feel true to life.
As an associate lecturer and photographic artist, Jan Fyfe has been associated with The Manchester School of Art since 2011, where she earned her MA in Photography. Jan has also seen her work exhibited in London, Manchester, and Liverpool, where lovers of fine art landscapes can appreciate her love of textural details as they appear in the world. Her approach often has an abstract or conceptual style, which stands apart from the more straightforward presentations most landscape photographers favor. Jan's work is perfect for viewers interested in landscapes that invite contemplation!

Get together somewhere better
Book thousands of unique spaces directly from local hosts.
Explore Spaces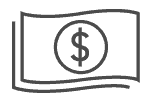 Share your space and start earning
Join thousands of hosts renting their space for meetings, events, and photo shoots.
List Your Space