The 10 Best Lifestyle Photographers in Manchester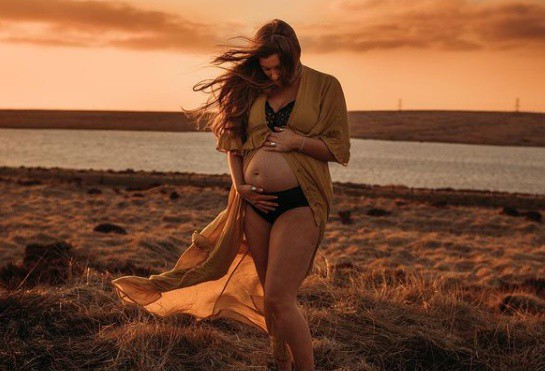 Lifestyle photographers work with businesses, brands, families, and even newborns, hoping to show viewers just what it's like to know a particular subject. It takes a mixture of a vision of what could be, coupled with a love for life as it is, to succeed in this challenging genre! Fortunately, the 10 top Manchester lifestyle photographers are here to demonstrate just what it means to tell stories through visual media!
Lifestyle photography covers a broad spectrum of work. But we love seeing perspectives as fresh as lifestyle newborn and motherhood photography, the specialty of Beth Morris. Her work is a celebration of the maternal bond, from bump to baby, and even beyond! And it's an intimate peek into the lives of new parents that elevates her work into emotional fine artwork. Rather than planned poses, Beth teases out authentic expressions of love and connection that highlight her ability to help her subjects feel quickly at ease and open in front of her camera.
As much as Kelly Clarke loved working as a teacher for over a decade, her love of creating art that showcases people's happiest moments was simply undeniable! Ten years and hundreds of weddings, newborn, and family lifestyle shoots later; she's still thrilled by what each new collaboration offers. Her style includes documentary elements, focusing on candid expressions and storytelling settings to immerse viewers into the experiences of her subject!
After pursuing a career in finance, Onyi Moss realized that she could no longer deny her creative side and worked to become a top Manchester lifestyle photographer. Her work is an expression of romantic lifestyle narratives focused on beauty, wanderlust, and self-love. And best of all, she is her own model, giving her portfolio the consistency of a masterpiece novel! Onyi's images often include stories and reflections about life and use a warm, gently desaturated yet contemporary color palette. If you're a fan of lifestyle storytelling with a side of elegance, then you'll adore Onyi's passionate work.
Clare Robinson is a Manchester lifestyle photographer that tells visual stories about weddings, families, and other connections. She embodies a photojournalistic approach when covering weddings, seeking out the moments where guests express their delight, couples laugh with joy, and all other artistic yet easily missed instants for immortalization through photography. We also love the color grading that Claire favors, a pastel tonality with bright highlights that's a natural match to wedding whites, flowers, and skin tones. She also includes a delightful, classic monochrome with just enough contrast to fit the editorial nature of her style!
One element of Taylar Jayde's photography that really stands out to us is the intimate working distances she favors. Her work is typically from close-up portrait distances, adding impact to the emotional quality as she works with a vibrantly happy couple. Her backgrounds often add context to a lifestyle theme, including classic cars or a downtown ambiance for an elopement ceremony. But Taylar's environmental portraits include exactly the elements she intends and never overpower or distract from her subjects!
Newborns, children, and families are Gwen's favorite subjects to work with, using real-life moments to tell stories about you for future viewers. Gwen's artwork is a creative expression of the beauty of life even when we aren't putting on a front or posing. There's a simple yet profound delight that even a stranger can appreciate when seeing people being intimate and celebrating their bonds from an authentic place. And to avoid distracting from this, Gwen prefers a natural color grading that highlights directional natural light to create dramatic shadows and bright highlights!
The lifestyle portraits of Georgie Glass are some of the finest we've come across. Her work with influencers, business owners, and others helps them to clarify the messaging of their brands, products, and stories. Georgie uses the same philosophy to convey possibilities spaces like restaurants, bars, and coffee shops have to offer. Where others tend to go dark and moody, Georgie favors both natural and more celebratory colors that carry a chipper mood!
8. Cherie Gibson
From her bare-skinned intimacy with newborns to bright summer family outings, Cherie Gibson's lifestyle family images are full of emotional impact. Life milestones like birthday cake smash sessions are one reason to work with her but maybe you also never want to forget seeing just how small your kids once were. And her love for rich color and tonal contrast adds to the appeal of her work, giving it a fine art character worthy of gracing a living room!
People are the focus of Kinga Klimecka, a Manchester lifestyle photographer who uses traditional portraiture techniques combined with storytelling backgrounds. Beaches, swimwear, and fit models convey lifestyle narratives that lead the imagination one way, while high fashion-inspired studio photography does so in different ways. Kinga also uses color grading and compositions ranging from vintage to conceptual to provoke viewers into seeing more than just another pretty face!
10. Rebecca Royle
There is major potential in showcasing life as it yet still creates lasting images of fine art, as the photography of Rebecca Royle demonstrates. Her lifestyle family and wedding photography avoid stiff poses, favoring natural light, imperfect hair, and real emotions to savor each time you look back on her images. We especially love her talent for coaxing out the endless silly expressions children can put on and encouraging their spontaneity in front of the camera! She even captures the less than celebratory emotions at times, feeling them worthy of capture and display!

Get together somewhere better
Book thousands of unique spaces directly from local hosts.
Explore Spaces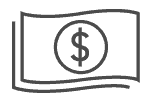 Share your space and start earning
Join thousands of hosts renting their space for meetings, events, and photo shoots.
List Your Space