The 10 Best Makeup Artists in London (2021)
London is and has always been one of the world's most crucial meccas for fashion and beauty culture. It's among the premier cities that set the stage for global style trends. That's thanks in no small part to the fact that the capital of the UK is one of the world's most diverse cities, and therefore makeup artists present a diversity of approaches to skincare and presentation. From natural contours to the brightest glam hues, these 10 best makeup artists in London are go-to's to find out what's trending in the current era of post-pandemic peacocking.
Most of these Londoners have started with a YouTube channel, gained thousands – or millions – of followers on multiple platforms, and ended up developing product lines. Others started apprenticing in retail and worked their way up the corporate chain, eventually branching out on their own and finding sponsors and red-carpet celebrity clients. Still, others have paired with fashion photographers and freelance out their skills to high-end magazines. Whichever path they walked to get to where they are now, these 10 reigning London MUAs are the ones to watch in 2021.
With two successful tutorial books under her belt and a highly ranked podcast, Lan Nguyen-Grealis is one of London's best makeup artists as well as a phenomenal educator of amateurs and pros alike. Lan's overarching editorial style is colorful, wild, and fearless in a veteran of the London makeup artistry scene. But to pull that aesthetic off, an MUA has to have true skill – and there's never been a doubt that she does.
Hannah Martin has done a number of the royals' wedding makeup, and therefore by default, she is one of the queens of London's MUAs. Or at least princesses. Even though she's worked on the most elite models in the world, she's actually quite down-to-earth, with an easy approach to her art and a girl-next-door vibe. She's a proponent of light eyeliner, lots of blush, and bronzer for brides, optimism, and positivity. She's not only one of the best makeup artists in London, but all over the world.
Skincare specializing in Black beauty and flawless complexions. The words "natural," "healthy," and "dewy" come to mind when describing Adeola Gboyega's personal style. You'll seldom see her going in an outlandish direction. Like most MUAs, she's a big proponent of SPF moisturizers and universally complementary hues, as well as frequent facials. She also swears by Funmi Fetto's makeup tutorial text for women of color, "Palette."
Londoner Jaz Crush is all about the eyes. Whether she's working with the brightest shades in a palate or glittery pastels, her eye makeup is always on point. She goes so far as to shape bottom lashes into tiny symmetrical triangles (check out her social media to see this amazing technique). Her Insta features tutorials about hot topics like soap brows, the ever-loved smoky eye, and rosé makeup. She's affiliated with the prestigious Bobbi Brown studio, and while she's quite a young MUA, she's already regarded as one of the best in London.
The future of makeup artistry is genderless, as evidenced by beauty vlogger and London makeup artist extraordinaire, The Plastic Boy, AKA Gary Thompson. He's an advocate for inclusivity in the industry, and he's a mighty talented changemaker. The Plastic Boy is versatile and anything but fake – he has established relationships with beauty brands far and wide, and his zany YouTube channel is chock full of tutorials that keep fans coming back for more.
After nearly six years at the esteemed Bobbi Brown Cosmetics powerhouse studio, Molly Grey branched out and joined ASOS's face and body line in March 2020. Her style is painterly but not over-the-top, and she seems to prefer natural studio light to showcase her work. Like so many of the best makeup artists in London, this up-and-comer focuses a lot of energy on brows as well as achieving the stylish natural glow aesthetic.
Joy Adenugu is a melanin specialist and a celebrity favorite MUA. Her work trends toward the ultra-creative, but she's a true expert in the art and science of foundation blending and application for black skin types. She provides in-person and virtual makeup courses for beginners to advanced students, but she's in high demand, serving, for example, as an international BAFTA judge and a brand ambassador.
Part of the Wall Group with its cult following, Naoko Scintu specializes in red carpet makeup artistry. Celebs who have showcased her work include "Killing Eve's" Jodie Comer, Charlize Theron, and Sophie Turner, and a litany of other stunners. These celebs have Naoko to thank, in no small part, for their runway looks. The beauty of her creations is that it looks as if her models aren't wearing makeup at all, which in some folks' opinion is the whole point. Rather, the models accentuate the brands they're advertising, such as high-end brands like Armani and Bulgari.
Don't forget that every man you see on television and the big screen – and many IRL, too – are wearing at least a smidge of makeup. While Wayne Goss doesn't work exclusively on men, he certainly teaches them the complicated art of contouring and camouflaging for bright lights, special occasions, and everyday wear. Note that most of the photos are unedited on his Instagram page, so he offers a true representation of the power of makeup artistry.
David Horne holds many titles, including the Yoda of Makeup and the proprietor/head educator/wizard at the House of Glam Dolls. His online courses, The Understanding Series, address the complex technical side of makeup artistry applicable to painting, design, and other forms of visual expression. His aesthetic is unique in the strictest sense of the word – with an evident mastery of color, texture, composition, spatial relationships, and holistic health, as he focuses on nutrition or beauty from the inside out.

Get together somewhere better
Book thousands of unique spaces directly from local hosts.
Explore Spaces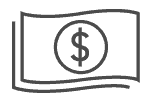 Share your space and start earning
Join thousands of hosts renting their space for meetings, events, and photo shoots.
List Your Space