The 11 Best Portrait Photographers in Liverpool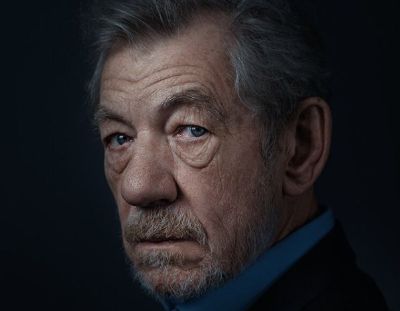 Portraiture is about capturing humanity, and each of the following Liverpool portrait artists stands out for their ability to do just that. While some have worked with celebrities, most work with the endlessly fascinating slice of humanity that is the rest of the world—showcasing each person's own special beauty.
Rory Lewis is a nationally celebrated and internationally recognised photographer to the stars at the top of his game. He's won the top prize in the Portrait of Britain contest, commissioned to photograph Prime Ministers, Sirs Ian McKellen and Patrick Stewart, and Dame Judi Dench, along with many others. His accomplishments are too numerous to list here. He often travels between Liverpool, London, New York, and Los Angeles, capturing some of the most recognised faces of our time. Our top pick for classic portraiture full of character, Rory's style perfectly suits actors' headshots and corporate portraits.
Full of personality and knowledge, Liverpool portrait photographer Leon Britton knows how to bring the best out in his subjects. With over fifteen years of experience, he's an expert in studio lighting, posing, and composition. As a visual storyteller, he finds the most interesting aspects of his subjects and works to bring them out to create portraits full of depth and soul. His style is perfectly suited to those who have fine art sensibilities and who want the best photo they've ever seen of themselves.
Located just outside of Liverpool in Heswall, Derya Vicars is an expert family portrait artist—turning the great loves of your life into art. Her timeless style is the epitome of elegance – neutral colors, perfect lighting, and simple poses that enhance the refined feel of the photo. Firmly believing that babies are the best, some of her best work is within the first year of life—from sweetly posed newborns to cake smash photos. If you have a growing family and want this ethereal, transitory phase immortalised as art, check out Derya's work.
Specializing in headshots allows Liverpool portrait photographer Kate McDonald to showcase the best sides of her clients—as an aside, she showcases her fierce talents as well. Her shots distill the essence of her subjects in print, the mark of a true portrait artist. We especially love the clean and classic nature of her style—soft, even light, a neutral background, and the ever interesting beauty of the human face.
As a family portrait specialist, Lizzy Wood knows how important it is to preserve a child's milestone moments and the connections between family members as they grow. She has won multiple awards for her photography and it's easy to see why. With her newborn portrait sets that are too cute for words, her creative maternity and milestone sessions, and her comfort with both the technical aspects of studio lights and the variable conditions of natural light for family shots, she is a dynamic talent.
Ian Newton is a father and grandfather, so he knows how quickly those little ones grow up. Inspired by his desire to create mementos of his own family, he blended his twenty-five years of experience as a photographer with his awareness of the passage of time, and Baby Lounge Photography was born (no pun intended). Working in his studio, he creates whimsical sets for newborns and captures all of your family's milestone moments. He is also an editing wizard, so if you have a fantastical idea for your portrait—incorporating mythical animals or magical scenery—he can make it happen!
John Bartley Perry is located a bit outside of Liverpool, in Warrington, but his talent makes it worth the trip. He thoughtfully designed each room in his studio to create vignettes perfectly suited to family portraiture. He also believes the experience is as important as the final product, so he ensures that your sitting is as stress-free as possible. After all, no one looks their best when they're stressed. As a bonus, he is a pet photographer, so you can bring your fur friend into the studio with you for a portrait of the whole family!
Skilled in many different aspects of her craft, Liverpool portrait photographer Daisy B stands out from the pack with her mastery of both indoor and outdoor shots. Her versatility is impressive — it's not often we see photographers who excel with studio flash setups and changing outdoor weather conditions. With her lovingly composed newborn sets in studio, she captures all of the charm of your baby in a warm, cozy atmosphere. She also captures candid moments of your family enjoying themselves in a park or even in your home. We can't get enough of her hybrid style!
There are photographers, and there are photo artists — Katy Mutch falls into the latter category. Her eye for seeing beauty in simplicity is a delight to find in portraiture. She seeks out the small moments where you drop your guard, forget that you're in front of the camera and are simply you, and then enhances them with her fine art touch. Her style is perfectly suited to anyone who craves authenticity—who is willing to show up and be who they are with no apologies—and for those who have a story to tell. She creates stunning wedding images too, definitely look her up if you have a romantic streak!
Tanya Brila creates bespoke portraits from her Liverpool studio — working closely with her clients to bring whatever imaginative idea they may have to fruition. Want a fanciful set especially created for your babe? She will craft your dream to perfection. Want a fitness shoot to celebrate all of your hard work in the gym? She's here for you. What about a cosplay fashion shoot? She will happily preserve your character in print! Since portraiture is all about the subject, all about you, work with Tanya for a unique shoot, and you can't go wrong!
Ean Flanders blends the best aspects of contemporary and traditional portraiture for timeless photos. Mainly creating headshots full of drama and atmosphere, he also makes forays into music and lifestyle photography to change it up and keep him inspired. If you want to work with a professional that will capture the best of you, work with Ean. He can master any lighting situation outside as well as create the most flattering light in his studio while bringing out your real personality.

Get together somewhere better
Book thousands of unique spaces directly from local hosts.
Explore Spaces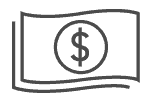 Share your space and start earning
Join thousands of hosts renting their space for meetings, events, and photo shoots.
List Your Space