The 11 Best Portrait Photographers in Manchester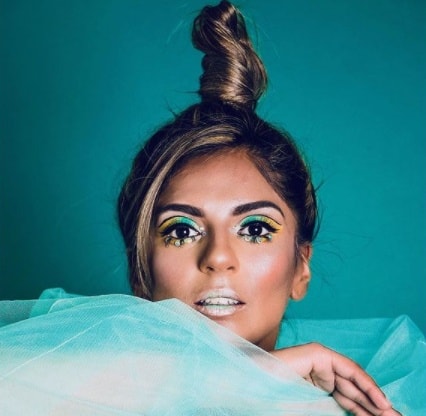 Everyone needs a professional portrait at some point. But you may be uncertain about the style you're looking for. Fortunately, Manchester portrait photographers have a diverse array of approaches to the genre for you to consider. From conceptual fine art to classic studio headshots, there's something for everyone in this curated list of photographers!
Laura Conroy is a Manchester portrait photographer that graduated in 2019 from the Arts University of Bournemouth. Her combination of formal education and innate love for the arts has manifested into a technically precise yet emotionally appealing portfolio of portraits we think you'll adore. Laura often crosses over into the fashion realm, showcasing modern apparel alongside the fine features of her subjects. We also love seeing how diverse her lighting styles are, thanks to her ease at working outdoors and in studio settings!
Emma Finch is the creative mastermind behind Belle Privé Photography, a studio focused on luxury boudoir, portraiture, lingerie, and vintage fashion. The female form is her canvas of choice, supported by poses and apparel that highlights her subjects' natural grace, strength, and personality. Emma's work has been featured in PhotoPlus Magazine, Vintage Life Magazine, and she has been the recipient of several awards. Her boudoir and vintage portraiture use well-controlled lighting to bring out silky skin tones and regularly include storytelling backgrounds that add to the luxury or classic themes on display!
Folks looking for an urban street-inspired photoshoot should look no further than Owen Peters, a Manchester portrait photographer with an eye for downtown settings. And considering he's also a sports photographer, we're not surprised to see how well he blends action sports like skateboarding and basketball into his portraits. Owen's work has an intensity that traditional portraits often lack, and the settings always support the narrative on display. The vibrant colors and rich contrast also add to the emotional appeal of his photography!
Commercial, portrait, and advertising photography are the specialties of Christopher Doyle. And we see the influences of his commercial work in his portraiture; Chris favors intentional compositions, well-controlled lighting, and backgrounds that suggest a narrative, theme, or storyline for the viewer. Every element within the frame is well-considered and adds to the scene, as expected of a commercial photographer. His retouching skills are also incredible, adding extra emphasis, fantasy elements, and other details that give his portraits immediate impact!
Debbie Ellis is a music photographer whose band portraits do a fantastic job of combining the music world's creative vibe, energy, and intensity. Debbie has a wide range of portrait styles for artists looking to either fit a niche or stand apart from the pack, from classic to conceptual in character. Her work also draws from her prior experience in lifestyle and editorial work, adding narratives to the frame that draw the viewer in and suggest what it's like to be the subjects portrayed. But out of all her images, we find her studio portraiture the most satisfying. The way Debbie can take such a standard scene and use composition, distance, lighting, and subjects to inject loads of personality and emotion into the scene demonstrates her expertise in portraiture!
6. Bukowiecki Photography
From family to maternity portraits, Bukowiecki Photography showcases Manchester clients at their very best. We love seeing diversity in portfolios and Mr. Bukowiecki does a fantastic job of working with beach settings, studio lighting, woodlands, and anywhere else the theme demands a particular environment. His use of lighting is also masterful in preserving the gentle tonality that skin offers in a film-inspired way. And his expertise in gently guiding subjects through poses allows him to bring to life emotions ranging from confidence to sultry!
With over seven years of photography experience, Calder Marley Taylor is rapidly becoming a top fashion, wedding, event, and Manchester portrait photographer that clients regularly turn to. His ability to help his subjects feel entirely at ease around his camera is immediately evident through the natural, authentic expressions we see in his portfolio. Calder's color grading is also something we love, with a slightly desaturated yet still natural feel that's consistent across his entire portfolio!
Jon Aspinall highlights what makes portrait photography special best in his own words: "Photography is more than just a visual art, it is an opportunity to connect with people from different corners of life. It is a gift to be able to do something I love, whilst bringing out the best in others." Indeed, we see this philosophy expressed in how he uses intimate, up close, and personal compositions that bring the expressions and emotions of his subjects to life. His work and words really speak to us as a lover of both life and human connections!
Steve Haywood is an internationally published fine art Manchester portrait photographer with a background in fashion photography through the University of the Arts London. His previous fashion collaborations have been in partnership with organizations like ASOS and SassyMe; Steve also works as an official photographer for Lissa Mjy Couture. The way he uses apparel, backgrounds, lighting, and models to bring fantasy, fashion, and conceptual themes to life is unmatched and ideal for folks looking for something radically different from traditional portraiture. Which, by the way, Steve is also an expert in shooting!
Detelin Dedkoue has been in love with photography since he was a small child. His portfolio and talents revolve around the worlds of fashion, street, lifestyle, and portrait photography, with a style that brings contemporary urban themes to life. He often blends these styles in an appealing manner, giving us a narrative that helps place us in the lives of his subjects. And Detelin's variety of model skin tones, shooting environments, lighting choices, and other factors gives his portfolio a diversity that's hard to beat!
Classic professional headshots are the expertise of Joseph Richard, a Manchester portrait photographer who seeks to elevate this style to new heights. Headshots can feel sterile, especially if done in the same settings time after time again. But Joseph hunts for emotion, mood, and individual character in his headshots. He uses different backgrounds, lighting conditions, and quirks of each subject's expression to add individuality while still presenting a uniform portfolio! And his preference for warm earth tones, gentle highlights for skin tonal transitions, and closely cropped compositions is a natural fit for headshot portraits.

Get together somewhere better
Book thousands of unique spaces directly from local hosts.
Explore Spaces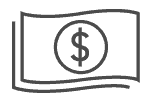 Share your space and start earning
Join thousands of hosts renting their space for meetings, events, and photo shoots.
List Your Space