The 10 Best Real Estate Photographers in London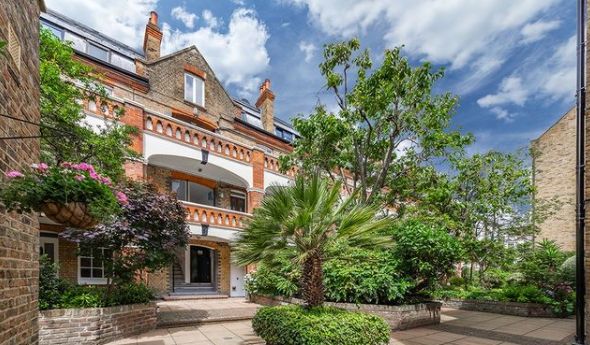 In a city as architecturally diverse and densely populated as London, there is no shortage of clients looking to have their spaces presented artistically. People typically engage with the photos of a space long before scheduling a viewing. Therefore, it's paramount to hire just the right creative to feature your condo or country home. That's why we've curated this list of the 10 top London real estate photographers for your convenience!
Clients looking for high-quality interior and exterior real estate images often turn to Real Estate Photography London for their needs. This team is experienced in creating single frames, 360° virtual tours, and floor plans that help potential clients experience your property well before their first tour. What's more, they use a very natural HDR (high dynamic range) style that brings out the finest details in bright highlights and dim shadows without your property looking too retouched. We think you'll also appreciate the more natural perspectives and consistency of style that Real Estate Photography London practices!
If you're looking for a London real estate photographer that also provides video tours for clients, then there's no better business to turn to than Prime Perspectives! Their masterful work also extends into virtual staging for furniture and other interior design, allowing you to see how a space will evolve before ever committing to moving items around. We also love their eye-catching online brochures that include photos, floor plans, and other relevant details of each property! There's no part of the real estate world that Prime Perspectives hasn't already mastered for their customers.
Architectural and London real estate photographer Alex Upton is both a natural artist and formally trained. His BA in fine arts informs his natural love for perspectives, lines, space, and composition related to architecture. And the quality of his work has him continually in demand with clients like Clivedale London, Structura UK, and HLM Architects! Alex has a style that stands apart from other real estate photographers; his inclusion of people in the frame adds to the story on display. Motion blur is freely embraced, and including people gives structures a sense of scale and purpose that stand-alone buildings rarely have.
Peter Bauman started SpacePhoto in 2015 as a veteran of the hospitality industry who found a new purpose in joining the world of real estate and architecture photography. SpacePhoto has since grown into a top London brand and includes not only real estate photographers but floor planners, property surveyors, and other people who provide an entire range of services for landlords, architects, and other discerning clients. Looking at their photography, you can't help but envision yourself viewing the scene thanks to the hero angles, well-retouched tones, and natural perspectives SpacePhoto uses!
While it's Alicja Korbinska's real estate photography that caught our attention, you might also enjoy her portraits and personal branding images as well. As an art and design major, she has a solid foundation for presenting space engagingly. Rather than simply crafting representational images of an area, Alicja finds just the right perspective that emphasizes the art of a room. She considers how lines sweep and meet in the frame, the strengths of particular color combinations, and which features of a room are of most interest to a person viewing the space. Alicja's work is a masterful combination of fine art and purpose!
Sports World Magazine is a leading lifestyle agency that connects luxury brands with high-net-worth individuals. And Jack Grealish is a top London real estate photographer that partners with them, crafting images that give us a peek into the lives of the rich and famous. Some of the spaces on display include luxury hotels on Greek islands, and Spanish mountain villas tucked away to ensure privacy. And the portraits of customers and models add depth to the lifestyle perspectives SWM Exclusive favors!
Brands, food, beverages, and interiors are the focus of London real estate photographer Marianne Häggström. Originally from Lapland, Finland, she's traveled the world practicing her craft before finally settling in London. If you're looking for real estate images with a clean, minimalist feel, a "Scandinavian simplicity," as she calls it, then Marianne is well worth a look! She presents clean lines, open space, and abundant white light in a way that invites us to imagine how we'll mold the fresh canvas of a new living room or bedroom.
Oliver Pohlmann's diverse portfolio takes us on an engaging exploration of everything from rustic cottages to chic urban condos! His experience and artistic presentations have him in demand with high-end clients like Knight Frank, Hamptons International, and Christie's International Real Estate. His style is one that's clean and polished yet often includes people within the frame to better tell the story of potential business spaces, restaurants, or other settings. We also love the slightly more vibrant color profile and shadow embrace that he adds to his scenes.
Dowling Jones was founded in 2009 by a collective of London real estate photographers, videographers, designers, and CGI artists looking to start a studio catering to all of the needs of real estate customers in the area. They've since worked with dozens of local businesses, providing photos and perspectives that invoke moods ranging from contemporary luxury to classically timeless. Dowling Jones is especially talented at CGI presentations, crafting images of residential and commercial spaces that could be rather than being solely limited to framing what already is!
As an architectural and interior photographer, Simone Morciano has an intense love for presenting space in creative and artistic ways. As he explains it: "I enjoy the challenge of working around the constraints imposed by architectural spaces, as I find a sense of fulfillment in being present in the moment and resourcefully respond to the environment around me." Small wonder his work includes not only polished real estate presentations for clients but the fine art-worthy convergences of lines, color, texture, and space that catch his attention as he walks around London!

Get together somewhere better
Book thousands of unique spaces directly from local hosts.
Explore Spaces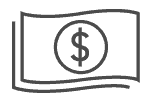 Share your space and start earning
Join thousands of hosts renting their space for meetings, events, and photo shoots.
List Your Space