The 10 Best Sports Photographers in Liverpool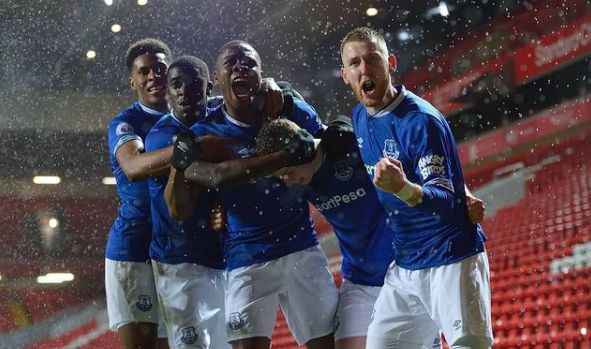 Liverpool is a city in love with sports! From rugby to netball, there's always a game or three to catch on TV. But if you happen to miss the game-winning shot, any one of these Liverpool sports photographers likely captured it so that you can appreciate it later on. Their work provides documentary glimpses into the pre-game preparation, sideline coverage of game highlights, and even drone's eye views from above!
Action, sports portraits, and documentary coverage behind the scenes are what Emma Simpson has to offer us! As a Liverpool sports photographer, her work has the intensity and polish you'd expect, bringing us intimate glimpses of athletes in motion and full emotion when they make game-winning goals or rage in frustration. Emma makes great use of the dramatic lighting stadiums and fields have to bring out the contrast of team colors and sweaty skin against the plainer background. "Capture the moment" is the maxim she works by, and few sports photographers do it better than Emma!
2. Melissa G. Photography
Melissa G. is a Liverpool sports photographer who includes an especially diverse range of perspectives for fans to enjoy. Rather than focusing exclusively on tightly cropped telephoto perspectives, we're instead treated to wider environmental portraits of subjects on the track and sports portraits in moments of training or emotion. We also appreciate Melissa's slightly toned-down color grade, which adds a classic, fine art element to the genre. And it also asks color to whisper so the form, grace, and power on display can be seen that much more clearly!
Sports action photography is the focus of Tomasz (Visnia) Wisniowski. Having studied photography at Lancaster University, he combines his modern education with a personal love for the medium to great effect. Masculinity is a major focus of his work, finding how it expresses itself in the sports world and where truth and fiction surrounding the notion resides. We especially love the diversity of Tomasz's focus, ranging from insider documentary perspectives of athletes in training to action images tailor-made for advertising campaigns!
Paul Greenwood is constantly in demand as a freelance Liverpool sports photographer who also works in Manchester and other parts of northwest UK. He also shoots commercial, PR, editorial, and wedding images for clients that resonate with his personal vision. When it comes to sports, his vision takes form from the sidelines, in the midst of the action, and even from a drone's eye perspective on high. Rich contrast, shadows, and decisive moments are the main constants in his portfolio that make him a top UK sports photographer!
Looking for traditional sports, flight sports, editorial, property, and PR photography? Then we strongly suggest speaking with Terry Donnelly, an award-winning Liverpool sports photographer and member of several professional organizations. He's won photographer of the year awards every year since 2014 and is an ambassador for several international agencies, including Sony Europe. Terry's images have intimacy and mastery of timing that's captivating, even for a sports photographer. And his well-recovered shadows and eye for dramatic lighting add to the intensity and emotion on display!
Based in the heart of Liverpool, Propaganda Photo is a media agency that focuses on covering Liverpool Football Club alongside Wales national football teams. They are also the official photographers for the Football Association of Wales, the Liverpool International Tennis Tournament, and the Northern Vision tennis events! Propaganda Photo specializes in sideline coverage that results in crisp captures of events on the field. Their style is vibrant colors and decisive moments, both of which heighten our appreciation for their compositions and sense of flow.
Offside Sports Photography is a leading UK sports agency that provides coverage of top UEFA, FIFA, and Premier League football events across the nation. Mark Leech founded offside Sports Photography over 40 years ago, and their archives hold images from the collection of Gerry Cranham, a legend in sports photography. Offside also has distribution rights to the photography of L'Equipe, a famous French sports newspaper whose images date back as far as 1906! Fans of both modern and historical sports photography will find plenty to appreciate in their collections of thousands of images.
As a professional sports photographer for Agence France-Presse (AFP), Oli Scarff covers Liverpool, Manchester, and the rest of northern England. In the past, he's worked with SWNS agency in Bristol and Getty Images. And his photography has been featured repeatedly in the New York Times, The Guardian, Sydney Morning Herald, and several other national and international publications looking for the finest sports captures. Oli's sports photography ranges from dynamic action moments from the sidelines to photojournalistic captures of athletes preparing to hit the field!
9. Bradley Ormesher
Bradley Ormesher's work takes him to Liverpool, Manchester, and other parts of the north of England as a staff photographer for The Times. There, he crafts images that seem to highlight the moment of immediate impact; an athlete about to make a game-winning goal, a celebratory hoisting of a trophy, and other shots that encapsulate what sports are all about in a single frame. We especially love Bradley's eye for strong lighting conditions where silhouettes mix with bright highlights for a more artistic presentation of sports photography!
As an advertising, commercial, and editorial photographer, Paul Cooper's work explores not only the classic sports genre but sports portrait and fitness subgenres as well. His subjects' grace, athleticism, and form are often the focus of his work, combining exacting compositions with perfect lighting and gentle retouching to highlight their expressions, form, and emotion. Occasionally he even adds elements to the frame to add intensity to a particular advertising theme!

Get together somewhere better
Book thousands of unique spaces directly from local hosts.
Explore Spaces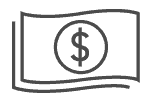 Share your space and start earning
Join thousands of hosts renting their space for meetings, events, and photo shoots.
List Your Space