The 10 Best Video Production Companies in London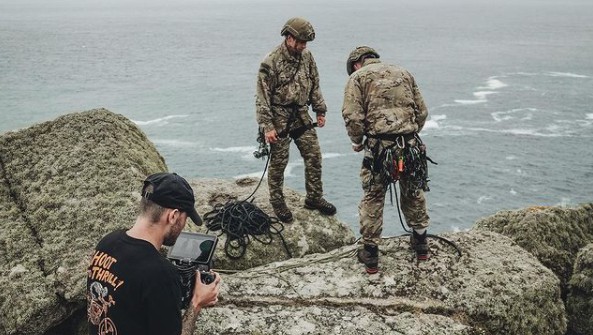 London video production companies work extra hard to make a name for themselves. There are so many businesses, brands, and individuals out there, all seeking to find a company that can best convey their message … How to stand out from the pack? Each of these companies does so by not only using industry-standard approaches but including a bit of their own creative vision for us, and you, to appreciate!
We absolutely love the inspirational and outgoing theme that Rolling Rogues prefers to work with: outdoor, adventure, and military-oriented productions! This leads them to work with businesses, brands, and people like Garmin, Contact Coffee, and S Bomb. From documentary films to promotional work, Rolling Rogues stays true to their theme, which always has an edge of intensity to it thanks to their dramatic color grading, intimate captures, and choice of subjects. Their film and video production team even have military experience themselves, which enables them to craft just the right perspective to fit the theme.
BEAST is a top London video production company that offers television-quality footage without working with a limited range of producers and visions. BEAST cultivates an approach centered on engagement in the digital space, which is where an increasing majority of content is encountered these days. Creative Director Victoria Taylor and Film Director Lawrence Jacomelli are the founders of BEAST, who have since gathered the best writing, photography, and directing talent in London to their side!
Bold Content seeks to create precisely this, bold content centered around authenticity and human interest. They seek to avoid an overtly corporate approach to their work, valuing innovative approaches and creativity to stand apart from other London video production companies! Bold Content is the company you'll want to reach out to if you want valuable, creative contributions made to the basic concept you have in mind. Both live-action and animation footage are part of their portfolio, as you'll be delighted to see!
Dragonfly Video best sums up their approach in their own words: "Video should lift your brand above the bland, captivating prospective clients, generating leads and making conversions." And they deliver regardless of the subject; including explainer videos, promotional works, commercials, talking head videos, and other approaches to conveying brand message! They also recognize the importance of tailoring their footage to a web-centric world and do so by making their work engaging from the get-go.
Casual Films brings 14 years of video production experience to the London market. Over the years they've partnered with Marriott, Adobe, Rolls Royce, and other international name brands seeking the right mix of creative input and professional polish! Casual Films has been hired for promotional videos that help viewers understand company values and policies, charity films detailing the importance of a project, and more. And their international staff, scattered across London, NYC, and Los Angeles, all share their vision of transforming business messaging into an impactful and engaging video.
From medical and corporate footage to productions for training or social media purposes, there are few avenues of the video production world that Kartoffel Films hasn't perfected. As a full-service London video production company, they provide an entire range of services, from strategy and pre-production to post-production. Previous clients include King's College London, the National Health Service, and Virgin Atlantic! Kartoffel also offers loads of free educational info on their blog, going into great depth on videography and social media engagement topics.
Shoot You has over two decades of experience in the London video production scene! This company was started by Quint Boa and Matt Giles, two ex-BBC producers who have gathered a crew of immensely talented editors, animators, camera operators, and other team members. Live-action is especially of theirs but so is animated footage. They use 2D, 3D, hand-drawn, and stop-motion styles; whichever best fits a particular creative theme. Shoot You have received several awards over the years, including the Hermes Creative Awards and Vega Digital Awards in 2021!
HR videos, brand animation, crowdfunding introductions, Youtube marketing … TopLine Film has done it all! They've worked with clients like Shell, Siemens, American Express, and Sony to create captivating footage that clearly conveys the brand's message to both television and internet audiences. And TopLine Films is involved in every step, thanks to their expertise in strategy design, audience analysis, and more. We love not only the breadth of their experience but the engaging, energetic quality that TopLine uses in all of their footage!
Unlike more broadly spread generalist London video production companies, Hocus Pocus Studio focuses on the world of animated footage. Their films use striking colors and engaging themes to tell stories that enchant and make us smile. 2D, 3D, live-action, and blends of all three styles find their places in this portfolio. And their work is proof that cartoons are for everyone! Hocus Pocus creates children's videos centering around play tips for Lego, the value of Amex cards for adults, and everything in between.
Spin Creative, based in Seattle, London, and San Francisco, are experts in both brand strategy and creative approaches to engaging an audience through videography. Their work has been featured on TV, websites, and social media pages for clients like Microsoft, GAP, and Amazon. They have immense diversity of styles in their portfolio, from punchy and promotional to subdued and documentary. Spin Creative's approach in terms of grading, composition, and engagement is always well suited to the subject at hand!

Get together somewhere better
Book thousands of unique spaces directly from local hosts.
Explore Spaces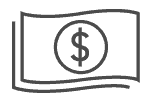 Share your space and start earning
Join thousands of hosts renting their space for meetings, events, and photo shoots.
List Your Space