The 13 Best Wedding Photographers in Manchester
As one of the largest cities in the United Kingdom, Manchester is a natural hotspot for engaged couples looking for both shooting locations and creatives to partner up with. Fortunately, the talent in this city is more than up to the task of helping you find just the right way to express your love in front of the camera. Why not have a look at the work of the 13 best Manchester wedding photographers and see what we mean!
Manchester wedding photographer Ric Latham is a professional who has worked with over 200 happy couples! He shot his first solo wedding in 2003 and worked as a second shooter and assistant for several previously. We love the sheer diversity of styles that Rich has explored in his decades as a wedding photographer. From colored smoke and wide-angle environmental portraits to intimate documentary coverage of emotional moments, Ric ensures that your vision for your wedding comes to life with his help!
Mohammed has been in love with photography since age 10 when he found a vintage film SLR in a thrift shop for £10. Since then, he's become one of the finest luxury wedding photographers and cinematographers in the Manchester area. His hybrid approach ensures you'll get both high-quality images and video captures of your once-in-a-lifetime event. Mohammed's gently guided poses and expert lighting techniques result in images worthy of being called fine art in character!
Ahmani is a Manchester wedding photographer with love for storytelling backgrounds and outfits that speak to the character of her subjects. Her style is especially well suited for the uniqueness that elopements and micro weddings have to offer, forgoing traditional apparel and settings in favor of expressions that best bring a dream wedding to life! Ahmani not only weaves personality into her work but emotion as well – finding those peak decisive moments that transport us into the minds and hearts of each guest and couple!
Neil Redfern is a three-time BIPP North West Wedding Photographer of the Year and instructor for wedding photographers to-be across the UK. We adore Neil's honoring of both of the two major styles of people photography: the posed portrait and the documentary capture. His creative portraits truly live up to their name, using expert posing guidance, lighting, and backgrounds to allow emotions to shine clearly from a crafted perspective. Yet Neil's equally talented at finding the moments that shine forth as the day's events progress. The snorts of laughter, tears of joy, and all the other instants that easily get missed in the pace of each wedding are now available to be enjoyed over the course of a lifetime!
Natural, honest, and unobtrusive is how Maddie Farris describes her wedding photography. Although she's only recently moved near the center of Manchester, Maddie already has scouted out some of the finest locations in and around the area for wedding shoots. Her desaturated colors coupled with rich contrast and an embrace of shadows is a nice contrast to the airy, often vibrantly saturated style more common to modern-day wedding photography. And the intimate working distances Maddie prefers in her compositions add to the emotional appeal of her work. This also speaks to her talent for helping couples feel entirely at ease in front of her camera!
Andy has been working as a wedding photographer since 2011 and shoots lifestyle images, portraits, and events for Manchester residents. His style is strongly documentary influenced; Andy is always on the lookout for those artistic storytelling moments that carry emotion and narrative throughout the day, leaving you free to move authentically in front of his lens. What's more, the celebratory atmosphere of each wedding clearly shines through his work, leaving us smiling along with you and your guests!
Few photographers have the mastery of the reportage wedding style that Damian Brandon does. His style involves using small cameras and blending in with the guests in a way that allows him to capture scenes and moments that you'd otherwise miss – yet will be glad to treasure for years to come. Thanks to his reportage style, Damian has even been voted as a top 20 wedding photographer by Cosmopolitan Magazine in 2020! His style often involves dramatic high contrast black and white photography that's a natural fit for documentary weddings!
Sophia Carey is a freelance photographer and videographer based in both Manchester and London. As a top wedding, commercial, event, and travel photographer, she has partnered up with several household name brands in the past, including Panasonic and VOXI by Vodafone. She's also had her work featured by Spotify UK, Format.com, and The Yorkshire Post. Sophia's wedding photography includes a mixture of spontaneous captures of the day's emotions alongside guided poses for a complete presentation of each ceremony!
Chris Currie is a family, couples, and Manchester wedding photographer in love with the fleeting, storytelling moments that reveal themselves to him and his camera. Yet he also has an excellent eye for perfectly posed portraits worthy of claiming a space on your wall! Chris has a natural talent for keeping people entirely at ease with his camera. At the same time, he works unobtrusively within the background, as we can see from their expressions and authentic poses. We also love his mixture of natural color grading and a classic monochrome profile, both of which are a fine match for the wedding genre!
While Paula Webster Mottram is based in the UK, she has also shot international weddings for clients in Europe and the USA! Her love for photography came from her grandfather and mother, both of whom were talented artists and lovers of documenting life as it unfolds. Having documented over 180 weddings in her career as a photographer, Paula has a rich portfolio you simply must explore if you prefer a journalistic approach to the genre!
Paul & Nanda are a pair of UK wedding photographers whose own partnership through both photography and marriage informs their work. They use a highly complementary vision focused around dramatic lighting, spontaneous emotions, and documentary storytelling, with a dash of "happily ever after!" Their style centers around a mixture of warm earth tones and monochrome with rich contrast, both of which provide a highly contemporary flavor!
We love seeing photographers who have a style that's fully matured and used across all of their work. It gives their portfolio a continuity that tells viewers "this photographer fully understands how to best express her vision." And Esme Whiteside's love for sepia tones, intimate emotions, and rich shadows gives her work a freshness that stands well apart from the airy style favored by other photographers. Given her background in conceptual fine art, her style is perfect for couples who want something radically different!
Tom and Zoe are two Manchester wedding photographers that use a mixture of well-chosen poses and spontaneous captures to showcase each ceremony in a celebratory flavor! Vibrant colors, bright lighting, and decisively timed expressions of joy are how About Today showcases their weddings, much to our delight. We especially love the diversity in backgrounds Tom and Zoe have in their portfolio, taking us everywhere from downtown to by the sea as couples celebrate their love in front of their cameras!

Get together somewhere better
Book thousands of unique spaces directly from local hosts.
Explore Spaces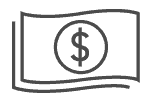 Share your space and start earning
Join thousands of hosts renting their space for meetings, events, and photo shoots.
List Your Space