The 13 Best Wedding Photographers in Melbourne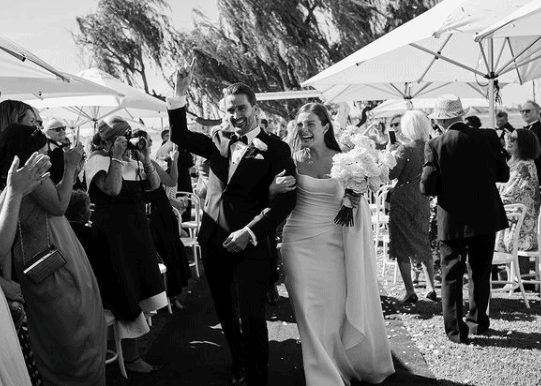 If you're getting hitched in Victoria's capital city, you no doubt want to work with a pro who will make sure every moment is captured for posterity. But with the breadth of talent Melbourne has to offer, you may not know where to start. Allow us to lend a hand! Without too much ado, here is our list of the best Melbourne wedding photographers!
This small (six photographers) artist's collective is one of the most sought after in the Melbourne area for their timeless wedding photography. Seeking to capture the special moments of your day as they unfold in the most beautiful way possible and make creative couples' portraits, their portfolio has the perfect balance of sentiment and art. Always working with two photographers, they make sure you can enjoy your day knowing that you will have full coverage of all the kisses, tears, and spontaneous laughter so you can look back on them for the rest of your life.
Working with an award-winning fine artist is sure to put your mind at ease. Having expert hands (and photographic eyes) guide you during one of the most important days in your life ensures you will have beautiful portraits to look back on. Lucky for you, Lilli Waters has won awards for her fine artwork. As a bonus, her photographs have been featured in Real Living and Belle Magazine, among numerous others. Her work isn't all fine art fabulousness, though she captures all of the emotion and love present on your big day as a Melbourne wedding photographer.
If you love some bold dashes of color, both in art and personality, you will love Elsa's work. It's full of playful touches, bright colors, and oh-so-much love that emanates from the couples she photographs. If you have a quirky streak or want to have all of the creative details you spent hours pouring over captured forever, she's a great pick, doubly so if you want them captured in a natural way, not an over-directed one. She's a romantic at heart, saying, "maybe it's your partner's glinting eyes, your 'I told you Aunty June would bring out that dance move' glance, your guest's head-thrown-back laugh, that beautiful light. That's my buzz – that's why I do what I do." Passion and talent in one artist, Elsa is purely spectacular.
There are many photographers out there who can make pretty pictures, but not just anyone can help you relive the magic of your wedding day as Adrian Juric can. He makes gorgeous photos, of course, but the essence of them, what makes them so gorgeous, is the raw feeling in them—a subtle sign that his couples are completely at ease with him behind the camera. Rather than choreographing your movements on your wedding day, he simply lets it unfold and finds all of the good angles and dreamy light as it does.
As a self-described armchair anthropologist, you can bet Oli Sansom, aka Briars Atlas, is fascinated by humans and their behavior, which makes him a spectacularly detailed and intimate chronicler of your wedding day. He's a standout Melbourne wedding photographer for his creative style, evident in his compositions and use of light, and for his celebration of all the things that make each of his subjects unique. If you want more than documentary coverage, if you crave art that is both timeless and playful, Oli is the perfect photographer for you.
Throughout Victoria, Kelly is a sought-after Melbourne wedding photographer loved for her special combination of timeless romantic style and trendy snaps. With her emphasis on candid photography, you won't have to worry about spending hours away from your guests posing for photos; you will be able to relax into the moment and live your day knowing that it will all be perfectly captured. She describes herself as unconventional, and we can agree on at least one point she's unconventionally talented at capturing the intimacy of a wedding!
While posed portraits are basically necessary to preserve you in all of your beautiful glory, you must work with a photographer who will allow your day to happen with minimal distraction. Alex Motta does exactly that. Even his posed portraits look effortless. It's this breezy style that has made him the darling of photo editors. After all, couples who are allowed to enjoy the day they spent months planning are happy, and couples who also enjoy those irreplaceable moments in print are even happier.
One of our favorite Melbourne wedding photographers for her documentary style, Josie Lee, is also known for her classic images. What could be better than photos that will stand the test of time? When you work with Josie, you can be assured that you will have an artist who loves her work and who will be with you throughout the process, from planning to shooting to editing and delivery. She's just like a friend who makes stunning photos, and you can't get much better than that.
An upscale boutique experience awaits you at one of Australia's best studios for images and films. Internationally published in Vogue, Modern Wedding Magazine, and Wedded Wonderland, their work has been wowing both editors and couples for years. While they are all individual artists, what binds them together is their composition expertise, eye for secret treasured moments, and the details that make every wedding and every couple unique.
Joel started his wedding photography business almost a decade ago with his wife, Chloe. And it's no wonder he's been flourishing ever since — his neutral tones are both up-to-the-minute and timeless, and he records the sweetest moments artistically. If his portfolio is any indication, he loves the joy that comes with shooting a wedding, and he captures those moments of radiating happiness with such expertise it makes us joyful just looking at them!
A lot of photographers say they love capturing the special moments of a wedding, and John Warren is no exception —he's even earned the nickname 'the moments' guy.' He's also earned the trust of over one thousand couples (!) and is a regular contributor to wedding magazines and blogs. Take a look at his work, and you will see countless wonderful moments and the mark of the man behind the lens that loves his job.
As a self-described perfectionist, Monica McQuitty is the perfect wedding photographer for you if you want poignant photos that will stand the test of time. She is all about making sure everything runs smoothly for her couples, from helping you create a timeline that leaves plenty of room for both photos and fun all the way to the jaw-dropping moment your album reaches your hands, you will get quality from start to finish.
To be a truly great wedding photographer, it helps if you love attending weddings as much as you do the art of photography, and Nikki McCrone 100 percent does. Not only does she love gently guiding you through a couple's photo session that is an experience in itself (champagne, kisses, and a quiet moment to revel in the fact that you are married? Yes, please), but she also loves documenting all of the heartfelt minutes that can only happen at a wedding.

Get together somewhere better
Book thousands of unique spaces directly from local hosts.
Explore Spaces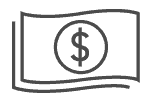 Share your space and start earning
Join thousands of hosts renting their space for meetings, events, and photo shoots.
List Your Space