The 10 Best Wedding Videographers in Manchester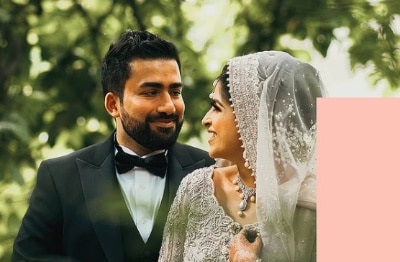 Finding a Manchester wedding videographer just might be the most important part of planning your wedding. After all, you'll want to not only document it but have it displayed artistically so you can treasure the day's events for decades to come. Fortunately, the videographers we've curated in this list are all incredibly talented and ready to bring your creative vision to life!
Farhan Zaheer, creative director and founder of Unique Films, is a Manchester wedding videographer making heartfelt productions for couples since 2011. Intimate perspectives, voiceovers, and moments are at the core of their films, capturing those once-in-a-lifetime words and expressions that you'll be able to savor for decades to come.
And if you're looking for a videographer who understands the intricacies of Asian weddings, then you've come to the right place! Farhan specializes in them and uses compositions and color grading that flatters the apparel, venue, and couples vibrantly. Unique Films works not only with church weddings but Hindu, Muslim, and Sikh weddings as well.
Paul of Bomknights Documentary Weddings offers something radically different for folks who enjoy a hybrid approach to photography and videography. For starters, his commitment to documentary coverage of the day's events is radical and ideal for folks not looking for classic picture-perfect poses that can feel cheesy. Instead, he offers you the chance to go about your day while he seamlessly works in the background to capture the spontaneous fine art that arises. He then creates storytelling photo films that allow you to enjoy the day in a vintage slideshow style of presentation, complete with music!
Uzma's is a full Asian wedding planning service that provides wedding videography, photography, bridal makeup, hair styling, and mehndi artists! Their executive producer and several photography and videography team members are based in Manchester – and they also cover London, Glasgow, Birmingham, and other parts of the UK! Their music is perfectly suited to match the ambiance, and they choose just the right moments of the day to create a pace to the storyline you'll really enjoy!
Jo Gendle has always found filmmaking to be a personal passion, and she's proud to have spent the past eight years building a business around it. Her commitment to storytelling is such that she always meets her clients for a drink beforehand to understand better who they are and how to tell their stories. What's more, Jo always seems to be in just the right place for those spontaneous moments of serendipity, joy, laughter, and connection that are never planned yet give substance to the day's events!
Cinematic story-driven weddings are the focus of Julian, Manchester wedding videographer. Classic instrumental music helps set a relaxed pace for these wedding films, inviting viewers to sit back and contemplate the emotions and stories on display. There's little of the fast-paced action style wedding videography; instead, we're shown a presentation that expresses the day as a holy event! From preparation to vows, Julian is perfectly placed to offer a polished documentary angle that avoids poses and finds the heart of the scene!
Mischief, mood, and memories are just a little of what makes Hushabye Films so enjoyable. Jade is a one-woman show which captures each unique wedding, from start to finish. And she does so right in the thick of things, capturing the table dancing, snorting laughter, and other elements that really add substance to the day's events. Jade has 15 years of television production experience working with the BBC, MTV 4, and other high-profile channels, so she knows exactly what goes into creating captivating footage you'll treasure forever!
Bradley and Grace Keeley are a married wedding videographer duo who use their love of romance and complementary vision to create heartfelt films. While they love the celebrity aspect of it and the emotions brought unguarded to the surface, the Keeleys are true believers in marriage itself! They see love and matrimony as stories worthy of being featured, making them the best possible people to work as your wedding videographers. From gently guided poses to spontaneous laughter and tears, Keeley Wedding Films finds just the right way to tell the story of your special day!
Dan and Sarah are a married wedding videographer duo whose talent for creating cinematic weddings is second to none. We especially love their talent at using dramatic natural light and drone's eye footage of the venue to set the mood and add emotional impact to the storyline. The locations Dan and Sarah work in range from historic churches to mountain alpine lakes, and in each scene, we're treated to the happy couple expressing their life in a fine art fashion. Dream Capture also uses a color grading style that is natural, cinematic, and perfectly suited to the subject!
Jack and Shannon, the Manchester wedding videographers behind Forever Curious, are two people madly in love with weddings and each other. Their work has been previously featured in Boho Weddings, Magnolia Rouge, Brides Up North, and several other wedding blogs – and now us! What sets Forever Curious apart from other videographers is how they use sound to set the mood of the day. Right from the start, they immerse viewers in inspired audio that uplifts and carries us along with the day's events, expressions, and sights!
Harvey Films is the life's work of Paul and Sarah, a creative duo of videographers seeking to create footage you'll want to watch and rewatch for decades to come! They both bring to the table formal study and years of prior experience creating films. And since they started Harvey Films in 2018, their love for storytelling through filmmaking has only strengthened over time. From documentary coverage of the moments leading up to the wedding to cinematic couple's walks through the park, they are constantly looking for the best way of presenting your unique wedding.

Get together somewhere better
Book thousands of unique spaces directly from local hosts.
Explore Spaces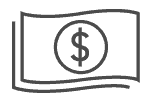 Share your space and start earning
Join thousands of hosts renting their space for meetings, events, and photo shoots.
List Your Space