The 9 Best Boudoir Photographers in London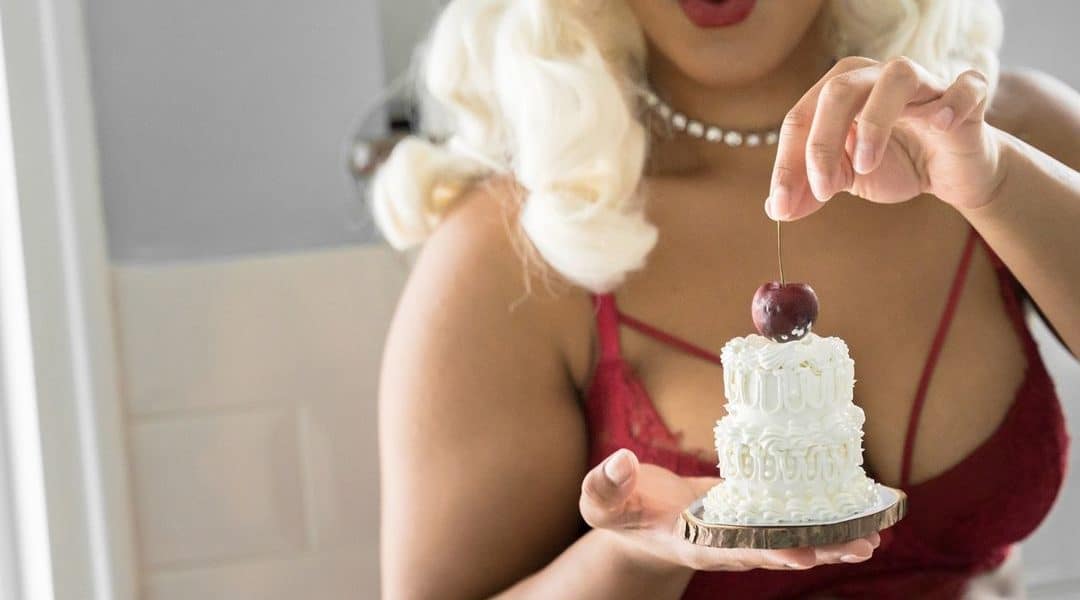 In need of the services of the top London boudoir photographers for your next project? Luckily, you've landed on Peerspace, the largest online marketplace for hourly venue rentals. We work with photographers of every stripe daily, helping them find the perfect space for their shoots. In the process, we've seen some amazing work, and hope to help you find the photographer whose style matches your own.
For technical competency and artistic suitability, evaluating a professional photographer is a straightforward task: peruse the photographer's portfolio. In choosing our favorite London boudoir photographers, we devoted extra effort to finding true artists who seem adept at making their subjects look and feel fabulous. That said, you can't go wrong with anyone on this list. Let's check them out!
Mervyn Reid-Nelson is a former wedding photographer who felt his skills would be put to much better use helping with a different objective. In fact, he's devoted his energies to providing boudoir photography services to boost the confidence of women everywhere. And there's no shortage of gushing client testimonials on his site to prove him right.
"This is an experience," Reid-Nelson points out, "it's not just about the photos". Providing a safe, non-judgmental environment for his shoots, he gently guides his clients through the whole process. "I'm simply there to nudge my clients in the right direction," he adds, through a shoot that is all about the client and their experience. His work has been featured in The Times, Forbes, and many other publications.
After moving to London with her "crappy camera" and doing unfulfilling photography gigs, Stormy Sloane searched for something more personally rewarding. She came across the websites of American boudoir photographers, which she'd never heard of before. Only a few minutes in, she was sold. This is what she wanted to do! Perfect timing: The niche's UK market was new then, and the pool of London boudoir photographers was tiny.
What made her want to make a go of it? She couldn't find a single boudoir photographer she was comfortable going to. "Boudoir photography should be a beautiful, intimate, modern, and empowering experience for women," says Sloane, and that's what she set out to provide. Thus, she founded Rebel & Romance Boudoir Photography, and the overwhelming volume of happy and grateful client testimonials on her site tells us she achieved her objective
Classic, classy, and elegant — these are the immediate impressions you'll likely get when you explore Rachel Vogeleisen's portfolio. She's a portrait and boudoir photographer, and what you'll find most striking about her boudoir images is obvious: they're in black and white.
Her photography features typically heavily dark backgrounds and often sharp and distinct skin contrasts. This gives a very stylish and conservative effect, as well as a look and feel reinforced by the poses and attire of the women pictured. Definitely a more sophisticated take on boudoir photography. And one we absolutely adore for its artistic, individual qualities.
Also a black-and-white photography specialist, Monika Szolle is primarily a wedding and portrait photographer. And this mix is not all that uncommon among London boudoir photographers. However, there's no mistaking which of the many images in her collection cross over into boudoir territory.
Her style is artistically tasteful, and many of her boudoir photos could very well pass as standard portraits. All except for what her subject is wearing (or in many cases, not wearing). Her images are sensual, but subtly so, and although on the conservative side, they do embody a more contemporary feel. Check out her website for her portfolio, her helpful blog articles, and rave reviews from past clients.
Since opening her FYEO Portraits (which stands for "For Your Eyes Only"), Alexandra Vince's work has gained a lot of local media attention. She's known for providing a safe, friendly, and comfortably fun environment that helps women reveal more in their photographs than they ever imagined.
As a result, Vince's images strongly communicate a sense of empowerment. Her work shows a bit more aggressiveness than what we'd normally see from many other London boudoir photographers. However, this edge is subtle, with the poses just a bit more provocative, a tad more … naughty. But it's empowering, and all in good fun!
If you can't shake that commercially sleek feeling about Rob Anderman's boudoir photographs, good news: Your sensibilities are spot on! Anderman is a hugely experienced commercial and editorial fashion photographer whose work has appeared in British Vogue, The Sunday Times, and many other magazines.
And at present, the boudoir niche is benefiting from his profound skills and experience. Rob is also adept at a variety of styles and comfortable both in and out of the studio. He produces photographs that are textbook-like examples of perfectly lit, posed, and composed images that you would expect to see in high-gloss magazines. Stunning.
7. Julia Winter of JW Studio
https://www.instagram.com/juliawintstudio/
If your boudoir photography needs run more risqué, professional erotic photographer Julia Winter will fit the bill. Her provocative and highly-suggestive single-person boudoir stills actually fall on the milder end of the photographic services she provides.
The choices become progressively and more elaborately "adult" from there, from couples boudoir photography to pretty much anything you're prepared to imagine. The resulting images are exquisite quality shots and employ a variety of effects as called for. Think soft focus, hard-edged and contrasty, wet glossy and reflective, etc. So whatever you want, Winter will likely deliver.
For over 25 years, Patrick Falaniko worked as a freelance creative director for clients in fashion, advertising, and related fields. He launched The Goddess Studio after tuning in to the need for the type and quality of photographs he could provide while giving his clients an enjoyable and positive experience as well.
That his studio has made an impact with his clients, there is no question — just browsing through his portfolio confirms that. Falaniko not only is a highly-skilled photographer but he's also gifted at helping his clients feel great about themselves. "I left on a real high," said a client after her session, "I felt strong and powerful and lovely.
"It is such an amazing feeling to be able to help someone see their own beauty and love an image of themselves," says Apollo Flux, a freelance fashion, lingerie, and portrait photographer. Flux employs a more traditional, frontal portrait style approach to achieve that goal; he takes a small series of photographs using that generally head-on view, with some minor differences from shot to shot.
Maybe the subject turns slightly, showing herself at a different angle, or she tilts her head, changes her expression, etc. And amazingly, despite the simplicity, the results and effect from the series of shots are fantastic!
We love Kate Hopewell-Smith's boudoir style range. In fact, she can go from airy and romantic to dark and brooding in the same session. She's a lifelong creative who has experience with personal branding, wedding, and videography. And yet, we can see the passion really come through in her boudoir images.
Kate took up photography as a profession after her friends kept enlisting her services to take snaps of their children. And since then, Kate and her team have become much-lauded and a respected force on the London boudoir scene. Check out their work, and you'll see why! Also, be sure to review all the incredible information Kate keeps on her website concerning boudoir photography. These are truly helpful resources that provide you with what you can expect from a shoot with her and her team.
London boudoir photographers + Peerspace = magic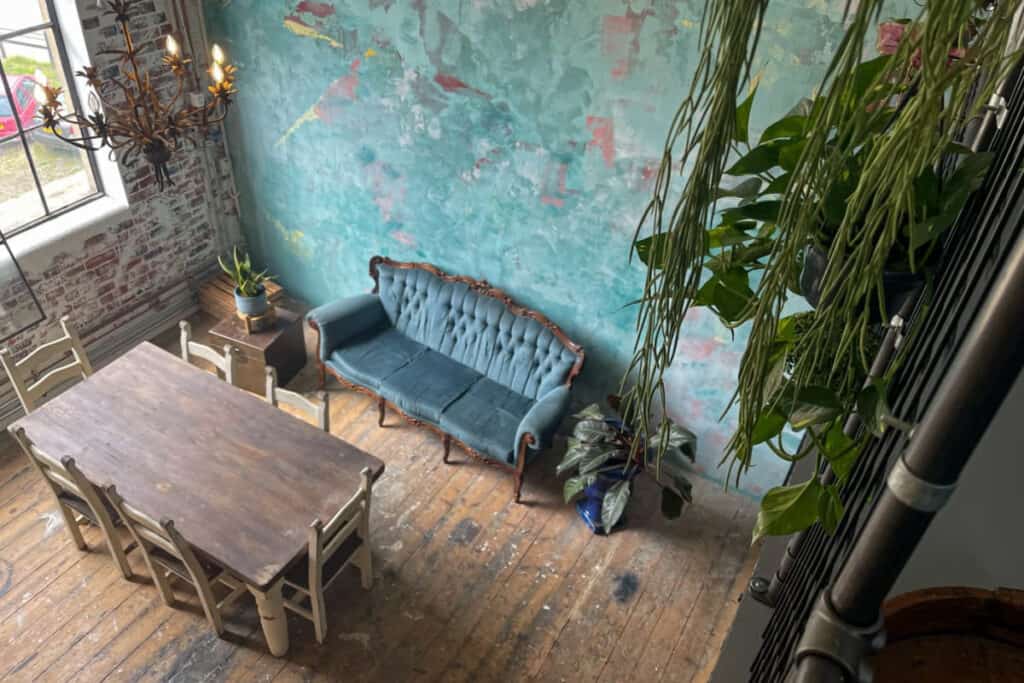 Whether you're looking around for your first boudoir photography experience or seasoned with exacting needs, as you can see even from just this list, London's boudoir photographers are rich in stylistic variety and service choices. There's absolutely no reason you can't find someone you can truly "click" with!
And once you choose your perfect photographer, head over to Peerspace. Our simple and fun platform lets you hire a private venue that's as unique as you are. And since every space is available by the hour, you won't break the bank enjoying a one-of-a-kind space that brings out your inner god or goddess.



Get together somewhere better
Book thousands of unique spaces directly from local hosts.
Explore Spaces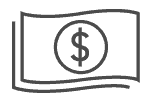 Share your space and start earning
Join thousands of hosts renting their space for meetings, events, and photo shoots.
List Your Space