The 9 Best Event Photographers in Glasgow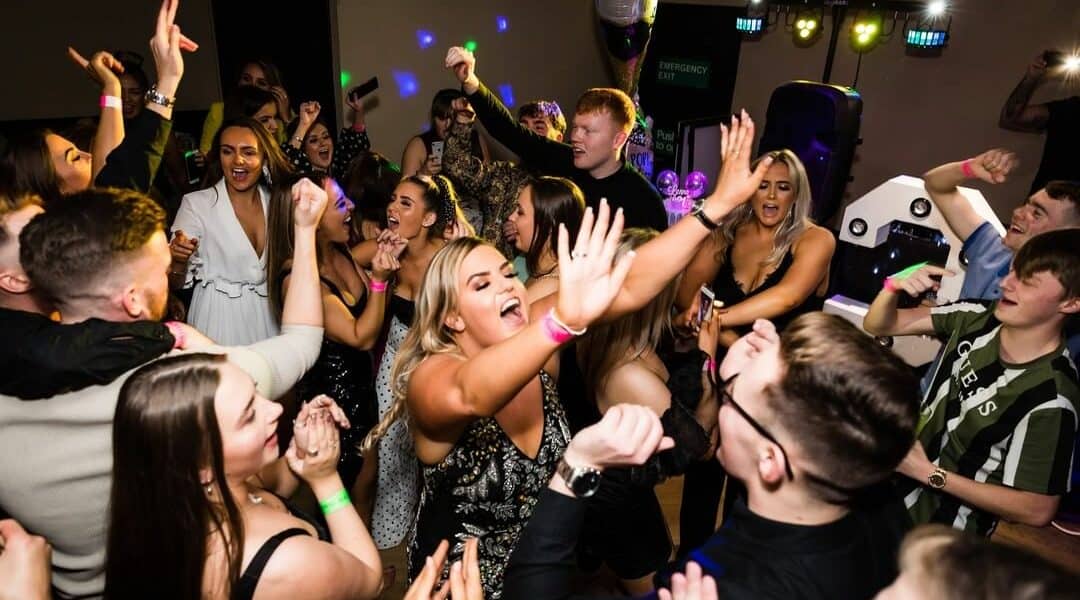 As Scotland's largest city, Glasgow is undoubtedly not only event-rich, but home to a truly eclectic host of events. To help you on your quest for just the right photographer for your particular event, here are some of the best Glasgow event photographers available, covering a nice assortment of specialties. Many are highly-skilled and experienced in different types of events as well!
Professional since 2014, Jack Donaghy shoots weddings and events, and as you may have figured out, the events he covers are typically parties. His choice of work is a great match for his personality, with client reviews consistently raving about how easy and pleasant Donaghy is to work with. That only counts, of course, since Donaghy produces great party pics!
He's particularly adept at snapping fun candids while composing and framing masterfully, all in an instant. While he calls it "documentary-style event coverage," we call it excellent work. It's no wonder he's counted among the most noteworthy Glasgow event photographers.
As a child playing with cameras, freelance and event photographer Jessica Newell says she "cut heads off a lot." With the career she's chosen, good thing she overcame that obstacle. As we can see in her portfolio, like most other general Glasgow event photographers, Newell works pretty much any event she's tasked to cover, but what jumps out at us are all her pictures of live music events.
She boasts extensive experience with the scene, and knowledge of the special technical and lighting requirements that let her capture great photographs in that demanding, chaotic environment. She regularly gets up close and lets us feel the energy of the performances. And the candids she gets give us an interesting look at the performers and what goes on beyond the stage. Fascinating stuff!
We actually spent way more time browsing through Carlo Paloni's Instagram and website portfolios than we should have; he shoots so many different things—events, advertising, food, sports, weddings, portraits, etc.—it's like a voyeuristic glimpse into what's going on in Glasgow.
That he shoots them brilliantly explains why his images grab and hold attention, and why his skills are client-demanded in so many different genres. His event work is crisp and bright, and the man has a knack for getting the shot, whether he's working a small private party or a large top-tier media event. Bet you'll love his work as much as we do!
In a stroke of really clever branding, Marlon Mesina calls himself the "Event Photo Guy," making him way easier to remember and find online than some other Glasgow event photographers. Mesina's portfolios show him covering a lot of parties and celebrations of all types.
If there's any recurring theme among them, it's that Mesina likes to photograph fun. He seems to really enjoy getting in the thick of it and capturing the natural fun essence of the event; even his posed images have that unmistakable "we're really enjoying ourselves" quality. Party on!
Photographing corporate and organizational events and conferences is Emma Boyd's specialty, and something she's been doing for a while, after spending a number of years working in communications for the non-profit sector. Her experience is an advantage, of course, since you'll know she knows all the standard shots that need to be executed.
Boyd also likes to employ reportage style techniques, giving folks a peek under the formality to see the "real" underneath, much to her clients' appreciation. "The best compliment you could give me," Boyd says, "is 'I didn't even notice you were there.'"
Capitalizing on their years of experience taking portraits of families and children professionally, Lomond Event Photography came up with an intriguing specialty that sets their work apart from that of other Glasgow event photographers: covering dance competitions and performances. Theater, too!
Yes, they work other kinds of events like proms and fundraisers, but the dance events allow them to show off their skill at clicking that shutter at just the right moment, freezing a fleeting pose or difficult maneuver and capturing it in a sharp, brightly lit, and well-composed visual record that just mesmerizes. Beautiful work!
In all honesty, equestrian events are something we know little about, but we do know good photography when we see it. Adrian Sinclair is one of Scotland's leading equestrian event photographers, and the official photographer for many of the country's equestrian venues and events.
Interestingly, it's difficult to find a specific portfolio of his work, but use the #sinclairphotography hashtag on Instagram, and a boatload of images posted by his customers and clients pop up. You'll see image after gorgeous image of these beautiful, powerful animals, all clearly and brightly captured in competition under event conditions and lighting (we doubt anyone's allowed to use a potentially distracting flash). If this is your event's niche, Sinclair's definitely your guy!
With over 7 years of freelance sports photography under his belt, visibly, Colin Poultney's an excellent go to guy for covering local Glasgow sporting events. His images clearly show, he'll get the shot. Sharp, bright, close-up action is what you want? Not a problem.
Knowledge of local sports and venues and whatever special requirements may be involved (such as the best spots and angles for getting those terrific shots)? He's got that covered too. We've all tried taking action sports shots from the sidelines; it's likely a safe bet nothing we've snapped even comes close to what Poultney captures consistently.
What is the largest event subgenre held and photographed everywhere? Weddings, of course! Glasgow's no different. Choosing who to feature from among the typically huge pool of magnificent wedding photographers is a Herculean task, but we decided to skip past all the gorgeous couple lovey-dovey images and zero in on portfolios that also give ample attention and weight to covering the event and its attendees brilliantly.
With that in mind, Chris Cameron's work immediately stood out! It's full of pictures of genuinely happy folks, doing their thing, and truly celebrating the newlyweds. Even the couple and wedding party participants can't help but get in on the fun. We think this is a great example of pictures reflecting the photographer's true nature, and the clients they appeal to. Go take a look!
Remember: without pics, it didn't happen!
If your event that needs photo coverage is in or around Glasgow, what you can take away from this list is the assurance that whatever you need, no matter how specialized, there'll be an excellent local professional photographer who'll expertly handle it all for you. Check them out!

Get together somewhere better
Book thousands of unique spaces directly from local hosts.
Explore Spaces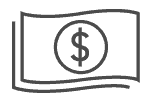 Share your space and start earning
Join thousands of hosts renting their space for meetings, events, and photo shoots.
List Your Space