The 12 Best Family Photographers in Glasgow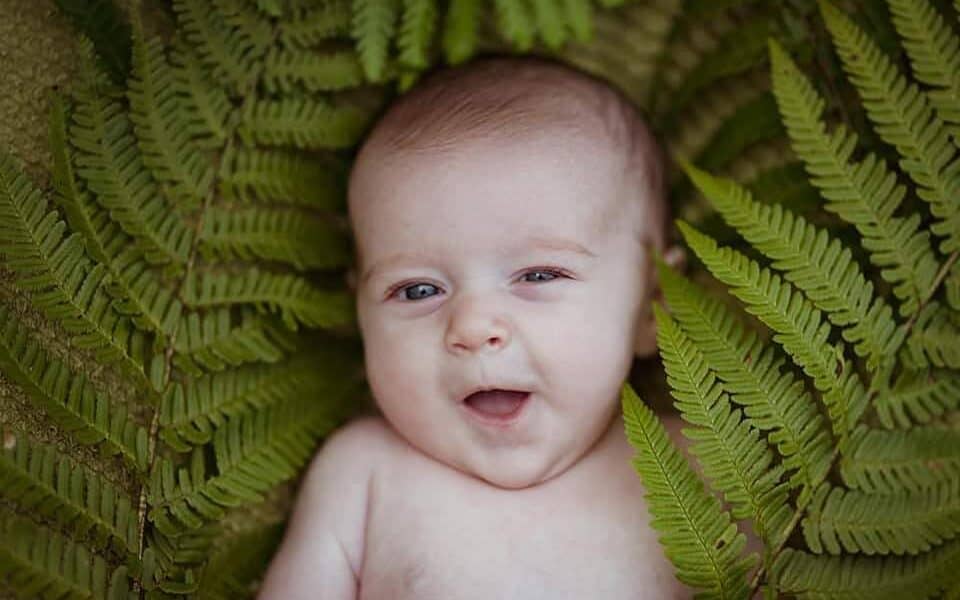 Ah, the family portrait! We all remember being forced into our nicest, stiffest clothes—often against our will—and made to smile next to our wriggling siblings. Now that we're old enough to plan family portraits of our own, we're lucky to have a wide variety of photography types available to us, from the classic studio sessions to the more relaxed, modern approach in the great outdoors. Scotland is a place of tremendous natural beauty, and these stunning Glasgow family photographers are combining the beautiful surroundings with top-notch skills to provide portraits leaving us breathless.
When Mark Timm looks through the lens of his camera, he sees all the magic of life around us, and manages to capture that moment in a single snapshot. Timm is a photographer who creates a work of art each and every time, and it's hard to exaggerate how the gorgeous colors and intimate framing manage to bring us into the heart and soul of each family he works with.
We especially love how Timm incorporates elements of the foreground to frame the image in a way which many photographers wouldn't notice, like the way a skeptical toddler looks off-camera at her parents, while Timm peaks at her through the olive-green leaves of a nearby bush.
The result makes us feel like we are in the family back yard, privy to a private, every-day family interaction, rather than just a stranger looking at a computer screen. That warmth and depth makes Timm a stand-out photographer. We could go on, but we think we've made our point!
Seona Misumi has been a photographer for 15 years now, and the emotive, captivating nature of her work has kept us coming back time and again to admire her portfolio. "I am a baby whisperer," she says on her website, and it's true—she elicits some of the truest smiles and most singularly hilarious expressions from her tiniest clients!
We also love the way she shot creative family portraits throughout the pandemic, capturing images which will remind us of the hard times, which we survived together. Misumi provides studio photo shoots, as well as heading out into the lush greenery surrounding Glasgow, and it's hard to decide which we like better. In studio or on location, Misumi is sure to provide you with gorgeous family portraits which you'll treasure for many, many years to come.
Louise Mallan has a distinctive, playful style to her work, which is bright, vibrant, and full of big smiles. In fact, she states on her website that her aim is to "have fun and create beautiful photographs that you will love and treasure."
Whether you're looking for individual shots of the children, or the whole family together, Mallan utilizes her airy loft-style studio in Glasgow to capture each brilliant, smiling moment in all its glory. She will also travel around Glasgow to do on-location shoots, for a small additional fee. Altogether, Mallan is solidly on her list as one of the best Glasgow family photographers out there today.
Nadine Boyd goes out of her way to accommodate each and every family she works with, focusing the photo session on activities which make everyone feel the most comfortable. "Do you like climbing hills?" she asks on her website. "Let's climb a hill together!" Boyd's photos tell a story, letting each member of the family express themselves, so that their true nature and character shine forth.
Body is also the kind of photographer to takes everything into account, even the way photos will be displayed. "If there are multiple kids in a family and I get a portrait of one," she explains, "I will make sure I get one of each child. I imagine how they might frame their photos and which would compliment each other well hanging on a wall." That sort of extra mile which Boyd is willing travel really sets her apart.
If you prefer a more traditional approach to family portraits, then John Hendry Photography is the studio for you. Soft, even lighting, crisp focus, and pleasant backdrops are all hallmarks of Hendry's work, and his numerous clients across all age ranges are a clear indicator of the quality he provides.
We especially love the way Hendry uses black-and-white photography to enhance the image. Always perfectly exposed and gracefully composed, each image feels meticulous and precise, but effortless at the same time.
Ewelina McNally is a naturalistic, bright style, with a knack for catching moments of pure joy. Specializing in newborn, child, and family photography, McNally is patient and gentle, and approaches each session with a blend of artistic nuance and "a mother's eye." It's clear that she makes every family feel at home in front of her lens—those big, ear-to-ear smiles don't lie!
Her indoor shoots sport fun, vibrant props, while her outdoor photos are splashed with warm natural light and beautiful composition. All in all, it's a delight to look at McNally's portraits, and we're certain that anyone who books a photoshoot with her will be beaming for the rest of the day.
Julie Lamont and her team of photographers and retouchers are absolute experts at their craft. Together they photograph the good people of Glasgow at all stages of their family's growth, from the darling days of infancy to Mom and Dad with their adult children. We are especially drawn the their black-and-white work, which is stunningly crisp, artistically cropped, and lit to perfection. Every image from Lamont and her team look like something directly out of a magazine, begging to be printed and displayed for all the world to see.
The husband-and-wife team behind Forever Timeless have over 20 years of combined experience in photography, or as they describe it, "turning the most heart-warming family moments into cherished memories." While based in Glasgow, the duo are happy to travel around Scotland, the UK, and the world for their clients, a testament to their work ethic! Featuring soft lighting, gorgeous, pastel colors, and an enthusiasm for the work, Forever Timeless are easily some of the best Glasgow family photographers.
A nod to Wes Anderson's adaptation of Roald Dahl's "Fantastic Mr. Fox," the folks behind Good Luck Wolf Photography have storytelling on their mind. Each of their photos is imbued with a sense of time, place, and personality, with a down-to-earth color palette that makes every image feel rooted and nuanced.
Gary and Corinne describe their photography as "natural," and we agree—in the best sense of the word. Nothing feels staged or inauthentic, featuring big smiles and heart-warming scenes of love and family. We especially love their recent FaceTime Portraits—a way to keep providing clients with amazing photos, all from the comfort of their home!
For just £20, clients can visit the studio for a 40-minute photo-shoot, capturing 25-30 photos for you to choose from. It doesn't get easier than that! From snuggly newborns to the family dog, every member of the family is welcome at Studio Snap, and the resulting photos are fun, unpretentious, dynamic, and sometimes downright silly. It will be hard to choose which image you like best… they're all so good!
Polly Harris is a talented photographer in the Glasgow area who pulls real magic out of everyday moments. Harris's photos bring us right into the scene, from wherever we are in the world. We can practically smell the crisp autumn leaves on the ground, or hear the giggles of laughter coming from the little boy playing with his bubbles. Full of vibrant colors and artistic composition, Harris schedules her family photo sessions around a window of 2.5 hours, starting at a fee of £95. 
We've come to the last photographer on our list, but certainly not the last in our hearts! Jen Scott is a photographer who really wows us, especially with her approach to family portrait sessions. There are two to choose from: the Lifestyle Session, in your home or the out-of-doors, and a Storytelling Documentary Session, based in and around your home.
Completely enamored with both, we feel the Documentary Session is in a league of its own. Forget posed portraits, these photos show the real life of you and your family—from rambunctious boys jumping on their beds, to the proud toddler holding up her favorite toy for us to see. These photos are sure to be treasured memories for years to come—a snapshot of the little moments which might otherwise pass without our noticing them.
Make lasting memories in Glasgow
When looking for a great family photographer in Glasgow, there are loads of candidates to choose from, and with a stunning backdrop like Scotland, it's hard to come out with a single bad photo!
Treat yourself to the cream of the crop, and you'll be sure to remember the day fondly, and look upon the finished images with a little tear in your eye for years to come. Whoever you choose, we're sure that these awesome Glasgow family photographers will have you and your family smiling all day long!



Get together somewhere better
Book thousands of unique spaces directly from local hosts.
Explore Spaces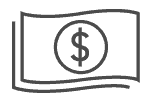 Share your space and start earning
Join thousands of hosts renting their space for meetings, events, and photo shoots.
List Your Space