The 8 Best Fine Art Photographers In Glasgow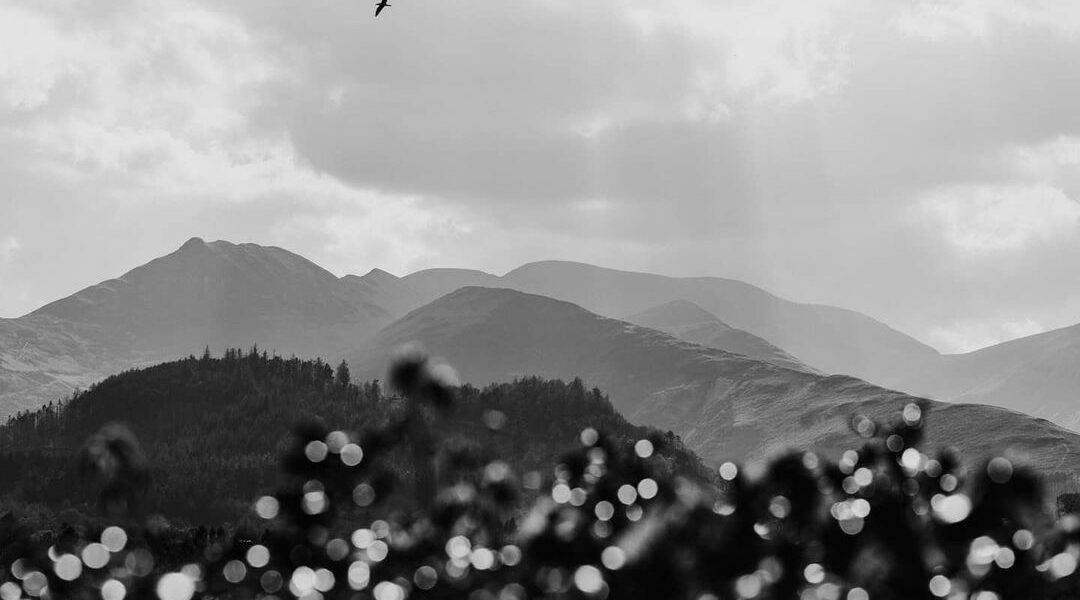 Glasgow is home to a stunning collection of artists producing work in all mediums. Thankfully, photography is no exception, and the city is home to some of Europe's most exciting, evocative photographers. These Glasgow fine art photographers push the boundaries of photography as a medium and focus on story and self-expression, on creating something larger than the sum of its parts. We love their work, and we know you will, too.
Romanticizing the love story of her grandparents, Elly Lucas has captured little traces of their lives with her camera and held them close to her heart since infancy. Her Instagram profile is a true reflection of her personality, showcasing the different phases of her life with her artwork. Delving deeper, we see her the careful attention she pays to the extraordinary within the mundane—a common ferry bobbing over the waves, or the natural texture of tree bark.
We're drawn in by the contrast of fine lines and a grey palette to scarlet red or bright tints bring out the essence of life, imperfect but beautiful. While every picture is worth a gaze on her profile, her support towards mental health and emotional struggles is vividly drawn throughout with self portraits, unexpected landscapes, collages tuned to the symphony of her music, surreal snaps, and blurred imagery. 
Mike Abrahams is known as a documentary photographer, but we feel this pigeonholes him a bit, as his work kicks against labeling, pushing outside of these constraints. There's more to these frames than reportage—see his book entitled Faith, which engages in broader exploration.
Abrahams's work spans decades, demonstrating a keen understanding of history and politics. Abraham's photographs have been widely recognized and won awards like World Press Photo Award for his ability to share life stories captured in a millisecond but documented for a lifetime. 
Irish portrait and documentary photographer Eoin Carey imagines his frame as a realistic and mirror-like reflection of people. Inspired by industrial architecture, signages, and noisy backgrounds, he gives life to the mundane and monotony of life that can't be ignored.
A lovable father, Carey has documented his daughter's expressions and character from the first day. There are photos capturing his daughter in his lap while he grates cheese for dinner, or crawling on the floor in colored socks—it exhibits a sense of humor, and it's relatable and endearing.
For a photographer, strolling across the city streets becomes a quest to see everyday life. Scrolling through his Instagram feed, you'll see a saxophonist, two bonnies with an aggressive dog on Sunday, or a boy carrying a line of inflated balloons—each shot evocative and attention-grabbing despite the relatively mundane nature of it all. Jeremy Hibbert's frames and compositions are weaved in historical moments and storytelling with his vision to open a dialogue with the rest of the world.
Hibbert's perspective and eye for photography is unusual and noticeable. In his journey as a photographer, he has explored varied mediums like portraits, landscapes, and engraved documents, and has done an equally stellar job at creating compelling art.
"Weird is beautiful" may have gained acceptance in the present day, but Brian Sweeny's been embracing the unusual for decades. His unexpected frames and distinctive style help him stand out from the pool of Glasgow's fine art photographers. His photos offer unexpected content and beautiful light, and they leave us with a lot to consider. 
He's particularly culturally engaged, with his photography gracing movie posters and album covers, among much else. Where his work intersects with the music scene is perhaps where it's most energetic and rebellion—and thus thrilling.
A documentary photographer, Hassan Nezamian has zoomed in the lens capturing art and culture through a unique point of view. His projects are varied, but his work surrounding the long-term effects of the war in Bosnia is gripping and mesmerizing. Nezamian's choice of subjects, like the daily lives of refugees and asylum seekers, experiences of leprosy in West Bengal, and immigration processes of Iranian friends is serious, unapologetic, and urgent. 
His passion for photography penetrates through his prints and digital library. Unsurprisingly, he has won a range of awards and has been invited to share his knowledge in Glasgow's workshops focused on basics of photography and studio lighting. 
Holger Mohaupt is a messenger of the grander truths of everyday life. His recent work, "The Corona Tapes," is a pandemic diary presenting moments from personal encounters. Observant and sensitive, he labels the swimmer, the garbage collector, and the dog food supplier as the heroes of the time.
Inspired to take a different approach and explore the world through the eyes of strangers, he trusts his instinct and gut to guide him through the journey. His photographs from the pandemic diary are a result of the happenstance encounters he lives daily.
Arianna Petrovan is drawn to the Scottish Dream, and it shines through in her work. Her compositions are still and silent, taking the viewers on a trip to the meditative and therapeutic beauty in nature. The lush green fields, the clouds merged with the deserted land at the horizon, the slice of paradise shining under afternoon light and a couple exchanging their vows of love is ecstatic and beautiful—whatever commercial medium she might work in, Petrovan elevates it. Arianna's photography is an album of beauty speaking volumes of Glasgow's past and present.
Scottish art at its finest
We've tried to focus on a true variety of Glasgow fine art photographers, from those with a more documentary bent to ones who revel in the more abstract and unexpected, but all of them share a drive to go beyond the literal content of the photograph. The work expresses a vision, emotion, or thought—an intention, whatever it is—and that gives it a gravity and a beauty that's far beyond the everyday.

Get together somewhere better
Book thousands of unique spaces directly from local hosts.
Explore Spaces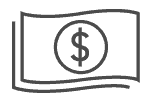 Share your space and start earning
Join thousands of hosts renting their space for meetings, events, and photo shoots.
List Your Space