The 10 Best Food Photographers in Liverpool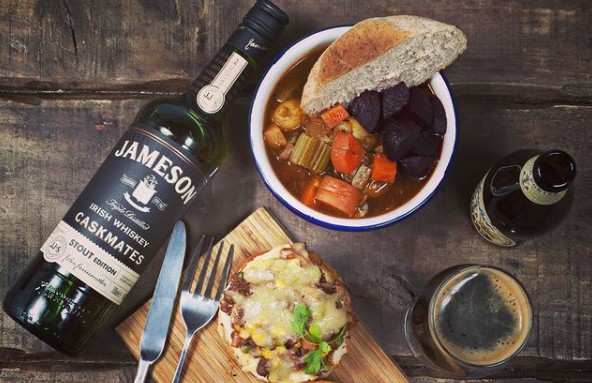 Liverpool food photographers are some of the best we've seen. They have perspectives, styles, and visions that are diverse yet creative and enjoyable to most people. It was honestly hard curating this list of food photographers because there's so much talent in this town! But without further ado, here are the top 10 Liverpool food photographers of 2021 to work with.
The work of Antonio Franco is recognized by us and by Architectural Digest, The Guardian, and several other major publications for its quality. Antonio is constantly in demand with national and local brands for images that display rich contrast and dynamic hero angular perspectives. His work reveals the prime viewing perspectives of a dish emphasized through composition. Antonio's style has a contemporary mood that mimics the lighting you'd expect from fine indoor dining. And the mineral, wood, and porcelain background textures add to the viewing experience, further heightening our interest and appetites.
Patricia Niland is a Liverpool food photographer that also covers the commercial side of the genre. That means she provides not only culinary but product and interior images for discerning clients. Her two decades of experience in the hypercompetitive creative environment of London, as well as her years before loving photography, have elevated Patricia's photography to astounding heights. Her complementary yet non-distracting backgrounds and minimalist presentations give her work a still life quality we enjoy seeing in the food world. And if you prefer studio beverage photography using infinity backgrounds and ideal lighting, then you're going to love her portfolio.
As a specialist product and Liverpool food photographer, Carys is a pro at showcasing fine dishes from completion to presentation. We love seeing how she documents how ingredients come together from the chef's perspective. Carys loves showcasing the human perspective and artistry that's often forgotten in the enjoyment of a particular meal. Yet, the final dishes she presents are just as enjoyable to view, thanks to her careful attention to detail within the frame. Backgrounds are artfully blurred or included, with not a single element unintentionally added. Carys's love for vibrant colors and moody shadows elevates her work to a celebration of the senses for viewers.
The careful, realistic, yet still artisan presentation that Olivia Carmichael offers is a delightful departure from the shadow-rich style often favored by Liverpool food photographers. She enjoys a presentation with well-recovered extremes, providing a viewing experience closer to how our eyes see the world. Olivia relies on her superior composition skills to highlight savory textures, lines, and intimate perspectives that heighten each dish's emotional and sensory qualities. Olivia's macro views make her work positively captivating and extremely difficult to resist.
Spending as much time in front of savory dishes as they do, food bloggers are often highly talented food photographers, as Ailsa of Foodie Guide UK demonstrates. As a native Liverpudlian, she's the woman to talk to if you're wondering where the best dishes are in this cosmopolitan city. And suppose you're looking for a visual preview of a particular tidbit. In that case, her food photography will whet your appetite with vibrant presentations of color that take on an almost celebratory style. Ailsa also expertly includes the venue to contribute to the food story without distracting from the dish.
6. Aimee Snapsfood
As a food stylist and Liverpool food photographer, Aimee is a master of working from both camera sides. She can not only ensure that food is arranged in artful, captivating ways but then immortalize each presentation using photography before it's lost to the diners' enjoyment. Where most photographers go dark, Aimee prefers light. She brings in bright highlights that add a vibrant natural light mood to her photoshoots. Sunshine from a nearby window and summer days with biscuits are the chipper mood she offers, perfect for the desserts she often presents to us.
Lee-ann Snymn offers two drastically different perspectives from the majority of Liverpool food photographers! She prefers overhead spread presentations, which can look chaotic and are certainly challenging to pull off for starters. But Lee-ann's spreads are artistic thanks to her attention to eye for lines, colors, and how dishes naturally appear. She's also focused on vegan and plant-based cooking, a culinary tradition rich in textures and colors. She, therefore, focuses on showcasing just how impressive vegetable-based dishes can be beyond the salads and soups most people think of when it comes to plant-based eating. And her taste for pastel and white color schemes adds a contemporary touch to an already vibrant palette.
Atanas Paskalev is one of the most diverse photographers we've come across in Liverpool. His interests and portfolio allow us to explore and appreciate his love for a variety of subjects. Atanas expertly crafts food, event, wedding, and aerial drone images as well. His food photography uses not only food portraits but often includes the venue for Liverpool fine dining establishments. Antonio also prefers using more diverse styles than most food photographers, embracing both shadows and strongly lit styles, whichever best suits the collaboration's needs.
Samantha Brown's food photography is yet another delightful departure from what's typically offered by other culinary creators. We love her still-life food presentations that use contemporary backgrounds but classical presentations that are truly worthy of being called fine art. Samantha also uses more traditional presentations, especially when she wishes to include aspects of the venue. But overall, her work has a focused, portrait-like style that excludes distractions in favor of the sensory elements of one particular dish or spread.
10. Edita of Studio Jay
Edita of Studio Jay is another still-life-inspired Liverpool food photographer. Her food (and product) images eschew crowded presentations that can often feel unfocused and overwhelming. She instead presents dishes in ways that let us appreciate the form, color, textures, and sensory suggestions like the smell, temperature, and taste. Edita's tonality is distinctly earth-toned as well, giving her entire portfolio a flow and focus that's the sign of a mature artist who knows how she wants to present her vision of the world! If you're looking for an artist that adds something of herself to your food collaboration, Edita is one of our favorites.

Get together somewhere better
Book thousands of unique spaces directly from local hosts.
Explore Spaces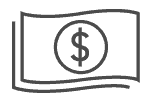 Share your space and start earning
Join thousands of hosts renting their space for meetings, events, and photo shoots.
List Your Space