The 10 Best Landscape Photographers in Glasgow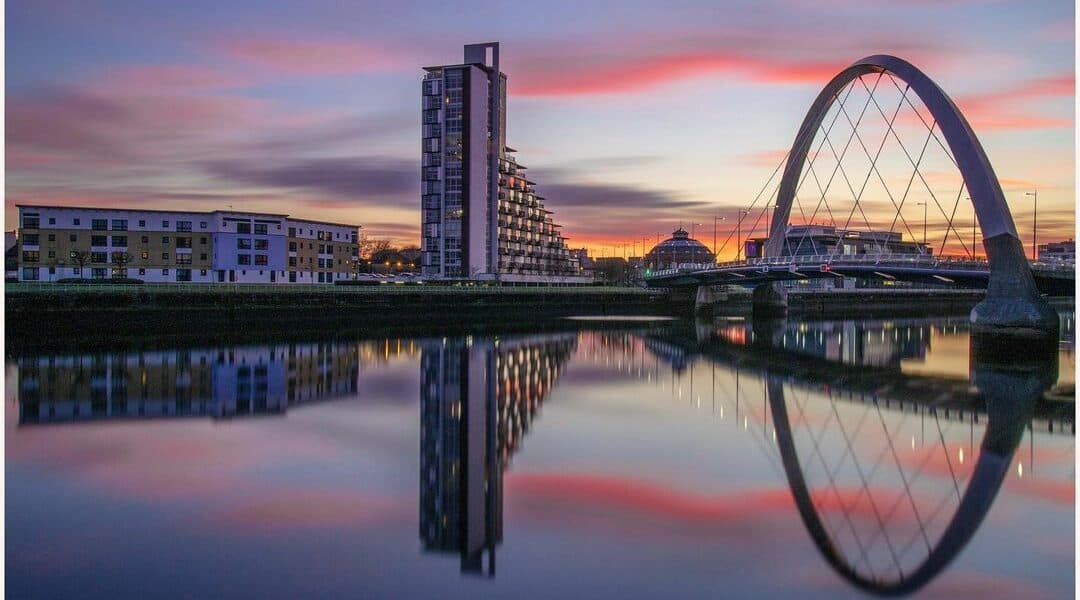 The world's friendliest city, Glasgow, is just as famed for its architecture, stunning vistas near the river Clyde, and the Lowlands of the famed Scottish landscape. Its lovely landscapes are a privilege Glaswegians enjoy, and the muse Glaswegian photographers seek out. Here are our picks for the 10 best Glasgow landscape photographers, whose pictures have made us fall in love with the scenery they've immortalized.
Bridges, piers, hillocks, waterways, brooks and lakes are together Kevin Rodgers' muses. Rodgers, with an eye for composition, silhouette, and the delightful forms that come together in nature, stands at the edge of waterways to bring us these beautiful pictures.
His other muse is cityscapes, where he finds beauty in everyday urban scenes and creates calming captures in a chaotic city. His work truly captures the endearing spirit of the Scottish coastal city, making him one of the most sought-after Glasgow landscape photographers.
In the midst of softly lit, beautiful landscapes, we encounter a friendly, woolly cow—courtesy Colleen Kilroy—a self proclaimed amateur Scottish photographer, though we feel she is anything but. Kilroy's stunning photographs really bring out the colors of a landscape.
She even manages to bring a rainbow of colors together without making a common oversaturation mistake that many people do with HDR photography. Her lens finds diverse subjects and landscapes, and her work is a delight to discover. 
Claire Millar has a flair for architecture. The stunning Glaswegian cityscapes find no better documentation than through her lens. Not only does she find beautiful natural scenes, she also plays with black and white, and portrait orientations for some of the pictures she takes, with surprisingly impressive results.
She plays with close ups and distance, light and dark, and changed orientations very interestingly. We end up with artistically composed urban architectural landscapes in black and white and soft colors, and we love them.
Sharp ancient spires tower over urban silhouettes, or sometimes an expanse of brick and sloped roofs characterizing the city—a reminder of Glasgow's historic architecture in Melissa Rynn's incredible captures. Not only does she delight in the rich reds, warm olives, and soft greens of the rolling hills, but she also captures the animals that leisurely occupy said landscapes.
Sometimes it's a wooly cow, sometimes, a seal, sometimes a few sheep, or a majestic reindeer. And it is exactly these details that make an otherwise ethereal looking landscape, down to the earth—something that Rynn excels in, making her one of the best Glasgow landscape photographers out there today.
Hudson Martins's photos are, simply put, out of this world. He has a talent for creating sprawling cinematic landscapes, and even sometimes places a human in the midst, just to give his viewers a sense of the scale. But here's where he really plays with his viewers—in his post production of the pictures, imparting to them a film-like quality that makes them belong in some big-budget cinematic drama.
The guessing game later—figuring out which landmark is from which part of Glasgow—makes his photo that much more engaging. When you come to know of his background as the head of FX in a prominent studio, his pictures and style begin to make more sense. We won't be surprised if he gets a call from the likes of Christopher Nolan for his photography one day.
For someone who humbly calls himself an occasional snapper, Raymond Carruthers captures the mystical Scottish landscape with enviable skill. The gleaming rooftops of industrial Glasgow aside, the moors and lochs in the countryside are his next popular subject.
His pictures have a textured minimalism and stillness that speak of mystery, with sometimes the eaves of a cottage barely visible beyond the foliage. Other natural and manmade features, even boats, stand in still isolated majesty in his photographs. We suppose the stillness and peace is a beautiful contrast to the chaos of the NHS Carruthers encounters during the day. Either way, we count ourselves lucky to encounter his hauntingly beautiful snaps.
Kathi Kamleitner's pictures are a refreshing contrast to the typical imagery expected of landscape photographers. Her pictures fall closer to the travel zone, and we are greeted often with Kamleitner's smiling selfies in front of stunning landscapes, the kind of destinations that make us want to pack our bags and borrow a DSLR.
There's no doubt why she's one of the top 100 women in tourism, as she gathers her experiences as a travel writer and channels it into her blog. Her captures of the landscape are even more special because in her case, they're the memories of unforgettable trips. 
At one point we do feel like questioning how someone as talented as Kerry McLaughlan considers themselves an amateur. McLaughlan embraces the richness of colors in her photography. The vibrant greens, rich yellows and gorgeous shades of natural earthy tones are both soothing and uplifting.
McLaughlan's celebration of natural beauty is clear in the way she frames and colors her pictures—a party we're more than happy to join. That's something that makes her one of the best Glasgow landscape photographers working today.
Chiera McLaughlin's photographs have a sombre, evening richness to their color, that makes the contrast of light and texture stand out. McLaughlin's pictures make careful use of scale, texture, and detail, adding a subtle richness to her photography.
We love the images where she progresses from close ups to distant horizons in a dramatic contrast. In addition, her features of animals ranges well between closeups to distant shots, an interesting juxtaposition in her body of work. Her pictures definitely capture the raw beauty of the Scottish highlands.
Ian Dick makes the most wonderful use of drone photography in his stunning landscape shots. You'll find shots at all angles to the horizon, from the ground-level to those towering above, but we're most affected by his top-down shots.
What is just as interesting is his focus on symmetry in all his photographs—be it reflection, shadows, water, or just multiple elements of the same component—Ian seems uniquely skilled in finding that symmetry in the frame that the rest of the composition grows around. It's an interesting visual signature for a great landscape photographer.
One city, many landscapes
When it comes to photographing in and around a city, it can be easy to get trapped in capturing the same monument, such as the Clyde Arc, over and over again. What felt interesting was to see these monuments differently in the eyes of each of these photographers. And then seeing them apply their personal frame of view to the rest of the city and its surrounding landscapes.
Glasgow rightfully boasts of some of the best landscape photographers in the field. Though many insist on calling themselves amateurs, we respectfully beg to differ. Scotland's one of the most beautiful places on the planet, and these amazing creatives are perfectly suited to sharing it with the rest of the world.

Get together somewhere better
Book thousands of unique spaces directly from local hosts.
Explore Spaces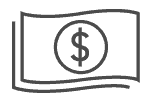 Share your space and start earning
Join thousands of hosts renting their space for meetings, events, and photo shoots.
List Your Space