The 12 Most Instagrammable Places in London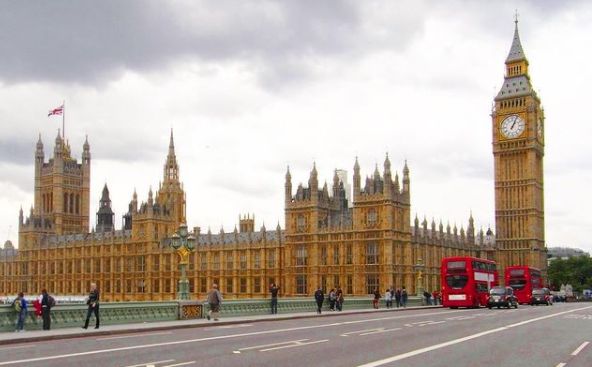 London is home to so many beautiful spots to take pictures and share memories! We love the timeless classics, like shots of the Queen's Guard and red telephone boxes, but also the one-of-a-kind, creative photos you can capture in Camden Market or Harrods. Here is a list of the 12 most Instagrammable places in London you can't miss while in the city.
Head to the Palace of Westminster to get three of the most instagrammable places in London, all in one central location. The Palace itself houses the U.K. Parliament, but it's also home to a London favorite — Big Ben! Did you know "Big Ben" doesn't actually refer to the clock tower? It's actually the heaviest bell in Westminster Palace's famous Elizabeth Tower clock! To get a picture of two icons in one, walk to the nearby red telephone booth and snap your pic next to the booth with Elizabeth Tower and Big Ben in the background.
While you're in the area, there are sure to be at least a few double-decker buses around- — maybe you can even get a photo with all three icons together: Big Ben, double-decker buses, and a red telephone booth!
One of the best ways to see London is from above! Hop on to the London Eye observation wheel (it looks like a giant Ferris wheel) for a 30-minute, 360-degree view of the city. You can book a private pod or a pub pod that includes 2 drinks per person plus a souvenir gin cup! At 135 meters above the streets of London, you're sure to snap some great shots.
3. Striking architecture: Tower Bridge
No trip to London would be complete without at least a few photos of, from, and even inside Tower Bridge. You can take pictures of the bridge for free, but if you'd like to visit inside the North and South Tower, walk across the West Walkway's glass floor, learn about the bridge's history, and see the Victorian Engine rooms. But first, book a ticket online!
This Instagrammable spot is a bit further away, but it's well worth the trip. Windsor Castle is the oldest and largest occupied castle globally and is where The Queen of England spends many of her weekends. Take as many pictures as you like outside the castle, but no photos are allowed inside the castle or St. George's Chapel.
The large bearskin hats, the bright red tunic uniforms, and utmost discipline (you won't see these guys cracking a smile) make the Queen's guards great subjects for your Insta posts. There are three instagrammable places in London to see the guards and watch the Changing of the Guard ceremony: Buckingham Palace, St. James's Palace, and Windsor Castle (about an hour's drive from the heart of the city).
Make a run for it! Grab onto the trolley at Platform 9 ¾ at King's Cross, and maybe it'll transport you into the wizarding world! King's Cross is a must on the list of instagrammable places in London for Harry Potter lovers — offering a Harry Potter Shop as well as a fun photo op on the platform.
Piccadilly Circus is a tourist attraction in its own right, but it's also surrounded by tons of other fun tourist attractions, shops, restaurants, clubs, and pubs! The area is a great place to explore when the sun goes down, as the bright advertising screens light up the area — including a 783 square metre 4K screen! Take a picture in front of the lights and post it to your story with a fun fact, like the fact that Piccadilly Lights have only been turned off during World War II, for Winston Churchill's funeral in 1965 and Princess Diana's funeral in 1997.
8. A walk in the park: Hyde Park
When the weather is nice, Hyde Park is one of our favorite Instagrammable places in London! In the 350-acre park, there are tons of great photo opportunities. Admire the views and snap a few pics from a waterside cafe, join a rally at the historic Speaker's Corner, or take time to smell the roses in the rose garden. The grand pergola in the rose garden, in particular, offers a beautiful setting for photos.
London's West End is home to some of the world's most famous theatres. The area is known as Theatreland, and it boasts 39 theatres, with the oldest being the Theatre Royal which opened in 1663. Take a picture in front of the Theatre Royal or snap a selfie with a sign for the longest-running musical in the area — Les Miserables (on stage since 1985!). Once you've taken a few pics, buy tickets for a show to appreciate all Theatreland has to offer.
10. Collector's curiosities: Camden Market
Of all the Instagrammable places in London, Camden Market is the go-to place for creatives and food lovers! Explore the 1,000+ area businesses to buy gorgeous handmade jewelry, eat delicious treats, and enjoy the area's history. The market is open every day, but on Christmas day, so you can take beautiful pictures here almost any day of the year!
11. A shopper's paradise: Harrods
Harrod's isn't just your average department store — it oozes luxury, and you can buy just about anything here (although they shut down their pet shop a few years ago, so you can no longer order a pet elephant or camel during your visit). One of our favorite Instagram ideas is taking pictures wearing hats. They have an amazing selection of hats to try on before deciding on the perfect one to buy for your next event or afternoon tea date!
This gorgeous wine bar has been open for over 130 years and offers ample opportunities for fun, classy photos. Gordon's boasts a vaulted candlelit cellar and old oak barrels filled with sherries and port. The walls are covered by old photographs, newspaper clippings of historical events so you can revel in the history around you while you drink wine and munch on some delicious snacks!

Get together somewhere better
Book thousands of unique spaces directly from local hosts.
Explore Spaces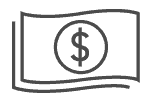 Share your space and start earning
Join thousands of hosts renting their space for meetings, events, and photo shoots.
List Your Space