The 12 Best Portrait Photographers in London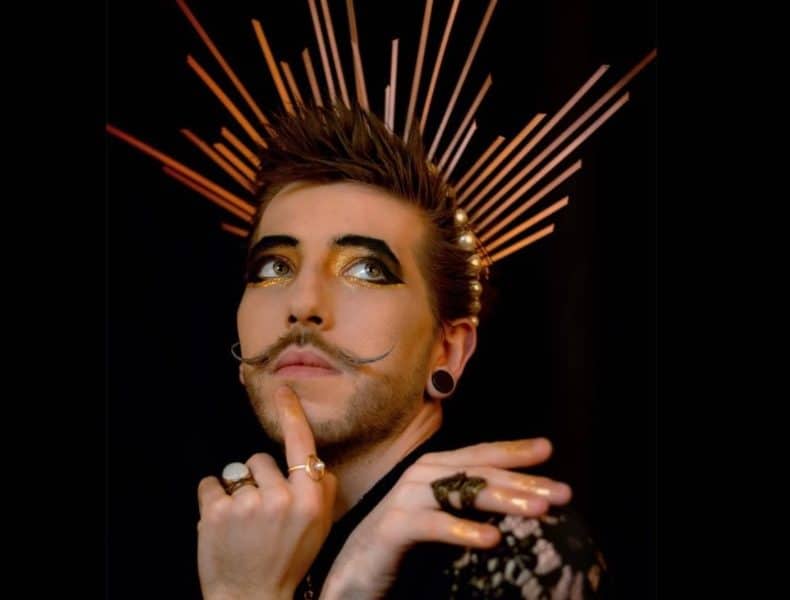 Portrait photography seems deceptively simple. And yet, the nuances of portraiture, the expression, the method and context of capture, and the subtle unveiling of personality marks every person photographed. It also sets the photographer apart. The city of London is a melting pot of stories and personalities for those who choose to click the shutter. Let's take a look at our favorite London portrait photographers who set out to thoughtfully capture the people of this metropolis in the intimate frame of a portrait.
And if you're looking for a place to shoot in London, consider Peerspace your not-so-secret weapon. As the largest online marketplace for peer-to-peer rental venues, including photo studios, you can hire a dream location that comes equipped with the amenities you need for as many hours as you like. In fact, you can also utilize the Concierge service to source and deliver any extras, like equipment and furnishings. Now, let's get back to exploring our favorite London portrait photographers!
Daniela Nagy's Instagram account reveals a surprise to those who come upon it. While not obvious at first glance, interspersed among her wedding and personal photographs are some hidden theatrical gems that make you reconsider all her portraits again. In the classic style of a visual artist, Daniela often opts not to explain the context in her captions, leaving it to the viewer to gather what they will from them. Be it a costume for the theatre or just for a fun photo session, the guessing game alone makes visitors want to play at reading between the pixels.
Ehimetalor Unuabona is a fearless photographer documenting revolution, as he takes searing portraits of men and women in action with great sensitivity. In fact, he sees history being made, and the fierce faces of those marching to make it. His erudite skill is in capturing moments and portraits amidst the chaos, as well as paying homage to the sheer courage of his subjects. That's what sets this creative apart from the many other portrait photographers in London.
Sean Tucker's portraits are direct and compelling. So much so that he focuses on the person and persona, arresting your attention completely. Encountering people from a different culture makes it easy to exoticize. Sean's spectacular series of portraits from the Himba community of Africa do the opposite — they bring you face to face with the individuals to let their persona show: some curious, others awkward, and still others self-assured and comfortable. Sean accomplishes a difficult feat: He gives us a glimpse of just how multifaceted a person can be away from the trappings. Just when you think you see them, he makes you think again.
Victoria Rowe specializes in commemorating some of the most precious moments of your life, such as motherhood, infancy, and childhood. Her portraits of expecting mothers and infants are angelic and artistically staged. They're ideal for sentiments in a single frame, to be cherished, shared, and revived as time passes. Her photographs of young children on the other hand have a spontaneity that can only be associated with play. Their comfort, natural vivacity, and the mischief of childhood shine through in her portraits with adorable charm. And it's a rare photographer who captures both kinds with dexterity.
Radek Dranikowski promises you relaxed portraiture. What you see in the frame is just how you are, and that shines through in his vast array of portraits. No matter how dramatic, staged, or spontaneous, Radek captures people as they are and want to be seen. In fact, in his own words: "My photographic style is a mix of photo-journalism and contemporary portraiture. It's relaxed, natural with creative touch."
Part of his artistry lies in how he balances his backgrounds and his subject. Sometimes it is a bold splash of color, a texture, sometimes an urban backdrop. Other times, all he does is capture people in their daily lives and natural habitats. What is evident about this portrait photographer from London is his ability to help his subjects be completely, comfortably themselves, all while he celebrates them at their personal best.
Ravi Arachchi occupies a glamorous niche in the photographer's world since he focuses on runway fashion. Outrageous fashion, bold makeup, stunning design sense, and striking visuals are a hallmark of the people Ravi's studio captures. In fact, you'll find some prominent names dotting his account. When you assume they're just "fashion photographs," look again.
Ravi creates portraits off the runway such that you see the model first, and their clothes later. His off-the-runway pictures showcase individuals with fashion just as edgy—but the manner of photography leaves you guessing how, when, and where they were shot. This London portrait photographer truly succeeds in putting the people over the clothes, a rare thing in the fashion world.
Lincoln Gore's portraits belong in a music video and his style is a visual homage to hip hop. This London portrait photographer seems to work beautifully with people of color, making them shine and stand out wonderfully. The resulting portraits are a party to look at. He incorporates elements of subcultures, street, and a celebration of Black fashion. It's not just the people, but also the hyper-zoom into the details of his shots that grab attention. Motifs, textures, and elements jump out as he layers each post, first with the portrait, and then focusing on details that bring it alive.
In Lincoln's own words: "I believe portraits are not just stamps of a moment in time but are traces of us that live forever. My aim is to capture my subjects in a manner that connects the audience to the portrait." His is certainly a style that works for us.
Laura BC's work is an artistic treat. In our favorite photos, the subject is she herself. A stunning array of self-portraits that encompass a wide range of styles, compositions, and artistic treatment, she presents a diverse body of work where no two portraits are truly alike, and all of them are unapologetically her.
She brings feeling and emotion to the fore like no other, all while photographing herself. We're not sure why self-portraits aren't a more common practice, but Laura BC makes a powerful case for why they're a worthwhile endeavor. This London portrait photographer is a true artist. While she shares her many facets with us one picture at a time, her captions are just as giving—useful tips and technical tidbits to achieve a certain quality in your pictures, too.
Ashley Meerloo's portraits promise drama. Heavy stylization, sharp contrast, detailing, and composition make all of his photographs striking to see. His color portraits on the other hand are contrastingly gentle. And what makes his work interesting is the sheer variety of portraits around a handful of subjects, as well as the impact that a change in treatment can create. Ashley plays with everything possible that can be showcased, and his portraits reveal that dynamic eye distinctly. He is also a renowned lifestyle coach who shares his business expertise with others.
Silvie Taylor's portraits radiate love and warmth. Colored in sepia tones and designed to bring out nostalgia, she captures love and relationships in all forms. In fact, her style invokes a moving respect and intimacy. There is a deeply satisfying acceptance in the couple's photographs that characterize her work. Her solo portraits carry a sense of special freedom, and all of her portraits make a lovely use of natural light and landscapes to paint a love story.
Sean Whitty considers himself a lifestyle photographer, and his feed shows off rich, stylish portraits that help his models look better than their best. He seems to be ideal for branded spaces, with a focus on models of color. Stylized shoots, combined with bold colors and textures are his forte, as well as focus on details—be it a family portrait or close-ups with makeup. His ability to make his subjects look positively regal and empowered is a much-needed representation in a world that insists on boxing up styles and people of color.
We love the many faces of London
It is clear from this incredible list that the world of portrait photography is as diverse and vibrant as we choose to make it. Ultimately, a lot rests on the photographer, as someone who knows the impression he needs to create on his viewers with a single photograph.
There is nothing straightforward about a portrait — respect, intention, storytelling, style, and skill all come into play to compose a compelling picture. The vibrant city of London is home to many whose stories are bound to capture your attention and make quite an impression. All in the capable eyes and lens of a great London portrait photographer.
Aside from raw talent, London portrait photographers need inspiring places to shoot. Be sure to check out Peerspace to hire professional studios, incredible lofts, scenic rooftops, photogenic flats, and any place else to bring your vision to fruition.


Get together somewhere better
Book thousands of unique spaces directly from local hosts.
Explore Spaces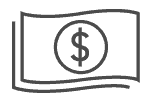 Share your space and start earning
Join thousands of hosts renting their space for meetings, events, and photo shoots.
List Your Space