The 12 Best Wedding Photographers in Glasgow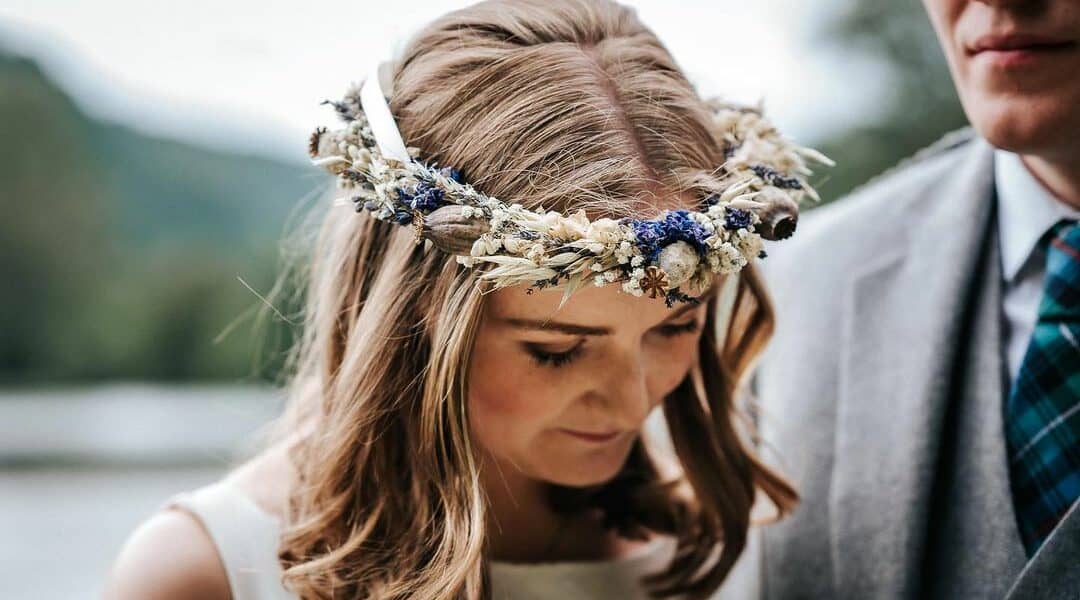 One of the most treasured sets of photographs anyone can take in their life is typically their wedding pictures. They're the first of a set of images that get framed into building your new home together. Beautiful, diverse Glasgow is already a stunning backdrop in itself, a dream for photographers to work with. Today, we're looking at a special breed among them—ultra-talented Glasgow wedding photographers—people who can turn the city into the perfect backdrop for an engaged couple's perfect day.


Dougi McMillan brings a rich portrait-like quality to his wedding day captures. Whether it's a rosy bride blushing, a couple leaning forward, or the happiness of a wedding party, McMillan does a wonderful job of zooming in and focusing on what's important—the joy the couple shares, as well as their families celebrating. He spares no attention to detail, be it the plaids, the flowers, the rings or the settings. Your weddings are memorable and he will help you immortalize them.
Aryan Dariush loves creating visually stunning content wherever he goes. His penchant for emotions and drama is no joke. That's particularly true when you consider his Hepburn-esque compositions or his incredible framing, such as that shot where he caught the groom in a car's rear-view mirror.
Dariush comes as a package deal—both photography and videography—which, given his enviable skill, we're sure you'll love what he'll do and even love the hassle it saves you. And we're clear about this: Dariush is an incredible pick among Glasgow wedding photographers if looking for your story to be told with style and emotion.
"Love, emotions, people, moments, story—this is my way", says Paul Budzinski, our next pick among the best Glasgow wedding photographers. What's wonderful is how effortlessly Budzinski creates context. He finds something memorable or unique about the wedding settings and incorporates them into his visual storytelling.
As he fondly recalls, we're glad he listened to his wife and made his incredible website, for it is very revealing in his desire to celebrate the love between two people.
Radek Makar is very clearly justified in calling himself "Photomagician." He brings a very otherworldly ethereal quality to his wedding photographs. And yes, he's right in doing so, especially when commemorating moments so magical as the sealing of a lifetime's promise of love.
His captures include stationing his people against a dramatic background, the hillocks, the cliffs and crashing waves of the Scottish countryside. Hidden among his pictures are also some very artistic shots, ones that toe the line into more impressionistic fine art. It's clear that your wedding pictures with him will be a creative highlight.
We felt it to be so very fitting for this couple to take the range of photographs they do. Be prepared to be flooded with family-friendly wholesomeness. Their agency, Forever Timeless, clicks photographs of some of the most timeless moments in a person's life.
The wedding pictures they click are full of wholesome joy, and thrown in there are some rare gems of near-fairytale like shots that we're sure the lucky couple will treasure. Paul and Dannii Greenshields achieve this with a careful attention to detail, while ensuring you're relaxed on your big day, making them some of the best Glasgow wedding photographers in the game.
Ross Alexander is one Glaswegian photographer we're sure people would be very glad to hire. His penchant for taking his photographs at the right moment is a real treat on a bustling wedding day. Alexander succeeds in finding something absolutely dramatic in your wedding scenes, and he's down to help couples create them as well. The diversity in his style, alternating from black-and-white to color, from portraiture to spontaneous captures, is sure to put him in the ranks of one of the best Glasgow wedding photographers in the trade.
Somehow, the more we explore, the more we're sure you'll fall in love not just with Karen Julia's pictures but the city of Glasgow as well. Julia's pictures are so diverse, her skill is evident. Her pictures either make use of spontaneous moments, or are experimenting with a technique, like the bokeh of grass or playing with proximity, or she's picking some incredible backdrops across the city that would make you want to get up and explore. There's a lot to unpack in her photography. But as they say to a new bride, trust your photographer and go with the flow.
Sarah Craig is the person behind the lens at Fotomaki, a studio that focuses on couples, weddings, and families in Glasgow. Her work encompasses colorful, rich, and spontaneously lively photographs that don't have the stiffness of a staged scene. Did we mention colorful? Her approach is hands-on and organized, and clearly, her stories of the shoot experiences are equal parts meticulous and memorable.
Martin McLellan considers his style to be relaxed, documentary style photography. Though based in Scotland, he's ready to travel worldwide, and that clearly is reflected in his photography. His captures of stunning landscapes, sepia-toned special moments, beautiful architecture, and gorgeous coloring make for a truly memorable wedding album. Clearly there's nothing very staged in his pictures, with the sweet spontaneity in them. McLellan makes the prospect of a destination wedding sound like a very good idea with his skills.
David Grant Simpson promises natural, creative, and unique photography. That's evident given how he makes the best use of the spaces and scenes he is in, to create memorable photographs. Whether it is the wind whipping the bride's hair as she breaks into delighted laughter, or a hilarious wedding feast toast, a punk couple racing down the streets of Glasgow in their wedding finery, or a bride showing off her mehndi, Simpson makes the most of the weddings he documents.
After all, yes, sometimes the weather is cold enough for the bride to want a leather jacket. So why not? If you're the type to go with the flow, Simpson will go right along with you.
Lauren Stirling is another believer in capturing all things natural. Yes, we do know that weddings are mostly centered around the couple, but we admire a skillful photographer who makes way for the wedding guests and the hilarity in the ceremony to shine just as wonderfully!
Whether it is an Indian bride getting a back hug from her significant other, guests breaking into laughter at an informal all-jackets-off luncheon, or the Wellingtons that save the day when trudging across a soggy landscape, Stirling takes the moments that would usually make people hesitate, and turn them into something beautiful. While beautiful, weddings are just as stressful to pull off, and Stirling's skills make her one of the best Glasgow wedding photographers to work with.
Many people would want their wedding pictures to be "picture perfect" with symmetrical compositions, pristine settings, and ideal scenarios. However, Krissy and Ross Brownlee are two photographers who won't say no to a bit of spontaneity and instead, work well with it!
Be it a little flower girl bang in the middle of the bouquet throwing, or a slightly off-center position where the lucky couple have their moment, the Brownlees do a terrific job of working around them, making it fully seem part of the picture. We love the over-the-shoulder shot of the father walking his daughter down the aisle to a waiting groom!
Say "I Do" like a Glaswegian
The dilemma of whom to trust to capture your wedding's finest moments is a real one—one we hope won't give our new brides in the city sleepless nights. The best evidence of a photographer's capability is their style. This set of diverse Glasgow wedding photographers each have their personal strengths, making your ideal wedding day a treasure to capture.
So, if you're a bride-to-be, now would be a great time to ask yourself, what's my style? Because we're sure there's a photographer here who will perfectly complement it.



Get together somewhere better
Book thousands of unique spaces directly from local hosts.
Explore Spaces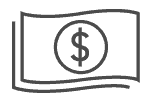 Share your space and start earning
Join thousands of hosts renting their space for meetings, events, and photo shoots.
List Your Space