The 10 Best Wedding Photographers in London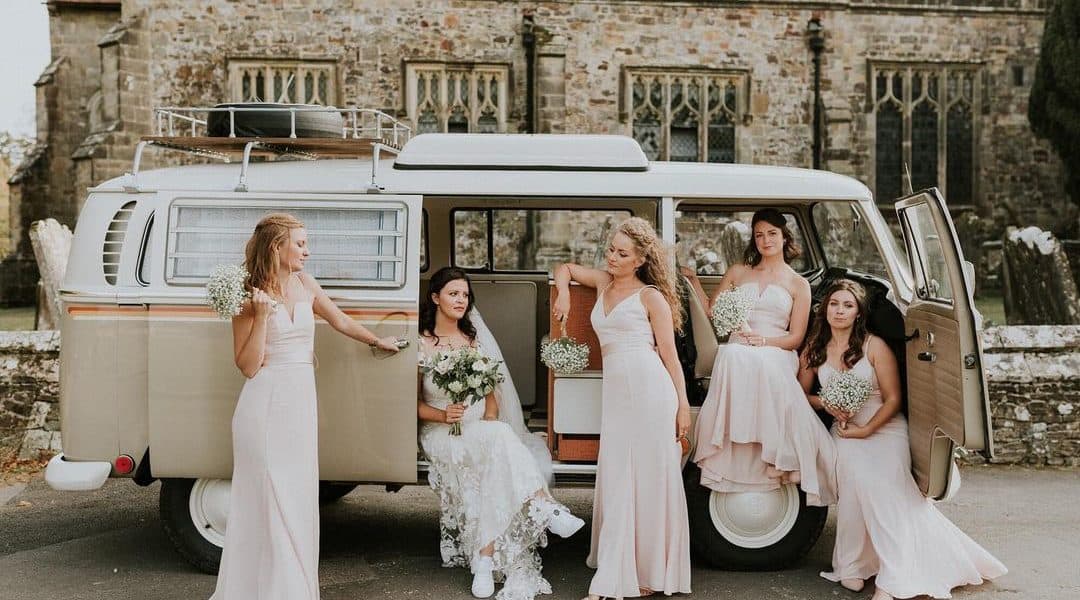 Searching for the best London wedding photographers to potentially capture your big day? We at Peerspace understand how huge this decision is! After all, a wedding day is not just monumental because two people in love decide to share their vows together. But you also get to revisit the day through your wedding photographs. It's a gentle reminder of the promises you make to each other.
And if these photographs are able to evoke the same emotion every time you look at them, it means the photographer has managed to do their job well. Here, we present the finest London wedding photographers who managed to capture our imagination with their extraordinary creativity.
Heather Sham's shoots are intimate, relaxed affairs where she gets to befriend the couple before capturing their most tender moments. She got her start in photography after a friend asked her to shoot her wedding. Though she had a law degree in hand, photography is what captured her heart. And we're happy it did!
Heather loves to catch a glorious sunset as a backdrop and often finds herself shooting at the beach, the local park, or even a backyard garden. Her incredible photos shot amidst nature will bewitch you, to say the least. She also does not shy away from taking lovely group shots of your family and friends having an unforgettable time at your wedding.
Luke Bell's forte lies in capturing fleeting moments in the lives of contemporary couples. In fact, he uses natural light and minimal props to make it all look completely effortless. Luke draws his inspiration from classic cinema, discerning photojournalism as well as modern art and design.
His evocative images bring out authentic emotions from everyone he captures — be it an emotional father putting his arm around his daughter while walking her down the aisle, or the groom shyly smiling as he looks at his bride in her wedding gown for the first time. Luke knows how to move people through his visual storytelling. 
Lyndsey Goddard's eye for details and incredible storytelling capabilities find superb representation in her work. She finds great pleasure in shooting the candid, spontaneous moments of the day's events and building them into a powerful narrative. For instance, the bride fixing her veil or the guests raising their wedding toasts are moments she highlights.
Lyndsey's easygoing, humorous approach makes guests trust her enough to lower their guard while she moves around with her lens. And the result? Stunning images perfectly reflecting the moods and mannerisms of everyone in the frame, ultimately becoming the couple's most cherished memories.
Oliver Holder's obsession with the camera started when he was just 10 years old, playing around with his grandmother's Minolta camera. Fun and laughter are two recurring themes in his images, which instantly strike us. He also allows his instincts to guide him as he blends in discreetly among the guests to capture happy couples enjoying their big day.
The merriment in the air is palpable from his fascinating images that make one want to dance the night away barefoot, without a care in the world. The deeply personal tone of his images help bring out the true inner self in his muses. In this pandemic era, among countless London wedding photographers, Oliver has also managed to beautifully capture quite a few micro-weddings, as couples have had to scale down their celebrations without wanting to scale down on the enjoyment. Here, Oliver and his graceful style fit right in.
Emma Jane Lewis lends an aura of romantic imagery to her wedding photos. She is quite the fashionista whose personal sense of style comes forth in her images. There is a distinct Met Gala vibe to her wedding photojournalism. Emma travels all over the world with her clients to find the perfect ambiance for her shots. Her closeups also reveal the pure unadulterated love between couples.
Emma's passionate involvement from the planning until the execution stage of the shoot makes her one of the most sought-after wedding photographers in London. Check out her website to view her many accolades, her stunning portfolio, and her glowing client testimonials.
Alexa Penberthy's love for travel is evident from the spectacular destination weddings she artistically captures. Be it on a mountain top, amid a desert, in the middle of a vineyard, or beside an icy glacier, she has done it all. She also brilliantly captures the moments that unfold throughout the day, from shooting at elegant venues to taking behind-the-scene images of the bride getting her makeup and hair done.
It's no surprise then that she's among the most talented wedding photographers in London. In fact, her love for storytelling leaves us awestruck.
Lily Sawyer is an avid planner and enjoys meticulously organizing all the nitty-gritty of the shoot. Through her lens, she manages to design profound memories for her clients—like the striking images of bright sunflower bouquets adding charm to her vivid compositions. Her terrific use of motion photography is quite rare for a wedding photographer. You can feel the cozy, inviting vibe of the affair and instantly wish to be at the venue. In addition to being a talented visual artist, she is a prolific writer who has authored an e-book on wedding photography and regularly writes for online publications.
She also gets a lot of love from the happy couples who hire her! Here is just one of her many cheery client reviews: "Friends had used Lily for their wedding and highly recommended her – we weren't disappointed. Lily was highly organised and kept everything moving on the day. We were pleased with the quality of the photographs and enjoyed having Lily around."
Adam Szczepanski's fondness for capturing breathtaking shots of the jubilant celebrations of Asian weddings make him one of our favorite London wedding photographers. Images of a coy bride showing off her henna-clad hands or the auspicious ritual of coconut-breaking in front of the wedding car reflect Adams' fascination with capturing everything he possibly can. Colors pop out of his vibrant frames and the negative spacing adds to the clarity of the images. And despite all intricate details being shot, we are left wanting only more.
Adam has shot hundreds of weddings since his first back in 2007. Looking through his portfolio, you can see why so many couples want him by their side on their big day!
Matt Parry has been described as an alternative wedding photographer in the photography circuit. Every frame he composes has an amazing sense of aesthetics as well as adventure. Matt also tries to inject a youthful mirth in the pictures so that they truly reflect the joy felt by his muses. His use of wall graffiti as backdrops and attention to the smallest of details are all testament to his creative genius.
In the Covid-19 era, Matt shot some micro-weddings in the most unique places like barns and manors, unused industrial warehouses, mansions and abbeys apart from the local churches and cathedrals. Nowadays, he continues his "no cheese" purely authentic style for weddings across the globe, of every size and shape.
Will and Celle Chamberlin are a married couple whose love for wedding photography can be easily gauged from the way they handle their shoots. As a couple who openly adore each other, they try to imbibe the same sense of joy, hope, and love in every wedding that they shoot. Their images of the newlyweds clearly show how besotted a couple are with one another. The Chamberlins catch each and every spontaneous moment as it unfolds as well the exquisite details like personal handwritten cards, customized vases, meticulous table décor, and more. The use of a warm color palette only adds to the charm.
The Snapper, aka Harmit Kambo, is a standout in the crowded field of London wedding photographers. He's your guy if you're a quirkster who isn't crazy about spending a huge portion of your wedding budget on the photographer. Though Harmit sets affordable rates, that does not make his photography less than anyone else's, however. In fact, we adore his retro, artistic style that looks like a Polaroid from a hipster wedding in the 1970s, but in all the best ways. We're wild about his style, and if any of this sounds neat to you, check him. We think you'll love him, too.
Peerspace + London wedding photographers = perfection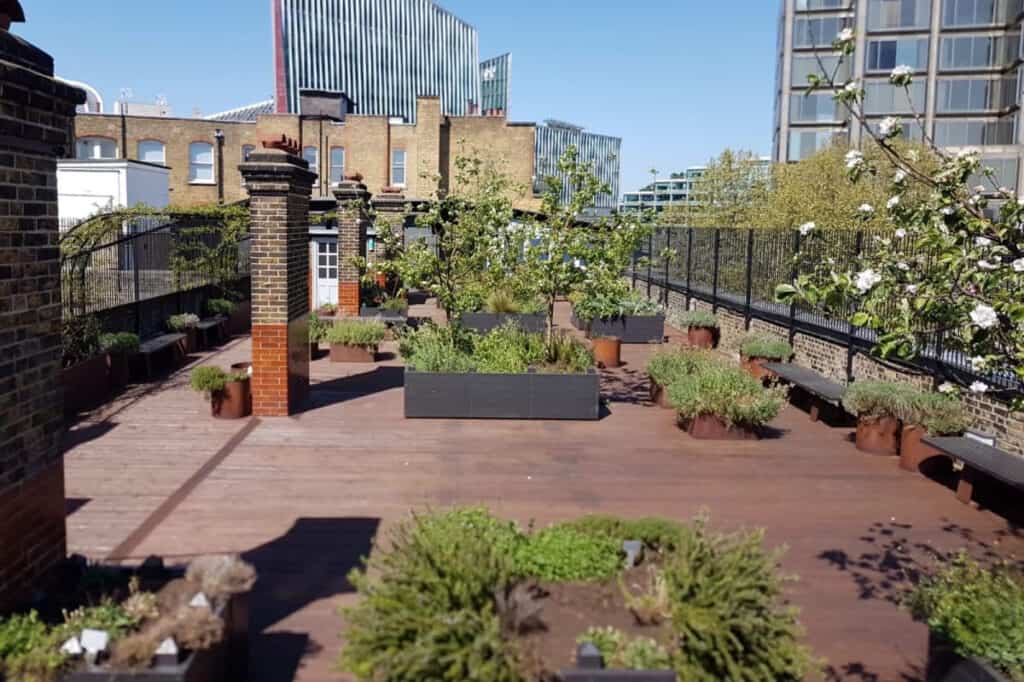 Your wedding day is probably the most unforgettable event for any individual, and documenting it perfectly to remember the love that was in the air is just not negotiable. These London wedding photographers not only put the lovers at ease but also remind them, through their magnificent pictures, why they chose to get married in the first place.



Get together somewhere better
Book thousands of unique spaces directly from local hosts.
Explore Spaces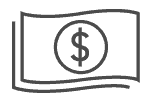 Share your space and start earning
Join thousands of hosts renting their space for meetings, events, and photo shoots.
List Your Space