The 10 Best Wedding Videographers in Glasgow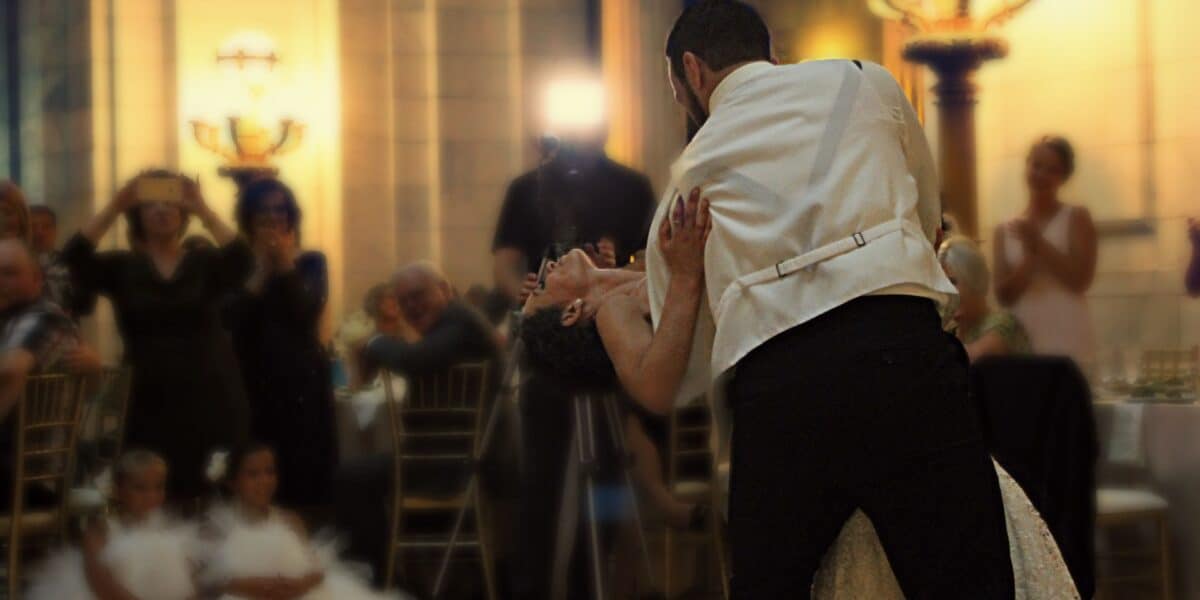 Wedding videography is quickly becoming an essential part of the modern wedding, a way to remember every detail of your big day for years to come. Some of the best videographers in the business have adapted to specializing in all things wedding, usually getting up at the break of dawn to follow the bride and groom through each and every moment. From early preparations, to tearful smiles at the alter, first bite of cake, and exuberant dancing at the reception, these noteworthy Glasgow wedding videographers will turn your special day into a movie fit for the theatres.
Olive & Thistle is a delightful wedding videography company in Glasgow, run by Canadian husband and wife team Gary and Amanda. Following a rewarding career in television and radio, the duo set out to form their own wedding videography enterprise, and have completed over 1500 projects together—from adverts for Coca-Cola to heartwarming videos for the local nursery!
This production outfit boasts a warm, rich, authentic feeling to all their videos, and an impeccable craftsmanship which makes each video look and feel like something out of a major blockbuster film. Each couple who hires Olive & Thistle are guaranteed a 30-second teaser clip two weeks after their wedding, with the final films delivered on delicately-engraved wooden USB sticks, a final touch of elegance and style.
Beautifully composed and stylistically edited, the works of Chris Kelly leave the watcher speechless. Kelly has an eye for the interesting and funny moments as well as the heart-warming ones, bringing them all together in one cohesive example of dynamic storytelling.
We especially love his artistic use of drone and slow-motion footage, which highlights the magic and romance of the day, showing how the day felt just as much as how it looked. It's clear that Kelly loves what he does, and that passion and enthusiasm makes him one of the best Glasgow wedding videographers out there.
The folks at Swift Productions describe themselves as being specialized in producing "stunningly beautiful cinematic wedding films," and they hit the mark every time. Attentive and professional, while remaining as discreet as possible, their films never feel obtrusive. We find ourselves drawn into the moment with big smiles, as though we ourselves were present for the wedding! Natural lighting, warm colors, and beautiful framing make each video feel like a masterpiece.
The talented videographers at TRMedia know exactly how to showcase your big day—from seeking out the shy smiles from the flower girl, to capturing the big reveal when the bride steps out of the limousine in her dress and veil. Each moment in their videos feels authentic, with a few carefully planned posed shots to highlight the magic of the day, like the bride gazing upon her dress.
In true Scottish fashion, we see the local culture shine through, such as the groom and bride slicing through the cake with a real sword! Cinematic and beautiful from start to finish, each video from TRMedia feels like a moment from Hollywood.
Ally Kearney launched Piece of Time media in 2010, after working in the Scottish film and television industry for some time. "I wanted to be hands on film-making," he says, "and constantly producing new work. What we love about weddings is getting to meet great people, go to amazing locations, and capture couples and guests at their absolute happiest."
Traveling all over Scotland, the videographers at Piece of Time media really do get to capture some of the most breath-taking sights, but none of that can hold a flame against the stunning beauty of the bride, of course! Kearney and his team have found a way to gracefully interpose the natural landscape with fun, happy, and tender moments of the day, telling a story from start to finish in the most gorgeous way possible.
Clients of Gryffe Wedding Films gush about them online, complimenting their unobtrusive working style, first-class service, and also their availability to step in at the last minute. We love the way they set up the exposition of the setting at the beginning of each film, often flying over stunning countryside with their drone, making us feel like we are flying.
Every detail from the wedding makes its way into the film, from the bride putting on her shoes, to hand-written signs directing guests to the ceremony, to the bride's puppy interrupting for some cuddles! There is nothing artificial about Gryffe Wedding Films—we feel the sincerity and the love bursting forth from each couple, illuminating the video with their happy emotions.
Utopia Films is run by two first-rate videographers, Elga and Ksenia. Both ladies have been invested in photography for a long time—Elga got her BA in Film and Media Studies, and worked as a camera operator and video editor, and Ksenia got her first video camera when she was 9. Together, they create stunning wedding videos which truly take the breath away.
Each video is filmed to cinematic perfection, feeling more like works of art than simple wedding videos. Each video comes to about 20-25 minutes in length, and are painstakingly edited over countless hours to reach peak quality, earning Utopia Films a solid spot as some of the best Glasgow wedding videographers.
Head to the website of Leven Films, and we're immediately greeted by the quote "I'm your density…I mean, your destiny." With such a solid Back to the Future reference on the main page, how could you possibly go wrong? John Paul Lusk is the head of Leven Films, a tireless videographer who strives for excellence each and every time.
His clients can't say enough good things about him online, as he highlights in every wedding all the fun, laughter, romance, joy, and tender moments from start to finish. We especially love the sprinkling of handheld shots which Lusk uses in his work, which give us the sense of being a fly on the wall ourselves. Unafraid to ditch the tripod from time to time, this gives Lusk's work a freedom and spontaneity we don't often see.
Alina and Stewart are the husband-and-wife team behind White Balloon Films, combining their skills in photography and business to form an unstoppable pair. "A wedding is a beautiful story," they say on their website, "and our films are bespoke, handcrafted, and emotive pieces of work that you will want to watch again and again."
With Alina's professional experience in film, they focus on cinematic elements like lighting, composition, and camera movement—with the added difficulty of an unpredictable filming environment! However, they pull it off flawlessly, and did we mention Alina sometimes even does it in heels? We won't even get started on the incredible moments they've captured, like a bride trotting down the beach on a white horse at Culzean Castle… if we start, we'll never finish!
Barry is a modern filmmaker who describes himself as the "Film Ninja," due to his ability to be totally discreet. "If you're looking for a modern alternative to the traditional wedding video," he says on his website, "then I might just be your man!" And it's true—Barry's films are tender and romantic without feeing cheesy, and every shot is captured with precision and modern elegance.
We love the little details he captures—from the grain of spiral staircase to texture of the groom's tie. Those little details are the things that fade in our memories over time, but clients of Barry will never have to worry about such problems! From the first preparations to the end of the night's dancing and everything in between, Barry captures it all with style and grace.
Video you'll look back on for decades to come
When choosing a videographer for your wedding, you want someone who will capture every moment, without finding themselves in the way of the ceremony. It's important to find someone who understands what you want, and who will bring out your personality and personal style, without sacrificing any quality.
Scotland is full of incredible filmmakers who make weddings their top priorities, and when considering any of these talented Glasgow wedding videographers, we're sure you'll find "the one"!



Get together somewhere better
Book thousands of unique spaces directly from local hosts.
Explore Spaces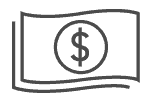 Share your space and start earning
Join thousands of hosts renting their space for meetings, events, and photo shoots.
List Your Space