The 10 Best Wedding Videographers in Melbourne
The now-ubiquitous wedding video is something that past generations can't help but envy, a great example of the technological benefits of the modern world. It's a live memory, and when done well, it helps viewers revisit and re-experience a very special, once-in-a-lifetime, powerfully emotional event in a way that can't be replicated by other forms of media. The pool of excellent Melbourne wedding videographers can make that happen. Here are the best among them.


One of the few all-female wedding videography teams in Melbourne, Annette Burgess and Daniella Horiner like a more documentary style of cinematography for its more natural and candid results. Their clips have an undeniably in-the-moment flow that captures and shows genuine joy and emotion. No newcomers to the industry, with 700-plus weddings shot in a decade (the math is easy—that's more events than there are weekends a year!), a wedding's in great hands with this team.


Melbourne's Be Here Be Now wedding photography and video service takes a more undirected, free-flowing approach. Shani Vetter is the video part of the equation (her husband, Christian, takes the pictures). Capturing raw footage is one thing; editing all that, to create not only a video record of the event but one bringing back all the powerful emotions of the moment, is where Vetter shows incredible skill.
She really pays attention to the details, including the music. "Music can 100% add to how a film can make you feel," she explains, "and one of my favourite things is to source a piece that will stir the same emotions in you that you felt on your wedding day."


Although relatively new to the industry compared to many other Melbourne wedding videographers we've seen, we immediately took note of Braden Young's skill, very much apparent through his growing portfolio. These are very well-crafted productions. It helps that he really likes what he does. "I only got interested in doing wedding videos after I saw my own wedding video," Young shares. "I loved the feeling of reliving that day again, and I want you to experience that."
With his business, Creative Edge Films, and background in sports and events media, Damon Jackman wasn't expecting to add weddings to his menu of videography services. Until he covered his brother's wedding. "I loved it so much," says Jackman, "that I relish the opportunity to capture weddings on the regular!" From his video examples, Jackman's style tends to be more upbeat and just a tad faster paced, but that may just be the effect of the music he favors. It's all tastefully executed, however, and perfectly in tune with the atmosphere, moments, and memories he's capturing.


After a career in electrical engineering, Corey Payton and his wife, Leisl, formed Encore Studio. With Payton handling videos for the team, like other Melbourne wedding videographers, his personality influences and is often visible in his productions. He likes to work in some really cool special effects and other technical tricks that can give his films a more modern "Wow!" element, seamlessly and tastefully integrated with the natural flow and feel of the video. As an added bonus for you tech heads, Payton gives a detailed technical summary on his site on the equipment he uses (including drones) and how they're put to work for weddings.


A simpler, friendlier, more personal approach with enough guidance and direction for a fairly worry-free experience is understandably what some folks want from their wedding videographer. Among the Melbourne wedding videographers we've seen, Bill McDougall may just be the best choice for that.
There's a very palpable sense that McDougall really values clicking with his clients on a friend level. Not that little more than chronological footage is what he provides. Far from it! The fuller highlight videos he shares on his site reveal very well-edited and produced work, with masterfully pieced together shots, sequences, speeches, and other elements. As he likes to say, "Let's make some magic."


7. Anthony Reilly of AJR Films
By combining two of his favorite things—filmmaking and storytelling—Anthony Reilly is working a dream job. Dreamy would also be a good way to describe his work. Happy dreamy. His clips frequently elicit a "teary-eyed" comment from viewers. They are indeed very emotionally-charged and tear-inducingly beautiful, and we don't even know the couples. Amazingly, with the help of his wife Gracie, Reilly pulls that off without getting in the way at the event. As one client remembers, "We honestly forgot that they were there until they came to say goodbye!" Very cool.
It's interesting how you can sense a commercially slick production when you see one. Freelance videographer Tilly Watts's work has that instant feel. A bit of digging will reveal the reason: she shoots a variety of genres, including a lot of promotional video content for local businesses and schools. So if the short wedding sample clips in her portfolio give you a romantic music video look-and-feel, now you know why. We think she'd be perfect for elopement videos, especially those in Melbourne's gorgeous Mornington Peninsula, where she's based. 


9. Andrew Fenaughty and Grace Cardona of Bottlebrush Films
Partners Andrew Fenaughty (cinematography) and Grace Cardona (film editing) of Bottlebrush Films give you an alternative to the usual wedding video look, feel, and presentation. Just visit their website, and you'll know it instantly. Watch their wedding videos, and maybe you'll also get why their offbeat, bizarre, unusual, strange, yet absolutely brilliant work has won awards and has been featured in numerous outlets.
Theirs is the kind of work that you really need to see to appreciate. And yes, they're focused entirely on doing wedding videos. This famous movie line quoted on their site sums it up best: "Toto, I've got a feeling we're not in Kansas anymore."


Taking you through the whole spectrum of emotions of joy, fun, heartwarming memories, and, of course, love and romance, Tom O'Hehir's wedding videos are stylistically, non-conformingly different. O'Hehir's work is, in fact, difficult to peg down stylistically because he works hard to create videos that match his clients' different and unusual personalities, affecting the content, music, and other elements. And he works just as hard to seek clients who want something different. "If you're looking for a conventional, templated wedding video," he tells visitors to his site, "you're barking up the wrong tree."


Melbourne is home to incredible choices!
What is probably most interesting about this list is that not only does it show there's an incredible selection of wedding videographers in Melbourne, there is also top-quality variety. So it's safe to say, whatever kind of video coverage you want for your nuptials, there's really good chance you'll find it in Melbourne!



Get together somewhere better
Book thousands of unique spaces directly from local hosts.
Explore Spaces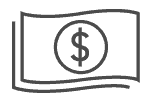 Share your space and start earning
Join thousands of hosts renting their space for meetings, events, and photo shoots.
List Your Space