Guest Spotlight: L'Oreal Thompson Payton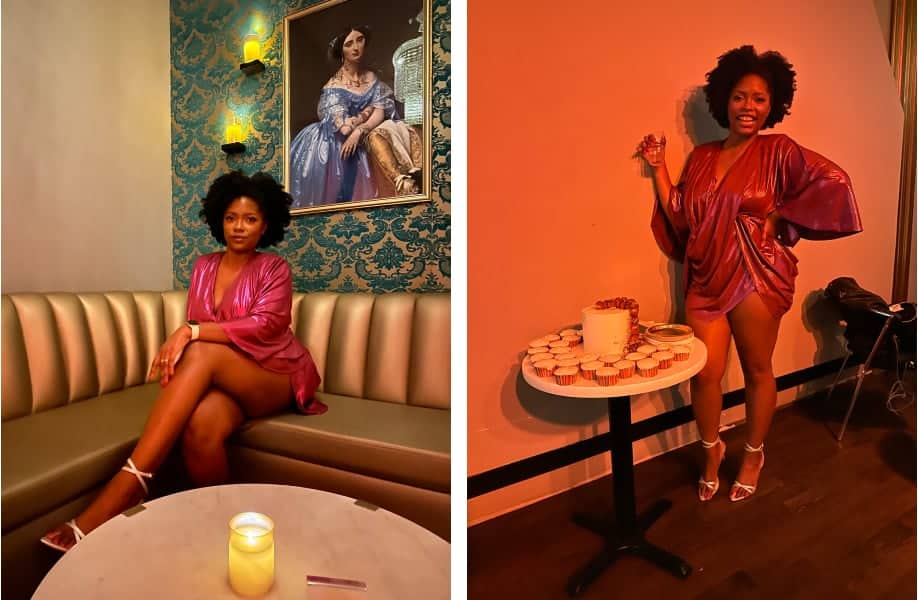 Meet L'Oreal. L'Oreal is a Chicago-based author and journalist, who hosted her 35th birthday party in a Chicago Peerspace.
L'Oreal was originally planning a quiet, intimate dinner with friends at her favorite restaurant or a catered dinner party at home, but when Beyoncé released her Renaissance album, L'Oreal was inspired to upgrade her party vision. She wanted to find a space for her and her friends that felt like a lounge or a club with a disco feel.
L'Oreal landed on this stunning space in Chicago's Bucktown neighborhood. The space is a pole dancing studio by day, and a fully functioning bar and performance venue by night, and boasts glowing reviews from guests. It ended up being the perfect space for a birthday party with a lot of dancing.
"We had the time of our lives. It was exactly what I wanted," said L'Oreal. "We were dancing all night. It was the first time myself and a lot of others attending could dance to the Renaissance album in a public setting as Beyoncé intended."
The group celebrated with Queen Bey-themed cocktails, like the Bee's Knees, and doing the viral 'Cuff It' dance together.
"We had a few guys there too, but it was definitely ladies' night. For some of us, it was the first time we'd gone out dancing since we became moms, and being able to dance with other Black women to these songs was really meaningful for us all. It was special to be able to cultivate that space for ourselves. Everyone brought really good energy, and the night ended at the McDonald's down the street. We came, we saw, we conquered."
Planning your birthday party? Check out event spaces near you.