Unleashing Creative Potential: A Successful Content Day With Peerspace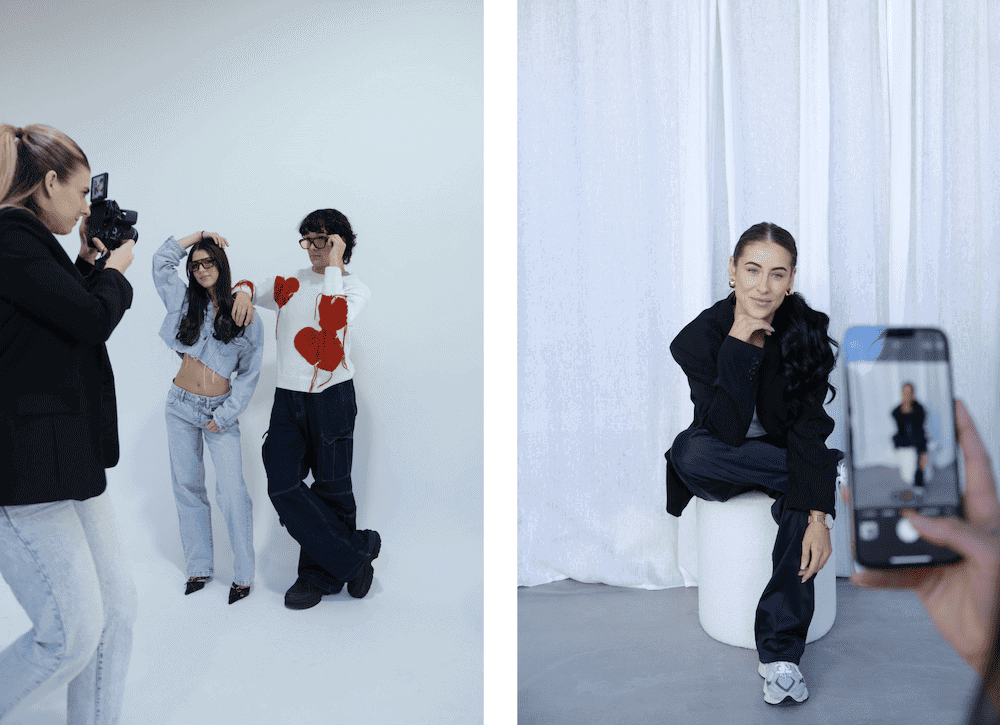 At Peerspace we pride ourselves on creating opportunities for collaboration through our beautiful, inspiring spaces, allowing our vibrant community of creators to bring their visions to life. Our recent content day in Melbourne stands as a testament to the power of bringing together talented individuals from various fields. This highly successful event attracted creators, brands, models and agencies, resulting in an incredible showcase of collaboration, creativity and a platform for brands to connect with influencers.
With sponsors like Beauty Aqua, Trailer Fit, Swansea Design, and Intus Sportswear, Peerspace has become the go-to platform for both brands and creatives alike to create extraordinary moments together.
We held our recent content day at The Social Studio Group in Melbourne, which provided the perfect backdrop–offering multiple sets and flooded with natural light. This space exuded inspiration and encouraged participants to explore their creativity to the fullest. Talented photographers, videographers, and content creators joined forces, pooling their skills and expertise to capture extraordinary moments. Our host Nikolina and the team provided a multi set space which was able to be used by everyone there on the day. Spaces like this are perfect for anyone wanting to be able to get the most bang for their buck. Capturing entire look books or weeks worth of content can be done in either the cyclorama, with 6 way electric paper backdrop roller, in the bedroom set, or any of the many other corners of this varied space. You can check out this space and other great studios in Melbourne.
Brands had the opportunity to showcase their products in captivating visual narratives, while models had the chance to collaborate with talented photographers and videographers, resulting in stunning portfolios. Agencies, on the other hand, witnessed firsthand the potential of renting a versatile Peerspace location to meet their clients' creative needs.
As the host of this remarkable event, Peerspace takes pride in providing a platform that connects creatives with unique and inspiring spaces. The Social Studio Group exemplifies the caliber of venues available through Peerspace, offering an unparalleled canvas for creativity. With a diverse portfolio of spaces across cities, Peerspace continues to empower artists, creators, and innovators to bring their visions to life in remarkable settings.
If you're looking for inspiring spaces for your next event or photoshoot, check out our spaces in Sydney and Melbourne.