---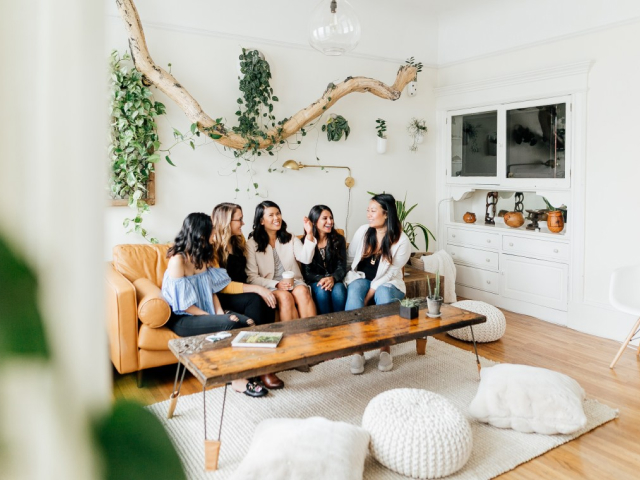 Fonctionnement des salles de séminaire sur Peerspace
Peerspace est le moyen le plus simple de réserver des lieux uniques pour vos réunions, événements, tournages de film ou shootings photo.
Lieux uniques
Nous découvrons chaque jour de nouveaux lieux originaux, entre galeries de quartier et toits-terrasses cachés…
Prix transparents
Les prix de nos lieux sont adaptés à votre budget. Payez à l'heure sans craindre de frais cachés.
Réservations simplifiées
Dites adieu aux contrats compliqués. Grâce à nos outils, il vous suffit d'un clic pour réserver un lieu.
Découvrir des lieux
---
salles de séminaire populaires
---
Trouvez des salles de séminaire à proximité
---
Westside Industrial Event Space
and Jeff) were extremely friendly and helpful. The space is a blank canvas and we were able to successfully transform it for a co
rporate seminar. I am a corporate event planner and often work with venues, these folks were a job to work with from start to finish. Also- the
...
Conference Room in Venice (1 block from Abbot Kinney)
This place was very awesome and perfect for the seminar that I facilitated. The staff were accommodating and very nice. Lov
ed the aura as well
...
Screening Room
It's our second time using the space. It was the perfect setting for our seminar. No complaints
Meeting Room
The host was extremely responsive. Space is as great as advertised. I hosted a talk / educational seminar
FiDi Classroom in the historic Russ Building
Russ Building Venue is an excellent training space. The booking process was simple and effortless. Prior to my scheduled se
minar, Dave B. met with me to provide an orientation of the space, and their A/V equipment. Very impressed and pleased with this spacious venue. Excellent location. Friendly staff to greet
...
Theater
This is my five time holding my seminar at this space and Charles is the best! His audio visual set up is effortless, ac br
eezy & he makes it all run so smoothly. Charles and his space have become part of the overall experience of my bootcamp
...
Theater
This was my third successful seminar at City Garage Theater with Charles. The seating is cozy and Charles makes sure all th
e tech & lighting is appropriate for our needs. I enjoy working out of the space so much, it's like a quarterly residency. Love it
...
Creative Meeting Space in DTLA - Ideal for meetings, seminars & conferences.
Kirill and Carla were amazing hosts! I hosted a seminar of 40 people within their beautiful space and had a pleasant experi
ence. Their venue is clean, beautiful and embodies really good energy. I would definitely book again. Thank you guys for being so attentive leading up to the event and
...
Spacious Bright Times Square Theaters
event which allowed us to efficiently coordinate our needs for the space. The venue itself was nice and intimate, suitable for pef
ormances, panel speakers, seminars etc. I highly recommend this venue and working with Catherine
...