12 Best Boudoir Photographers in Charlotte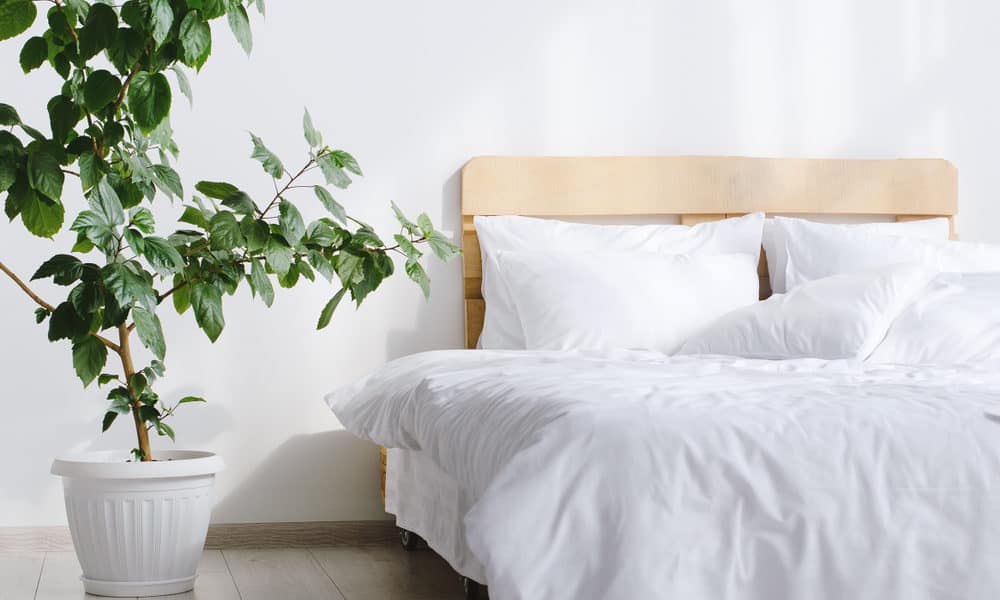 There is an abundance of talented Charlotte boudoir photographers — it was hard to winnow it down to just twelve! Maybe it's the beautiful landscapes or the charm of the people but North Carolina is home to some of the most talented boudoir photographers in America! If you are looking for someone to help you look and feel glamorous and sexy, one of these great talents is sure to please. Each has their own style so go through them and find the one that best vibes with your vision.
A truly luxurious Charlotte boudoir photography experience, Critsey Rowe and her all-female team endeavour to capture you at your absolute white-hottest. She is an internationally recognised photo artist and author—with her own book on boudoir photography, you know you are getting the best of the best when you work with her. Her style is both sensual and tasteful, and always flattering to the form. She has an impeccable eye, see for yourself.
Lisa Lutz combines utterly polished magazine style shoots with your own authentic beauty and the result is fabulous. Her photography isn't just about the end result of beautiful portraits, it's about your story. She truly wants to empower women in her sessions and she does it by making them feel—and look—wonderful, top to toe. If you want a Charlotte boudoir photographer who will capture you in all of your authentic glory, check out her work. We think her style pairs perfectly with this urban upscale bungalow in Belmont.
Moody, atmospheric, and flat out sexy, Yessica Grace is the perfect Charlotte boudoir photographer for when you want to bring out your inner goddess, no matter what size you are. She makes everyone in front of her lens comfortable and it shows in her portfolio—her subjects are relaxed as well as stunning. Her work is always classy, with an upscale vibe, which is so important for boudoir work, flip through her portfolio and we're sure you'll agree.
Based in Moresveille but happy to travel, Lauren Skye makes the list of the best boudoir photographers in Charlotte, for her dark and romantic shots. She and her husband are all around great photographers who together have photographed seemingly everything from pets to weddings. Her Valentine's line of boudoir work really stood out for its artfully and beautifully composed shots. For the perfect photo shoot location, check out this luxury apartment in the heart of Uptown Charlotte.
Jessica Arden is a Charlotte boudoir photographer who is all about celebrating life—she specialises in maternity, babies, and boudoir portraits. Her use of natural window light results in soft, glowy skin and beautiful shadows, what could be better for shooting the human form? Her black and whites are particularly evocative—playing with body shape and light is a surefire win every time. For plenty of natural light, consider this tropical staycation location in Windsor Park.
Erin and Jeni are the Charlotte boudoir photographers behind this studio. Working with their talented and entirely female hair and makeup team their goal is ultra posh photos at an affordable price. They were hand chosen by Critsey, the top spot on this list, to work under their own brand but with her oversight. They have a similar artistic take—nudes are tasteful, never tacky, and their lingerie shots make even the camera shy woman look gorgeous.
Jeremy Igo is an internationally published photographer, with work appearing in Maxim, so he definitely knows a thing or two about posing! If you prefer a male Charlotte boudoir photographer to bring out your latent sexiness, look no further. His A-list client list speaks volumes about his talent and his portfolio says what it doesn't. For the perfect wash of natural light, check out this boutique studio with wall-to-wall windows in Dilworth.
Bobby and Rachel Whitmire are husband and wife Charlotte boudoir photographers. They draw on their wedding and lifestyle photographic history for a portfolio filled with intimate peeks into the secret sides of their subjects. They somehow blend all things spicy, unique, and personal into each photo and the result is a session that feels like you at your flat out sexiest. As a bonus they are body inclusive and also work with couples so if you want to work with photographers who really see you, they are a great choice.
Stephanie Bailey is the kind of Charlotte boudoir photographer that blends lifestyle photography into her work—resulting in a natural and intimate portfolio. She's the one to work with if you've got some insecurities about not being a "model type". She knows how to make everyone in front of her camera look simply stunning.
A new project by uber talented artist Elli McGuire, we expect Ceremonials to be a smashing success as a Charlotte boudoir photography studio. Since she is also an illustrator, Elli has an eye for the art of a shot—the posing, framing, and concepts are all top-notch. Think of a Renaissance painting, with its lush colors, rich fabrics, and perfect lighting and you will have a better grasp on her style—fine art at its finest.
Ana Meskh is more than a wedding photographer, she is a capturer of intimate moments—which becomes immediately apparent when looking at her Charlotte boudoir photography. Her style tends to the sensual and sweet, not overtly sexual, which amplifies the tension in her portraits in the best of ways. If you are looking for a titillating gift for your significant other, or yourself, check her out.
Jim has been a wedding and fashion photographer since 2008 so it seems natural that he would utterly rock being a Charlotte boudoir photographer! Bringing his fashion world posing expertise into his sessions he ensures that you will always know exactly what to do with your body to look both beautiful and sexy. As a bonus, hair and makeup are included. Jim and his super talented collaborators will have you looking like a model for your shoot so contact them for a luxury boudoir experience.
If you want to bring out your inner goddess one of these great talents is sure to help you do just that! If you are looking for a better location than your apartment, be sure to search all of the rental spaces available in Charlotte — from hip lofts to luxury apartments there are spaces to suit every taste.