12 Best Boudoir Photographers in San Francisco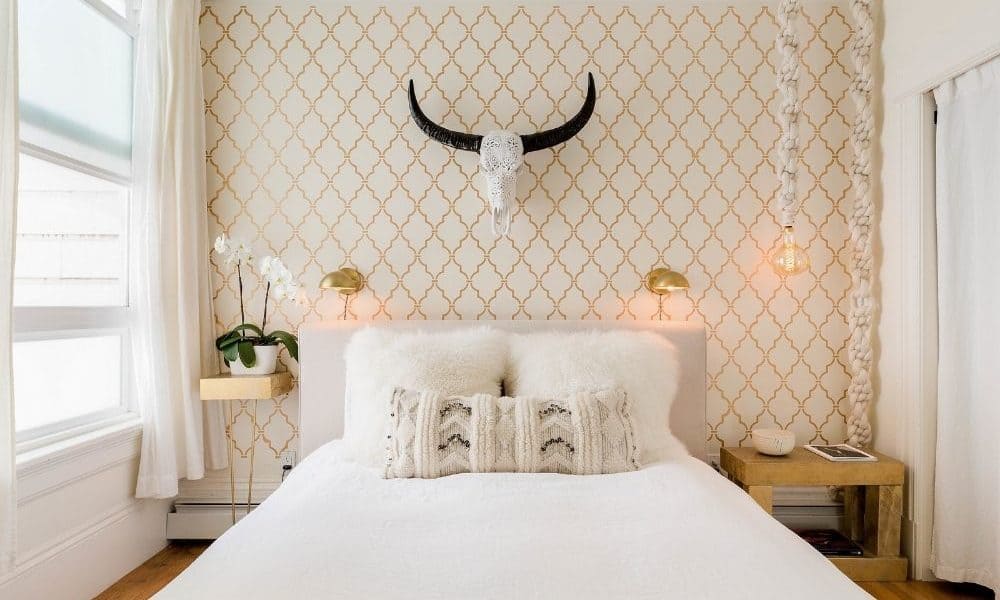 Boudoir is defined as a woman's private room, and boudoir photography by extension is the unique and precious expression of a woman's private beauty. Boudoir photography can range from cheeky pin-up calendar photos, to gritty and vulnerable depictions of femininity on film. Couples and single women alike may turn to a boudoir photographer for intimate photos capturing love, lust, desire, and confidence in a way that is not meant for every Instagram follower to see. In this article, we're going to explore the 12 best boudoir photographers in San Francisco. If you live near San Francisco and are looking to hire an amazing photographer to capture you or your lover in a safe, creative environment; start with this list of incredibly talented photographers.
Missy Goldwyn has been a photographer for the last 16 years, and now specializes in boudoir photography. As a self-proclaimed, "busy wife, mother of three, and ranch owner…" she understands the need for women to put themselves first once in a while, and that's the experience she strives to deliver. Missy's photos are very elegant, classy, and not too revealing. Looking at her gallery, women of all shapes are beautifully photographed. They appear at ease, comfortable and sexy in their own skin, adorned with beautiful lingerie that will make their significant others very happy. If you're looking for photographs worthy of the cover of Vogue, Missy is a great photographer to work with. You can shoot in her studio, at your own home, outdoors, or even pick a beautiful space like this historical loft right here on Peerspace.
Olin is a boudoir photographer in San Francisco, who is "passionate about capturing the female form at its finest and most fierce." Her photos have a very specific style, or subset of styles which make her work very recognizable. When capturing women at their finest, she uses very soft light and color palettes which make her subjects look effortlessly sexy, and have an air of fine art focused on a beautiful woman. Her fiercer photographs take a different approach, with harsh lighting, vibrant colors or black and white photographs with deep contrast. Olin explores the beautiful duality of the modern woman, strong yet subtle, bold but yielding, fierce and fine. Olin photographs her subjects in the studio, at home, or on location. This artistic apartment with great natural light in San Francisco is the perfect place for your photos with Olin to really shine.
Lone Morch is another stellar boudoir photographer in San Francisco, who primarily photographs women on black and white film. Lone's own words convey her inspiration well, "My game is intimate liberation. My medium is storytelling – words, visuals, voice – applying the art of seeing and story to shape, touch and transform us. Or… just let us look at things a little differently." Her photographs reflect this vision of intimate liberation, showing the female form as beautiful in its vulnerability, and strong though exposed. Her photographs depict women of all shapes, sizes, and ages in the most elegant, classic way. Every photo is timeless, even recent sessions look as though they could be in a fine art photo book from the 60s. If you're looking for a boudoir session for yourself, if you want to feel empowered, timeless, independent, and liberated, then Lone Morch is exactly the photographer you've been searching for.
Shameless Photography is a company founded by Sophie Spinelle, and Carey Lynne is one of their photographers who works in San Francisco. Shameless primarily works in their own studio, specializing in cheekier pin-up boudoir photography. Their photos are gorgeous, with bright colored backgrounds and flawless retro styling that blends classic sexuality with modern studio photography. If you're looking for vintage glamour, cheeky pin-ups, or vibrant boudoir photos for you or your significant other, Shameless Photography could be a great fit for you.
Lily is a boudoir photographer based in the San Francisco Bay Area, and is well worth the drive out of the city. Lily's photography is natural, light, a little flirty, and very romantic. She depicts women elegantly, with beautiful lingerie and classy styling. Many of her photographs are up close and personal, creating art through a focus on the subtle, natural curves of the female body. You can be photographed by Lily in your own home, at her studio, or you can find a beautiful space like this light-filled creative loft in Mission District, which perfectly compliments Lily's style.
Oaktown Boudoir is home to an incredible boudoir photographer named Cheshire Isaacs. Isaacs is praised for his ability to make his subjects feel very at ease and comfortable on set, and has a whole process to ensure you'll get photos you'll absolutely love. It all starts with a questionnaire asking how revealing you want your photos to be, whether you're looking for more of a playful tone or an erotic and sensual one, and what kind of music will get you in the right headspace. From there you can share a pinterest board for inspiration, and then have a 1-3 hour session at the studio. Cheshire's style is actually quite versatile, ranging from elegant black and white photos, to very close and sensual photographs. If you're looking for an experienced photographer to make your vision come to life, Oaktown Boudoir is a great choice.
All of Alias Josie's photographs tell a story, and that is her greatest strength as a boudoir photographer in San Francisco. With strengths in cosmetology, set design, pose coaching, dance, and fitness training; Josie can make anything you have in mind. Looking through her portfolio, you'll see beautiful conceptual shoots lying in silk, faded film looks in beautiful lingerie, and tasteful semi-revealing nudes that leave you wondering what beautiful images weren't published. If you want a beautiful set of photos that tell a very specific story for yourself and your significant other, Alias Josie is an incredible photographer that you'll love working with.
Jason Guy is best described as a fine art photographer. His understanding of light and shadow makes every image absolutely stunning, and gives each photograph a certain soul that is hard to find. Perhaps his best images are very tasteful nudes, illustrating the sensuality and elegance of his subjects. In a case study from his website, one client was very happy with her images but came back for a second session to get some "tastefully provocative" images below the belt. In his own words Jason, "had to create photos of [client] that were so hot, they would make her husband forget porn existed. I also knew I needed to keep this thing reasonably tasteful because I really care about that kind of thing." So if you're looking for something tastefully provocative, Jason has a proven track record, and better client testimonials than anyone else on this list.
Andrea Padilla is another boudoir photographer in San Francisco who started out photographing little moments of her life and vast landscapes. After studying fine arts and getting a Master's degree in photography, she turned her gaze to the human body. Years of study and working on her craft are absolutely apparent in her work. When talking about her process, "I approach every shoot with the same intention I've had all these years, to capture the essence and individuality of each of my clients while highlighting the beauty and power that each woman has inside." Every bit of that shows through in her photos, and her skillset ranges from tasteful and sensual images like the one above to fine art nude photographs that leave little to the imagination. If you're looking for a seasoned professional with exquisite taste, Andrea Padilla is a wonderful photographer to choose.
Modern Love Boudoir is an award-winning team led by Denise Birdsong.They believe, "the elegance of being a woman and the intricacies of desire, longing, passion, beauty and love are breathtaking — exquisite things to behold and capture." That sentiment is very evident in their photographs as well. They have a 7,000 square foot studio with 18 production sets on which they do all of their shoots. Each set has a different look and feel, based on the kind of images you want to capture. Overall their images are bright and airy, with natural skin tones and beautiful direction, making every woman look stunning. If you're looking for a single production studio to take care of you from start to finish, in this particular style, Modern Love is exactly the company you ought to hire.
Heather Elizabeth is a beautiful intimate boudoir photographer in San Francisco, who does some really beautiful work for couples and solo women alike. She often shoots with film, which gives her images the most natural colors, with a bit of grit. There's a darker side to sensuality that can be tastefully explored, and Heather's images do so perfectly through posing, lighting, and the medium of film. In her portfolio you'll find provocative photos of couples being intimate, and it's almost as if she wasn't there. Furthermore, her ability to capture beautiful curves up close and personal is unmatched. A photoshoot with Heather Elizabeth is a sure way to create images that feel real, and in the moment with your partner.
Alloria Winter's photography can best be described as the intersection of fairy tales and modern sensuality, with her incredible conceptual art that brings her subject's beauty front and center. In her images, fairy wings, long dresses, pinks, whites, gold, and even a little photoshopped flare bring everything to life. Alloria opts for rich locations, in a vast landscape or a massive archway, with the woman standing powerfully front and center. If you're looking for a skilled boudoir photographer who can make you into a goddess of sexuality, Alloria Winter is a wonderful photographer who can make your vision come to life.
Book a Boudoir Photographer in San Francisco
After looking through this list, we hope you've found a boudoir photographer that inspires you, and that you can confidently book your own empowering photoshoot. Check out Peerspace's helpful resources for more San Francisco photoshoot inspiration. If you'd like to explore some photo studios for your own shoot, check out all the photo studios in San Francisco for rent.