12 Best Boudoir Photographers in San Jose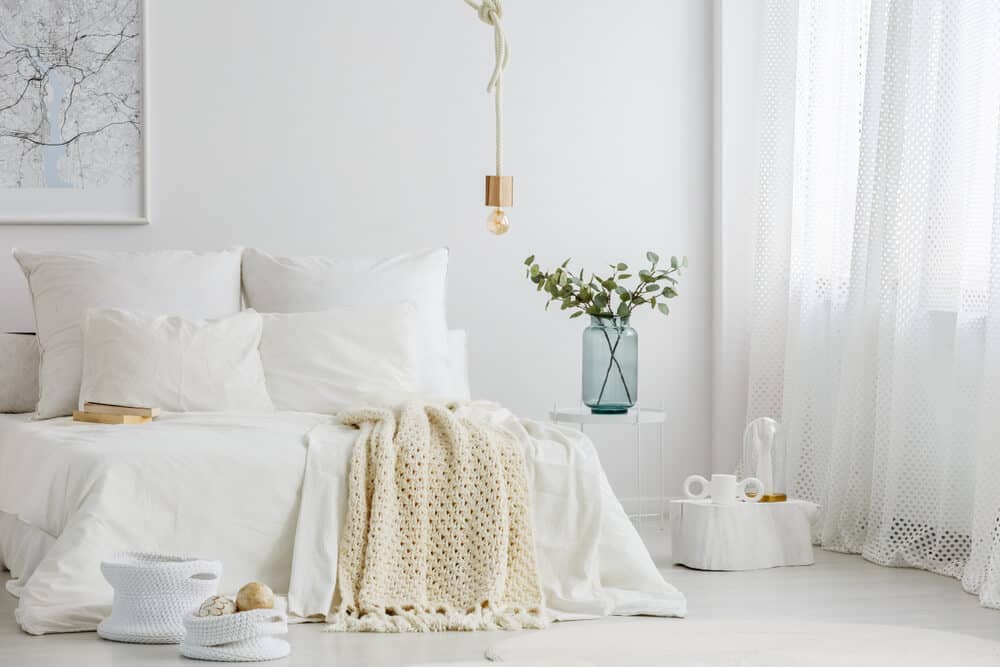 The Bay Area is vast and so are the talents of the San Jose boudoir photographers on this list! Whether you want to have a female empowerment session to bring out your perhaps forgotten sexy side or you want to give your significant other a gift they can't get anywhere else, your boudoir session is virtually guaranteed to be beautiful when you work with one of these artists. Some also cover Northern or Southern California so if you're in a smaller town in between, it's worth asking if they travel.
Located just a few miles outside of the city proper, Mike Lloyd is a San Jose boudoir photographer whose work is wonderful. One look at his testimonials and reviews confirms it. "I was shy at first (my first professional photo shoot), but Mike made me feel comfortable. I was able to loosen up because I knew I was in good hands." His is the rare talent that meets an equal passion for helping women step into the fullness of their femininity, whatever that means for them. If you are looking for the perfect location, consider this dreamy loft.
Serving the greater San Francisco Bay Area, Natalia Mendoza is a body-positive San Jose boudoir photographer. Since she has experience with all shapes and sizes, she can easily direct you to the poses that are the most flattering for you, and who doesn't absolutely need that? Glamorous and gorgeous, her style is a pin-up's dream. Her sessions include professional hair and makeup and her studio has a client closet in sizes ranging from XS to 4X so what are you waiting for?
Liza Head does something different in her San Jose boudoir photography studio—she creates fine art floral and milk bath portraits. The result is something between a classic painting and a photoshop fantasy. Each bath is customized to the subject so if you have a favorite flower, or even fruit you would like to be surrounded by, let her know. If you're not in the mood to get wet, that's okay too. Her portraits are always authentic to the subject, with just the right amount of polish.
Sometimes you want to feel sexy and vulnerable and other times you want to feel like a powerhouse—Hannah is your San Jose boudoir photographer either way. Focusing on female empowerment means that your session is about more than pretty pictures, it's about helping you step into the full range of your own unique brand of sexy. The women she works with aren't models, they're "everyday" people like you, but she just happens to make everyone that steps in front of her lens look smoking hot. If you want a truly photogenic setting, check out this Pinterest perfect pad.
Serving the courageous and bold women of the Bay Area, this studio is all about helping women bring out their inner sex kitten, or tigress, as the case may be. The studio is flooded with natural light, any San Jose boudoir photographer's dream. The light helps naturally smooth skin while making it look lit from within and the photographers behind this studio really know how to use it with stunning portraits each and every time.
Working out of her well equipped studio, Teresa makes delightful San Jose boudoir photographs. She has an innate appreciation for the human body, in particular women saying "I come to the camera with a strong compassion for the body wars we woman have all been thru." Her compassion shows through in her portraits, resulting in both intimacy with her subjects and an appreciation of their beauty.
The studio is located in Oakland but we promise it's worth the drive! Cari Courtright is a multi-talented portrait artist but it's within the intimate setting of boudoir photography that she really shines. She allows women to be vulnerable in front of her lens, resulting in charming photographs that are a celebration of her subjects. Her body positivity shows up for those that are a bit nervous about being photographed in next to nothing (or nothing). She keeps the photoshop light so you know that yes, you really do look that amazing. Contact her for a wonderful experience.
Kaye may have accidentally stumbled into boudoir when she went with a friend but she has found her calling. She works both indoors and out, using light to help sculpt the form or shadows to add drama. A minimalist, her work is generally against a simple background so the focus stays on her subject—this keeps her portfolio cohesive and clean. She's a San Jose boudoir photographer that serves the whole Bay Area, so if you're within range, give her a call!
Kimberly McDonald serves the entirety of California so wherever you live in this great state, you'll have access to her romantic style. She is the perfect San Jose boudoir photographer to choose if you want bridal boudoir done as a gift to your spouse, her airy style and use of light is just dreamy. Whether you want a little skin showing or prefer to bare almost all, her style is tasteful and timeless.
Another San Jose boudoir photographer that serves more than the city, and even more than the greater Bay Area, Allison has an artistic streak that is hard to resist. Her imagery seemingly suits her subjects—a little edgy and atmospheric for some, bright and breezy for others. Each shot is an homage to the uniqueness of each and every individual. Her background in fashion and beauty portraits ensures that you are in skilled hands.
Jamaica Wexelman is a celebrator of love—for a partner, for kids, for animals, and most important when we're talking about San Jose boudoir photographers, self-love. Her style varies with her subjects, sometimes it's dreamy and romantic and other times it has that commercial polish. Whatever her subject and whatever the mood you are looking to create, if you want to work with someone who celebrates your beauty and your body, you've come to the right place.
As a portrait photographer Sergio gets to peer into his subjects. It is an intimacy only enhanced by his forays into San Jose boudoir photography. He tends to shoot the body abstractly, making for ambiguously sexy shots. He's also a creative master—lots of colored gels and interesting angles to give his work an artistic editorial vibe.
Book a Boudoir Photographer in San Jose
We hope you have found the perfect artist to make your vision come to life. At the least, we hope you were inspired by all the great shots, it would be hard not to be! If you are looking for a jaw-dropping venue to use as your backdrop, definitely check out our photo shoot locales, many different styles are on offer.