8 Baby Photo Shoot Ideas and Venues in San Francisco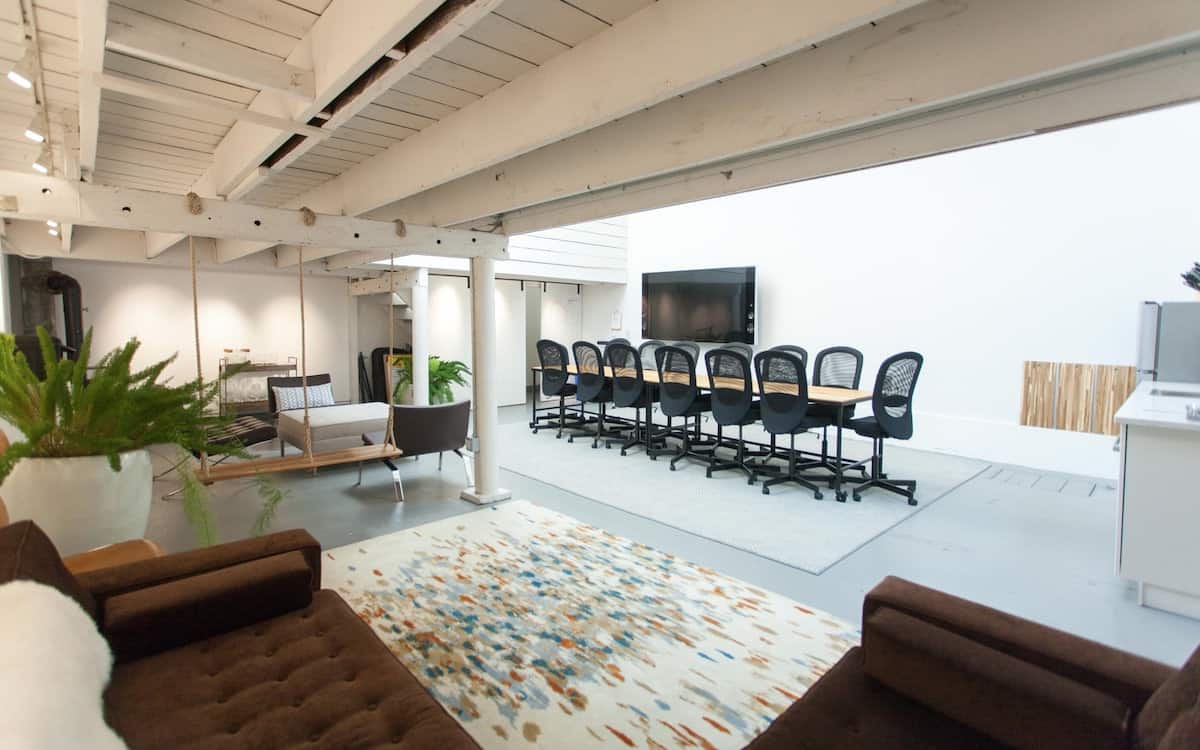 Baby photo shoots are all the rage right now, and for good reason. Blink and your baby will be a toddler who is far less likely to sit still for a camera. While the final product is fun, funny and entertaining, so much more goes into a photo shoot than just pointing and clicking (and convincing a baby to smile on cue). You need great lighting, the right equipment, a solid camera, and, most importantly, the perfect venue and background for your adorable subject. The right photo shoot venue can set the tone, give your crew a piece of mind, and help set a peaceful environment for the baby themselves. Check out our favorite baby photo shoot ideas and locations in San Francisco.
Professional and Clean
There's nothing like a classic, well-lit, white backdrop photo shoot. These days, we all have to think of safety when entering different venues, which is why this Safe and Sanitized Photo Studio in Mission really shines. It is a winner based on 79 five-star reviews, and it's easy to see why. It's all in the details, and this studio nails them all to a T. For starters, it's professional-aethstetic and slick design can accommodate a team of up to 15 people. It was built to be a photo studio, with great lighting and everything your photographer needs to get the perfect shot. Sometimes simplicity is the most direct path to get what you want.
Intimate and Warm
Simple wins the day in this Mission Loft Creative Studio. Elegant and spacious, this 1500 square foot loft comfortably holds six people and offers a dynamic range of ideas for your shoot. Direct, naturally-lit shots work well in this space, and this venue is drenched in class with a touch of sunshine in every nook and cranny. With space to spare and foliage galore, you won't be short on ideas in this sleek photo studio.
A Room with a View
Not many views compete with the Bay Area. This Luxury Penthouse with Bay Bridge View provides a view free of charge in the background. It's also rather high up in the building, offering gorgeous natural light through its long, vertical windows. At under $100/hour, this South Beach, San Fran loft is sleek on the inside, but the real value comes in framing your baby with a gorgeous view of Bay Bridge in the background.
Color and Creativity
This Colorful Creative Space in the Financial District lends itself to perfect photo shoot ideas for babies. The bright colors, and its use of negative space is perfect for framing your little subject in the best light. This space offers a zen quality for the more down-to-earth infants. Even better, the countless color-combinations, backdrops and props will be sure to bring out the best in your baby photoshoot.
Get Cute!

In Noe Valley, this Light and Airy Loft-Like House has a gorgeous, cozy plan with hardwood floors, white walls, tons of natural light and space to spare. A real highlight here is the gorgeous books and bookshelves on offer for a little more natural background. This space screams "a breath of fresh air". Well-reviewed, customers have all said the same about this place: "It's Amazing"
Magic Rainbow
Celebrate San Francisco heritage in this Magical Rainbow Sanctuary in Outer Richmond. With the flick of a switch, the colors and lighting can go from day to night, from rainbow to day-glo. The lighting is top-notch, the host is well-reviewed and it all screams San Francisco. Oh, and one more thing. There's a disco ball (of course).
Little Yogi
Your little Yogi will love breathing in this awesome Artistic Zen Yoga Studio in Nob Hill.
Have them go for a child's pose, or maybe your baby is more of a downward-facing dog. This studio is dynamic, exciting, and full of art, texture, warmth and creativity.. What it really has going for it is the price–at $38/hour, it's a steal. The atmosphere will feel that much better with the extra coins in your pocket.
Babes Just Wanna Have Fun
This Dance Studio in Lower Nob Hill is perfect for suiting your baby up in leg warmers and headbands. Have them ham it up in a Flashdance-themed shoot, or maybe your baby is more of a ballerina. A simple, sprawling studio, this venue is a proper dance studio with a fantastic, green backdrop with a neon sign that says: "live your life". It's not hard to think of the perfect way to frame this baby photo shoot idea.
Plan your San Francisco baby photo shoot today!
If you have an idea in your head and are looking for a space that can fit into your budget, look no further. There are hundreds of listings on Peerspace that will suit your needs. Power Hosts are everywhere in San Francisco: hosts who have earned their reputation for customer service and providing exactly what is listed on the listing. Use the star system and reviews to find the right venue. Take your San Francisco baby photo shoot to the next level on Peerspace today!