8 Baby Photo Shoot Ideas and Venues in New York City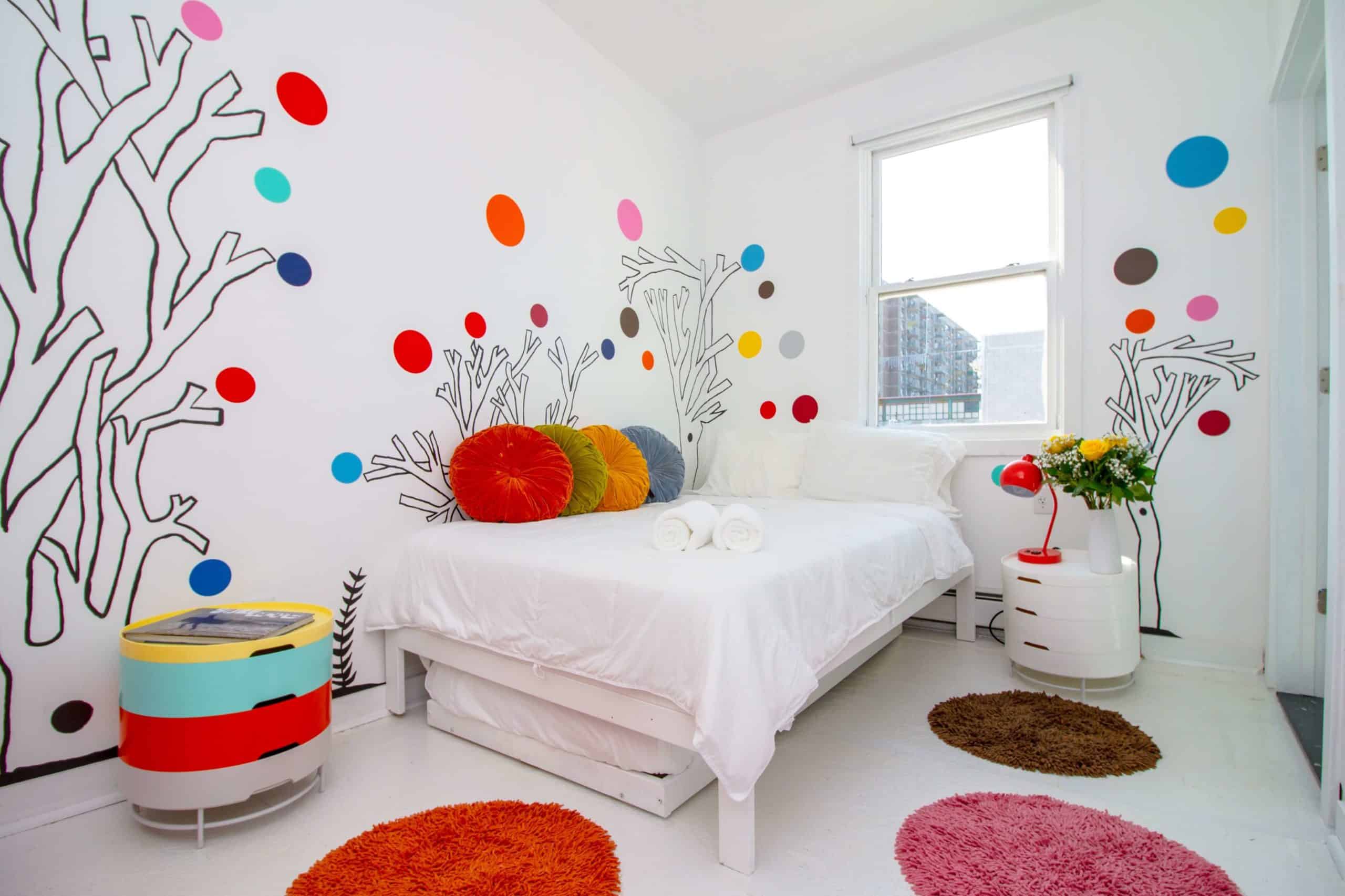 Baby photo shoots are all the rage right now, and for good reason. Blink and your baby will be a toddler who is far less likely to sit still for a camera. While the final product is fun, funny and entertaining, so much more goes into a photo shoot than just pointing and clicking (and convincing a baby to smile on cue). You need great lighting, the right equipment, a solid camera, and, most importantly, the perfect venue and background for your adorable subject. The right photo shoot venue can set the tone, give your crew a piece of mind, and help set a peaceful environment for the baby themselves. Check out our favorite baby photo shoot ideas and locations in New York City.
Great Gatsby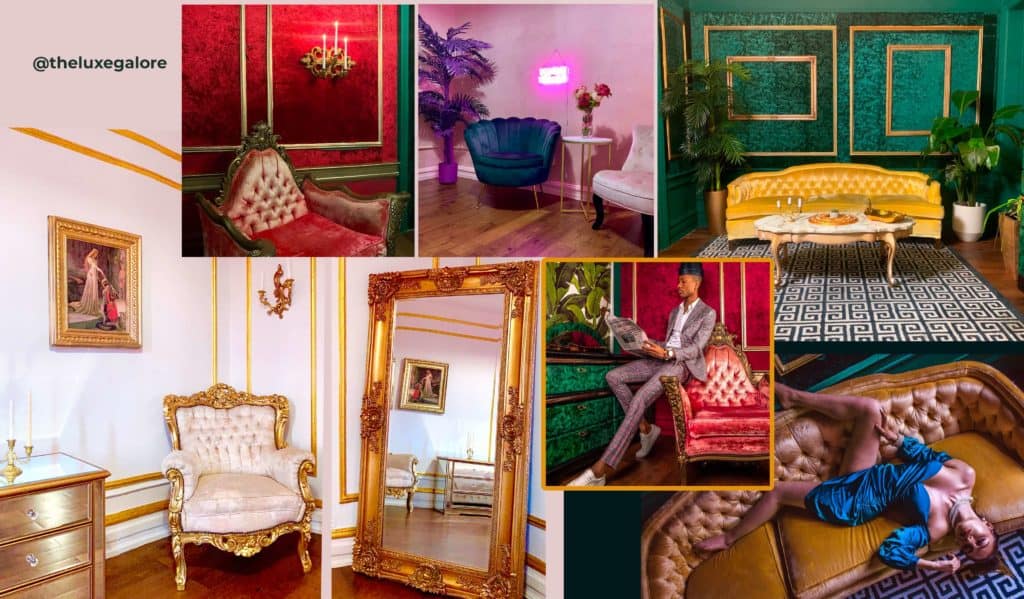 Want your baby to experience the roaring twenties before the terrible twos? Consider a Great Gatsby themed baby photo shoot. This Royal, Baroque Space in New York, NY offers such a fun, eclectic setting to capture your tiny subject in a unique environment where color and texture are the name of the game. A bright, colorful venue offers an array of colors and spaces perfect for capturing that youthful glow and energy.
Imagine the possibilities: put your baby in dapper gear, perhaps a fedora, and let them go wild. Velvet couches and chairs are positioned next to plush furniture and gaudy mirrors and foliage. Neon lights and decor dawn the smaller rooms, where your photographer will run wild with ideas while keeping your baby captivated by all there is to see.
Where the Wild Things Are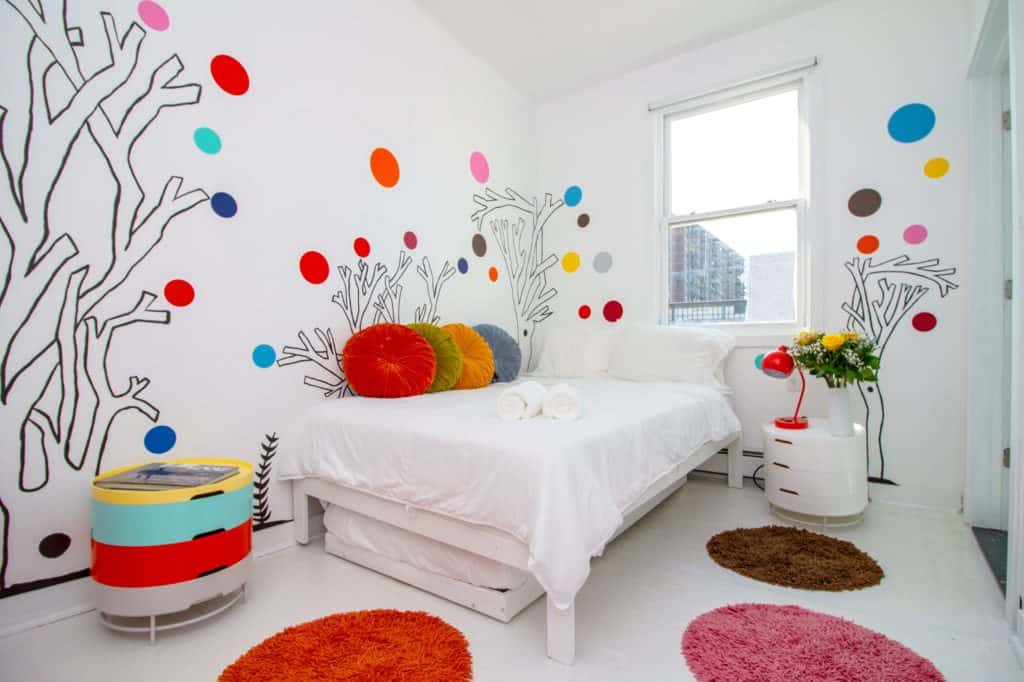 You don't have to leave Long Island for an inspired New York baby photo shoot. This Funky Motel in Seaside, Queens lends itself to perfect photo shoot ideas for babies. The bright colors, use of negative and white space is perfect for framing your little subject in the best light. This space offers a zen quality for the more down-to-earth infants. Even better, the decorative walls lend themselves perfectly to a "Where the Wild Things Are" themed baby photoshoot.
Still, possibilities are everywhere as a number of rooms and spaces are on offer, all with a signature look, feel and style that will put your crew in the best position to get the shot you're looking for.
The Next American Idol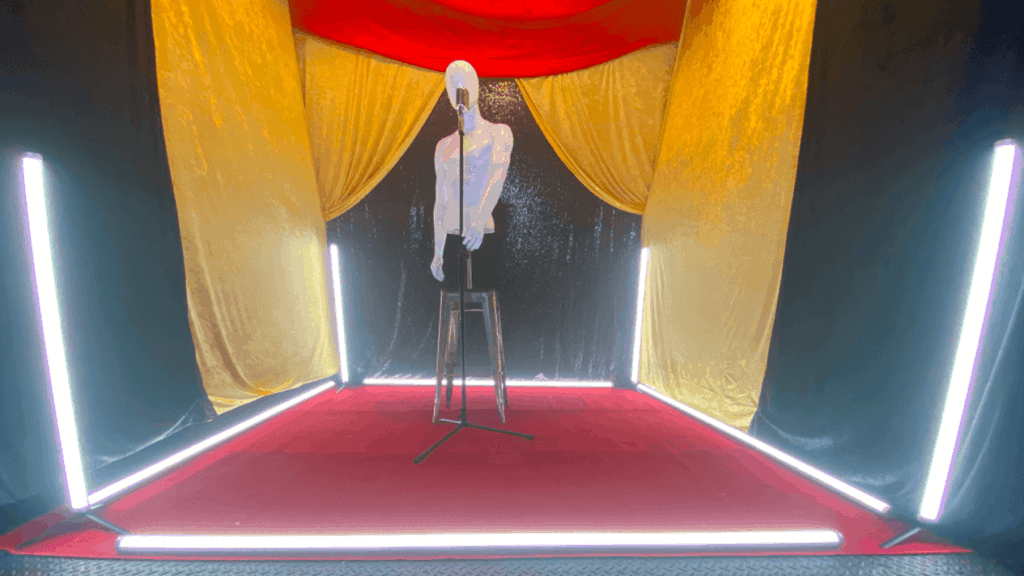 Start 'em young with this music video space in East Harlem. This Photography Studio in Central Harlem, NY might not be for every baby, but it makes use of a space not typically used for photography. Typically a music video venue, this studio has a vast variety of different spaces, all tethered together by a neon, performance feel.
Dress your child up as Michael Jackson with a glittery white glove and let him run rampant across the red carpet or stage while the photographer gets the coolest shots. The possibilities are endless.
Birthday Party / Photo Shoot Combo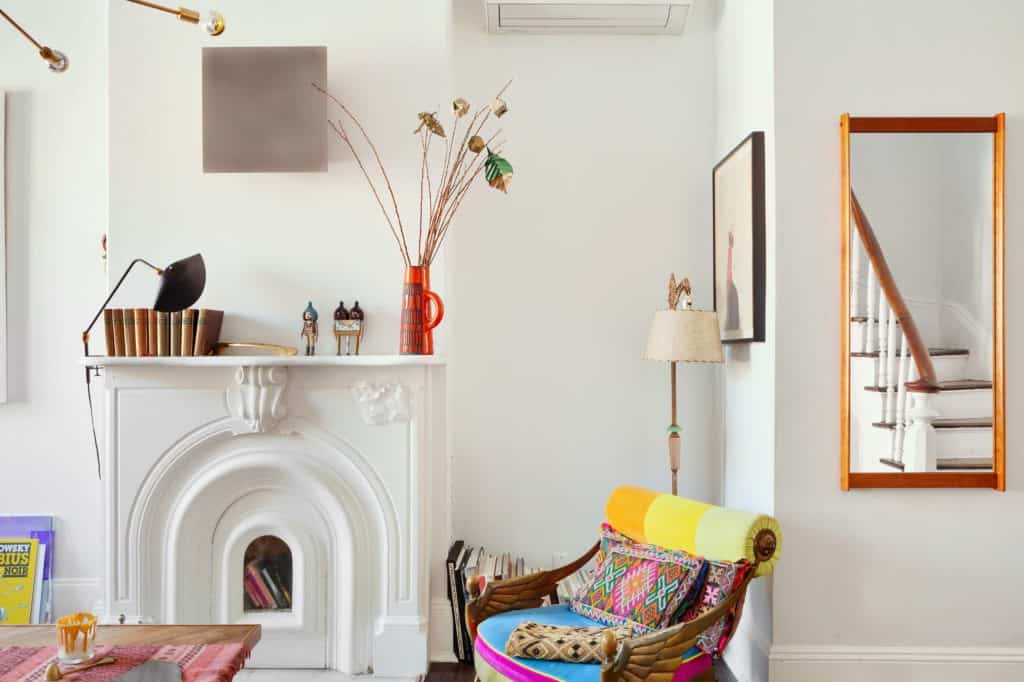 Get creative and combine your party with a photo shoot by including your friends at this Bohemian 4-Story Brownstone in Bed-Stuy. A two-in-one idea will save you money, and get your baby at their most ecstatic: surrounded by friends and family.
Convince your friends to help captivate the baby while the photographer snaps a few shots, then get back to cake and confections.
Coronation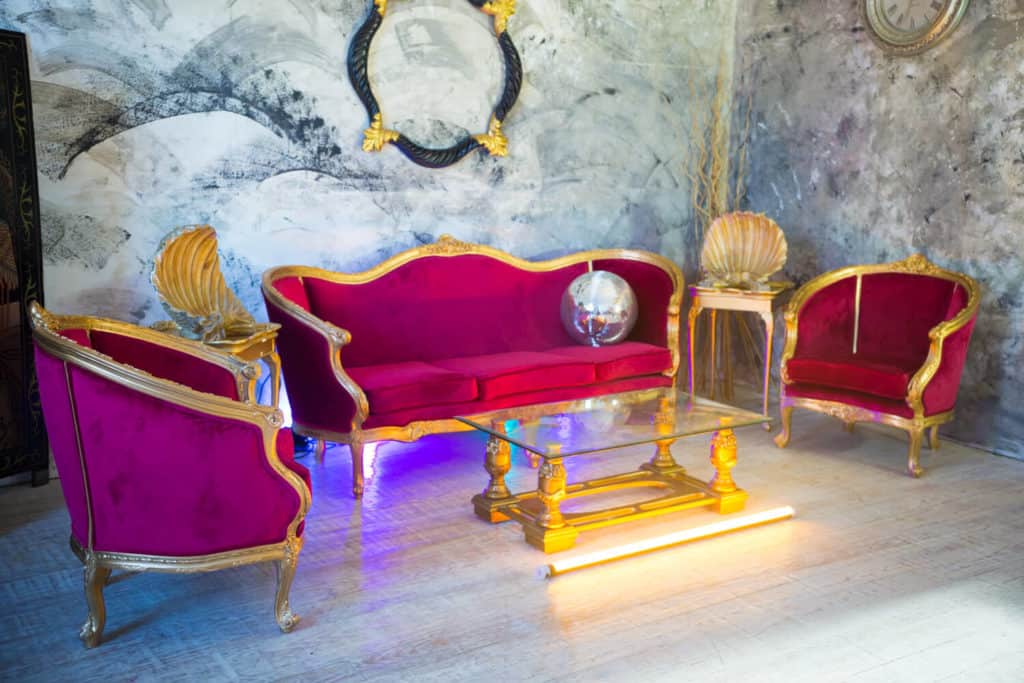 Is your baby the next great leader? Create a photo shoot fit for a king at this Creative Prop Room Loft Space in East Williamsburg, NY. Dress the subject up like Little Napoleon, or use the disco balls and try for a retro shoot.
The gorgeous marble will make for a wonderful background in your photos. The consistent, minimal feel puts your baby squarely in focus at this neat venue in Williamsburg.
Classic Shoot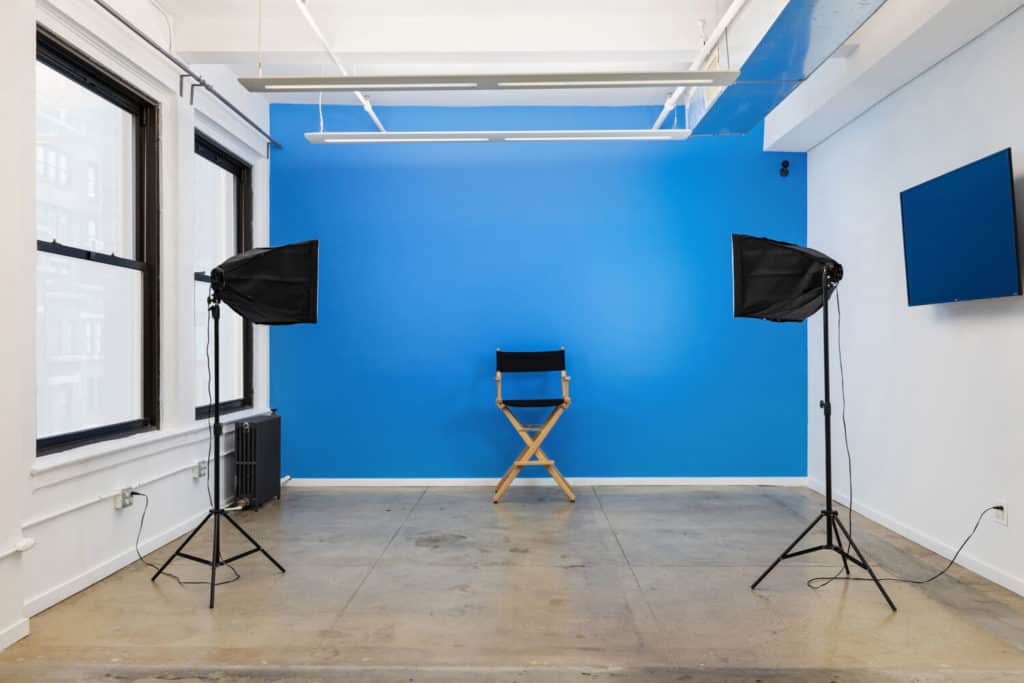 Go for the classic vibe with this Large Midtown Studio in Midtown Manhattan. Looking for more of a point-and-click vibe? You can't go wrong at this Midtown Studio, where a laser-focus and stripped-down vibe will appeal to those looking for a more traditional photo shoot.
This venue comes with all the amenities you will require, and there are plenty more to be found on Peerspace and in New York. Look for a Power Host at a classic photo studio and you will be shocked at how simple the process will be.
Presidential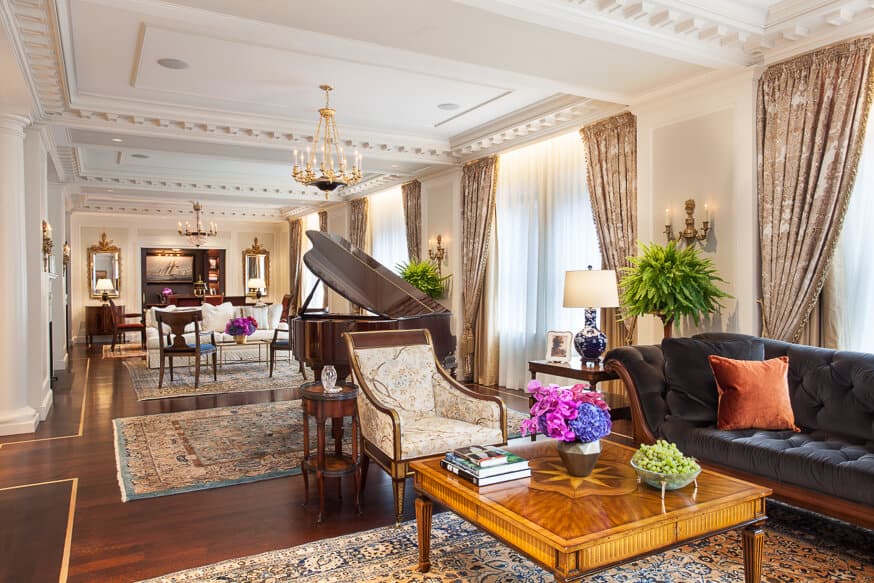 Is your baby the next great world leader? Put them in this Presidential Suite in Midtown Manhattan. For those with the highest-end taste, this Presidential Suite in Midtown has the most expensive vibe you can find.
A sprawling layout, grand piano and muted tone will make for a unique and classy baby photo shoot. Only the best for your little one.
Retro Shoot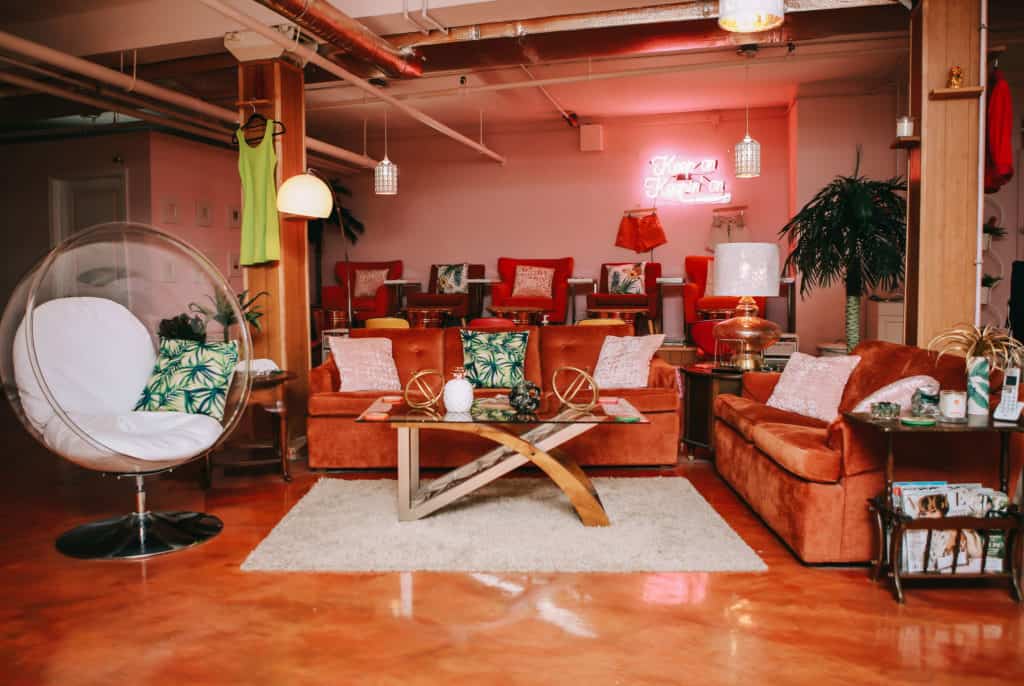 This 1970s Urban Paradise in Bushwick is the perfect space for a shoot if you're looking for That 70s Vibe. From throwback furniture to neon lighting, this space is perfect for a baby wise beyond their years. Psychedelic but chic, this urban paradise in Bushwick is one-of-a-kind, and brings so much to the table. With 28 reviews, this space has received nothing but 5-star reviews, so you know what you're getting, also.
Plan your New York baby photo shoot before they're all grown up!
Perhaps you already have an idea in your head, and are looking for a space that can fit into your budget. There are hundreds of listings on Peerspace that will suit your needs. Power Hosts are everywhere in New York: hosts who have earned their reputation for customer service and providing exactly what is listed on the listing. Use the star system and reviews to find the right venue. Take your New York baby photo shoot to the next level on Peerspace today!