8 Baby Photo Shoot Ideas & Venues in Newark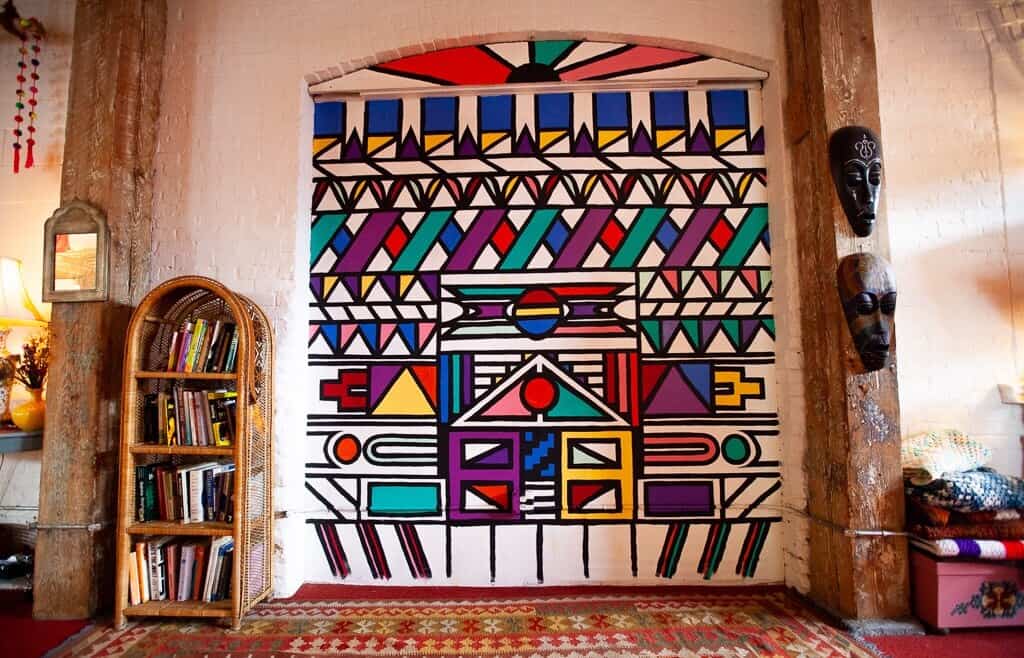 If you're starting a new family or simply expanding, you might already be looking into a professional photographer to capture it. Family and baby photoshoots are some of the most wonderful things you can partake in. We all know how important a wedding day is, but documenting your little ones as they grow up is equally—if not more—important.
New Jersey families have nothing to worry about in that aspect. Baby photoshoot ideas in Newark and its surrounding areas are abundant. Whether you want to rent a home, a studio, or find an outdoor location, you're pretty strapped for choice. So, to help, we've drummed up this curated list of venues and ideas to excite and inspire every shutterbug and super-parent on the East Coast.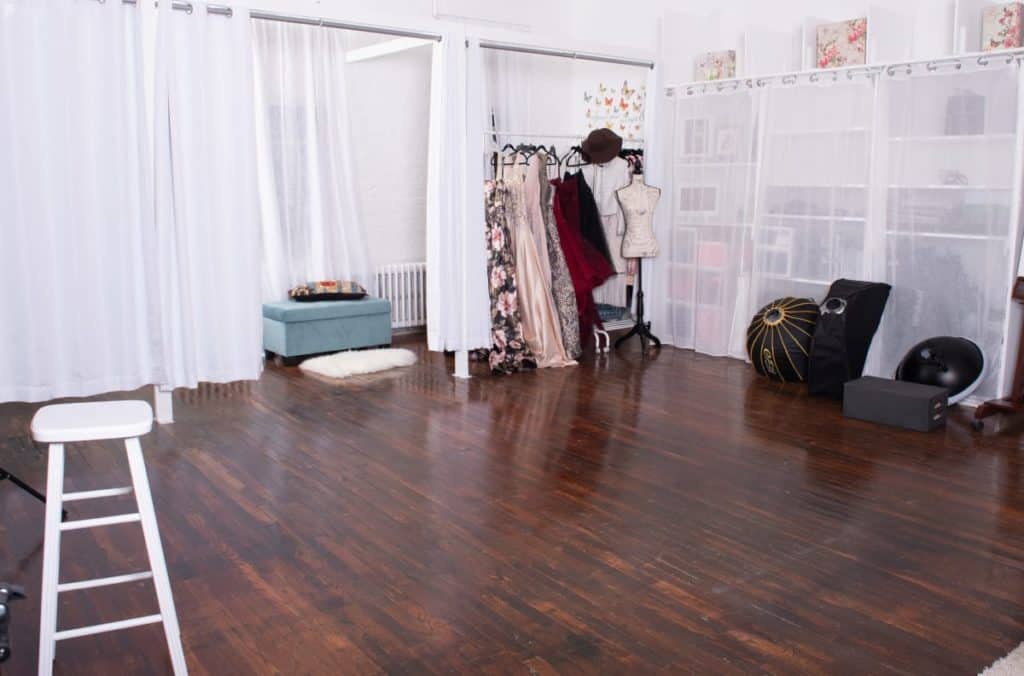 Nothing says luxury glamor like this gem of a studio space in East Orange, NJ. This converted 19th Century industrial complex is an artist's den constructed by and for photographers. As well as having an abundance of natural light, booking the space means you'll also be privy to a swathe of equipment. Umbrellas, soft boxes, and backdrops all come with the price, and you can rent from a large selection of clothing we think would make for some incredible mother-baby portraits.
Head to Sayen House & Gardens for a shoot to remember
If you've ever been to Sayen House and Gardens in Hamilton Township, you'll already know how magical it is. But you might not have thought of it as a location for a family photoshoot. This stunning historical location is an area of such natural beauty and a casual reminder of how magical New Jersey can be. Inspired by impressionist painters and the beauty of nature itself, there are tons of locations here simply primed for a photo shoot, making this one of the best baby photoshoot ideas in Newark.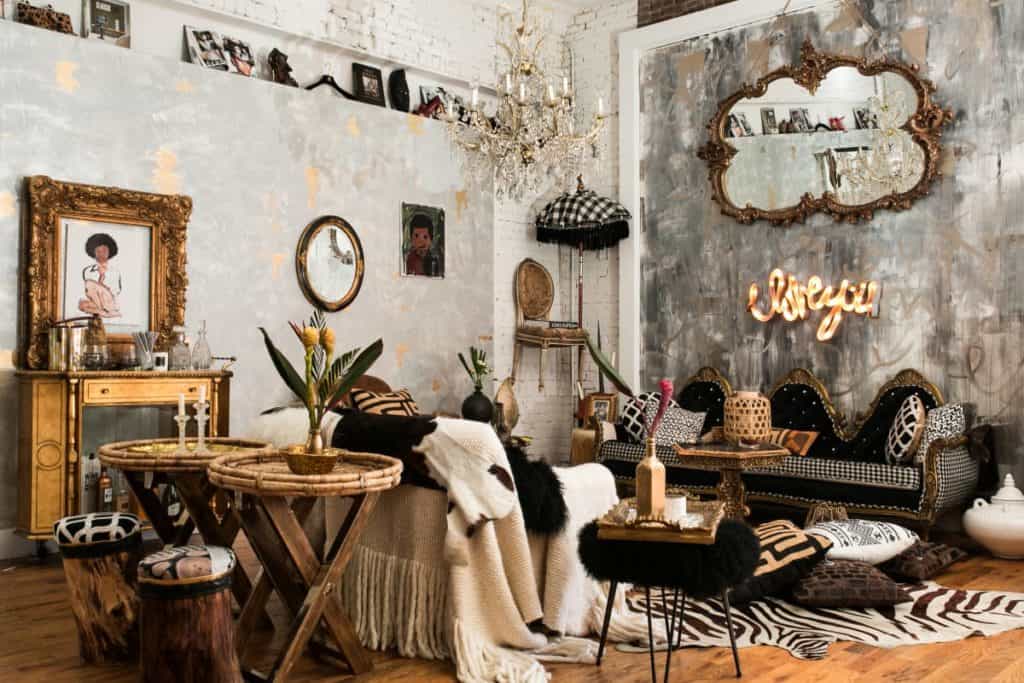 When it comes to this inspiring luxury firehouse loft, obsession does not come close. With a pair of arched French windows, 13 ft. ceilings, crystal chandeliers, and antique furniture, we mostly want to move in. Since we can't, we'll stick to using our cameras there instead. This is a truly unique property that defies description. We think the draped bed could be a wonderful spot for a baby photoshoot if you do choose this location.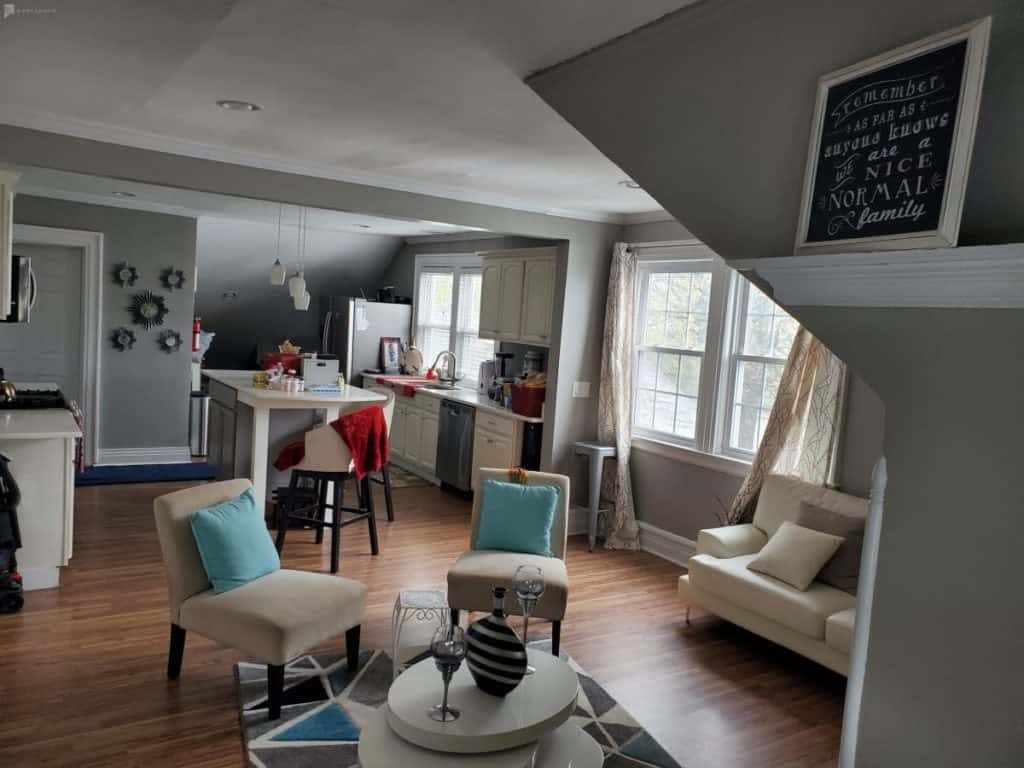 Family homes are sometimes the best locations for a baby's first photo shoot. With kids, your home is never clean for long, so having the option to snap your photos in someone else's is an amazing opportunity. This private urban residence is perfect for that type of shoot. You'll have access to the whole open plan living room, dining room, and kitchen areas. Each is generous with natural light and has plenty of space for if you want to bring in your own backgrounds.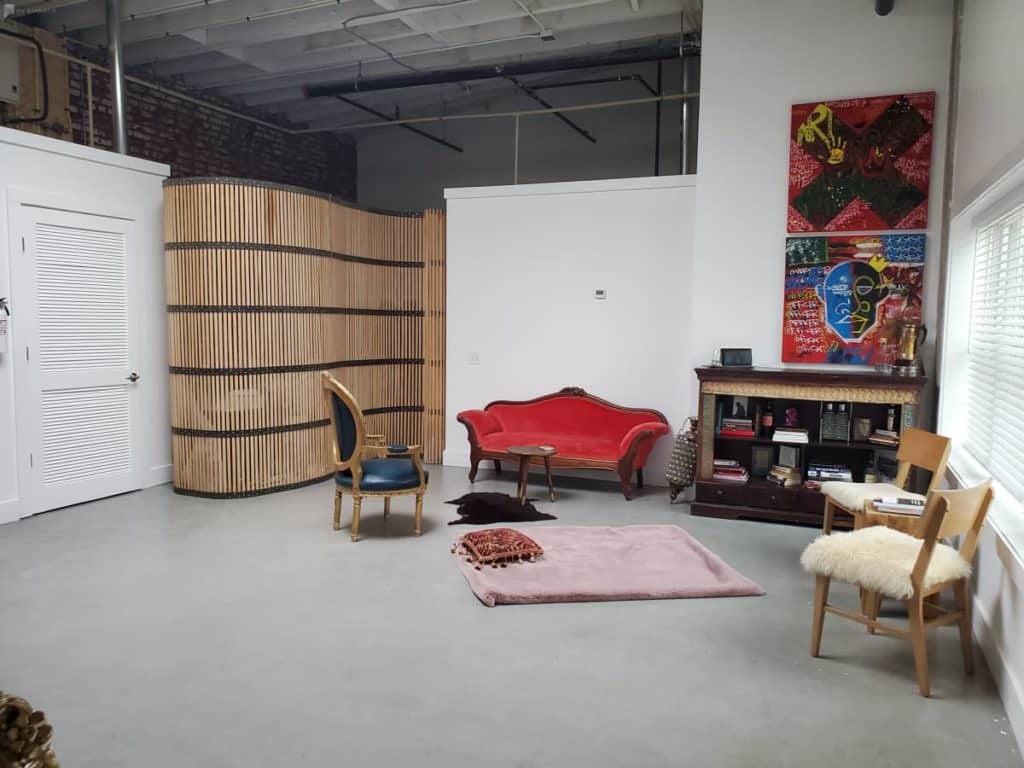 We can't tell you how much this industrial loft-style studio inspires us to reach for our cameras. As well as being a delight to look at inside, you also get access to the spacious courtyard space for an additional fee, allowing for some exterior family shots too. Set in the heart of the artistic North Ward community, this space is purposely minimalistic, giving you full reign to customize your shoot as much as you want to.
Play in the sands of Ventnor City Beach
The luckiest Jerseyites might already know of this spot from childhood vacations, but transplants might not know it exists. Possibly the best kept secret on the Jersey Shore, this beach is such a beautiful location for summer photoshoots. Sunsets here are orange and vivid. The sand is soft, and the boardwalk seemingly stretches for miles. For families who love the beach, we can't recommend this space enough.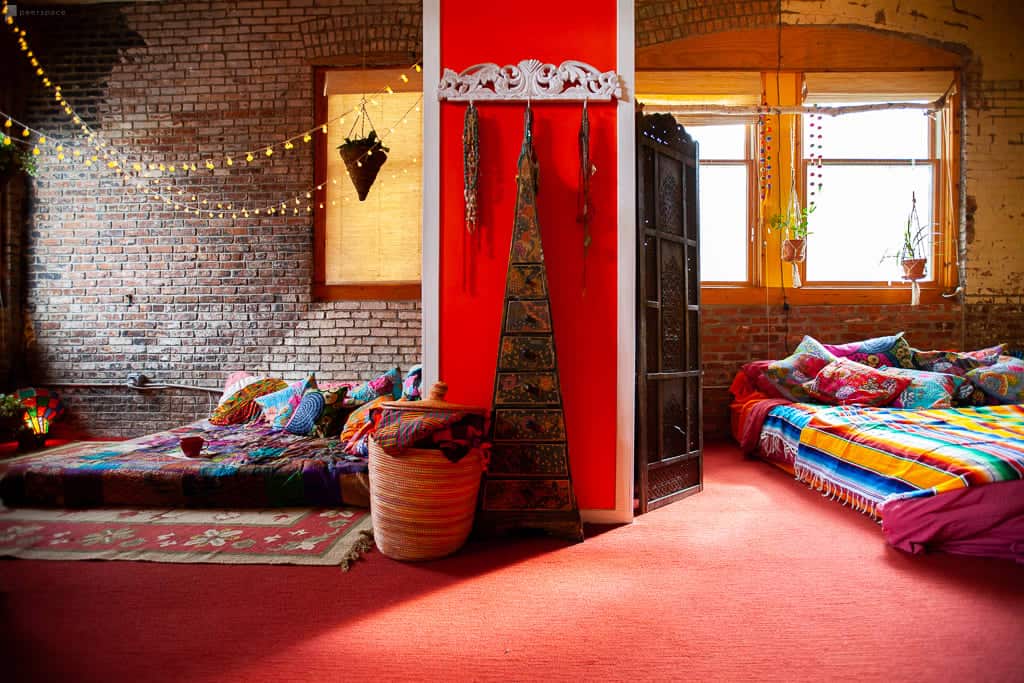 This colorful therapeutic loft on South Broad Street is positively stunning. Possibly one of the most unique photoshoot venues we have the pleasure of hosting, every inch of the space is vibrant and unique. If you're looking for something different for your baby photoshoot in Newark, we couldn't recommend this more. Full of bright sunlight, plants, even brighter walls, and a backyard to boot, this Boho-chic space simply radiates good vibes.
Play in the seasonal colors of Branch Brook Park
In April every year, Branch Brook Park blooms with cherry blossoms. With more than 2,700 Japanese cherry blossom trees, the greens and sidewalks are painted by the pink and white petals that fall at foot. This is one of those photoshoot locations you can't find in many other places. Whether you're using the trees as a backdrop or shooting your portraits on top of the leaves themselves, you'll undoubtedly get a Newark baby photo shoot to remember.
Jersey's got wonderful baby photo shoot venues, so take advantage while you can!
Talented family photographers in Newark are a dime-a-dozen, but so are photoshoot locations. Whether you're wanting an indoor shoot in an expansive studio space or making the most of what Garden State has to offer, Newark is your oyster—because "your hoagie" just doesn't have the same ring to it.