8 Baby Photo Shoot Ideas & Venues in Washington D.C.
Your kid is never going to be cuter than the moment it is born. It really is a moment to cherish, especially if it's your first kid. Photos are the only way to commemorate that moment in life before they get much older. That's why baby photo shoots are so popular. During a baby photo shoot you can go out of your way to get creative and put your bundle of joy in the cutest outfit and setting you can imagine. Here at Peerspace, we are happy to provide you with some adorable ideas to get the creative juices flowing before the kid gets old enough to be embarrassed.
Create a peaceful dreamscape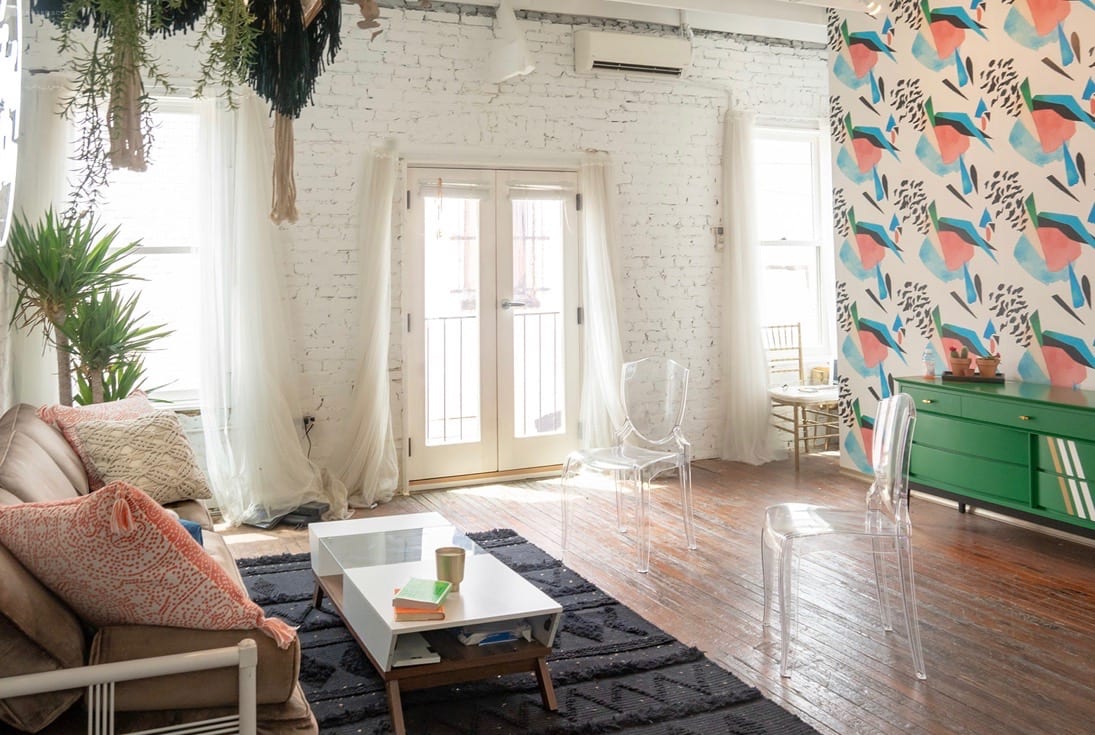 The Carriage House Creative Studio has a soft and cozy feel perfectly suited for an image of a swaddled baby dreaming of their next nap. With natural lighting diffused with floor to ceiling sheer curtains and the white exposed brick and complimentary wooden floors, the setting has a very natural feel. The accompanying pastel accent colors of pink, green, and blue give off the feeling of being in your kid's room. Bring a couple of your baby's favorite plushies and you have a heavenly place for a nap – for you or your child.
Celebrate the birth of a future world leader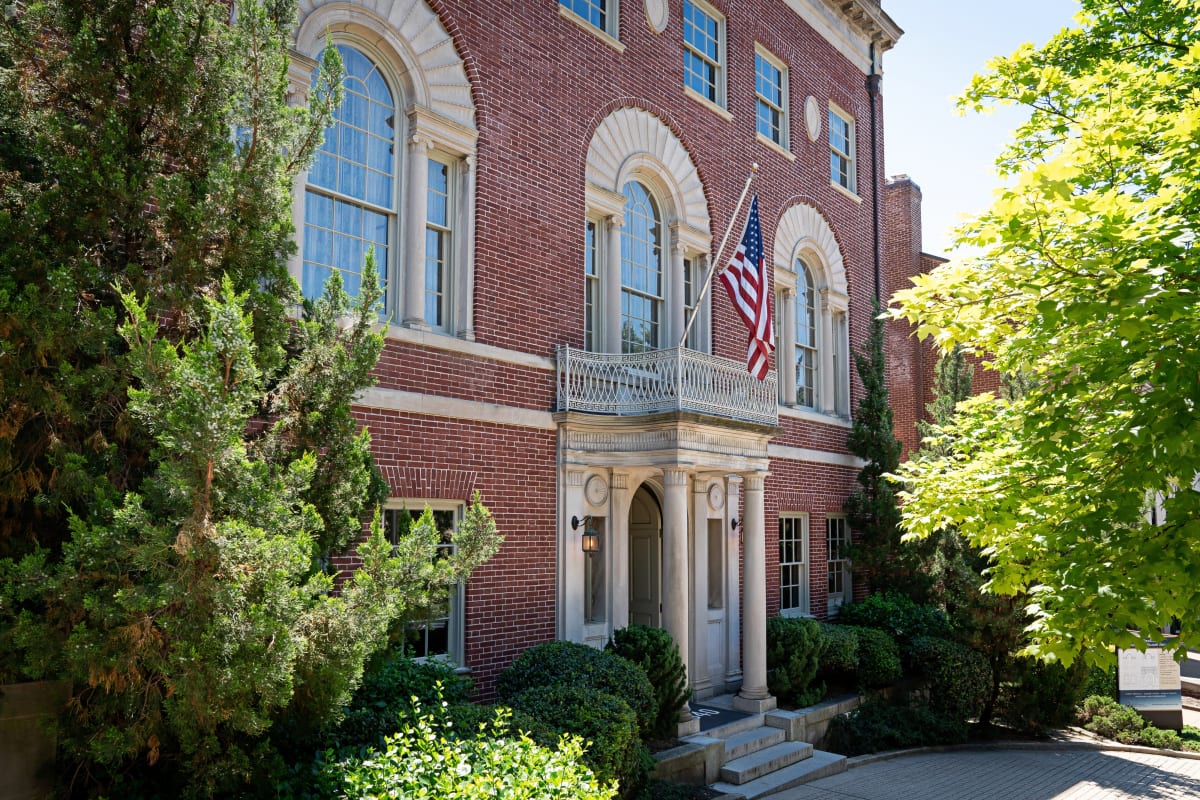 Be part of history while promoting the promise of the future for your baby in the Woodrow Wilson House, the last residence of the 28th president of the United States. Whether you shoot outside on the grand lawn or inside amongst the elegant red furnishings, your baby's photos will note nothing but refinement. Use the paintings and murals in the house as backdrops, creating the sense that your child is royalty that will have his own presidential portrait one day. There isn't one person that can step into that home and not be blown away by the grandeur, it will be no different for your baby's photo shoot.
Charm everyone in a magical flower shop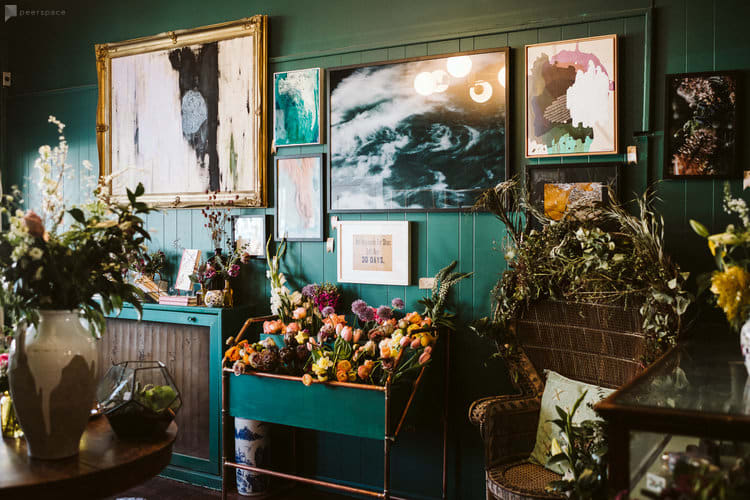 The possibilities are nothing short of adorable in this dreamy boutique full of fresh floral arrangements. With the deep forest greens, woodsy furniture, and vintage wallpaper, you can create a magical garden for your fairy child to frolic in. Or they can do their nap time amongst a pile of bohemian pillows whilst surrounded by fresh daisies and baby's breath. It's a secret garden for your baby to dream of for the next few years.
Keep it simple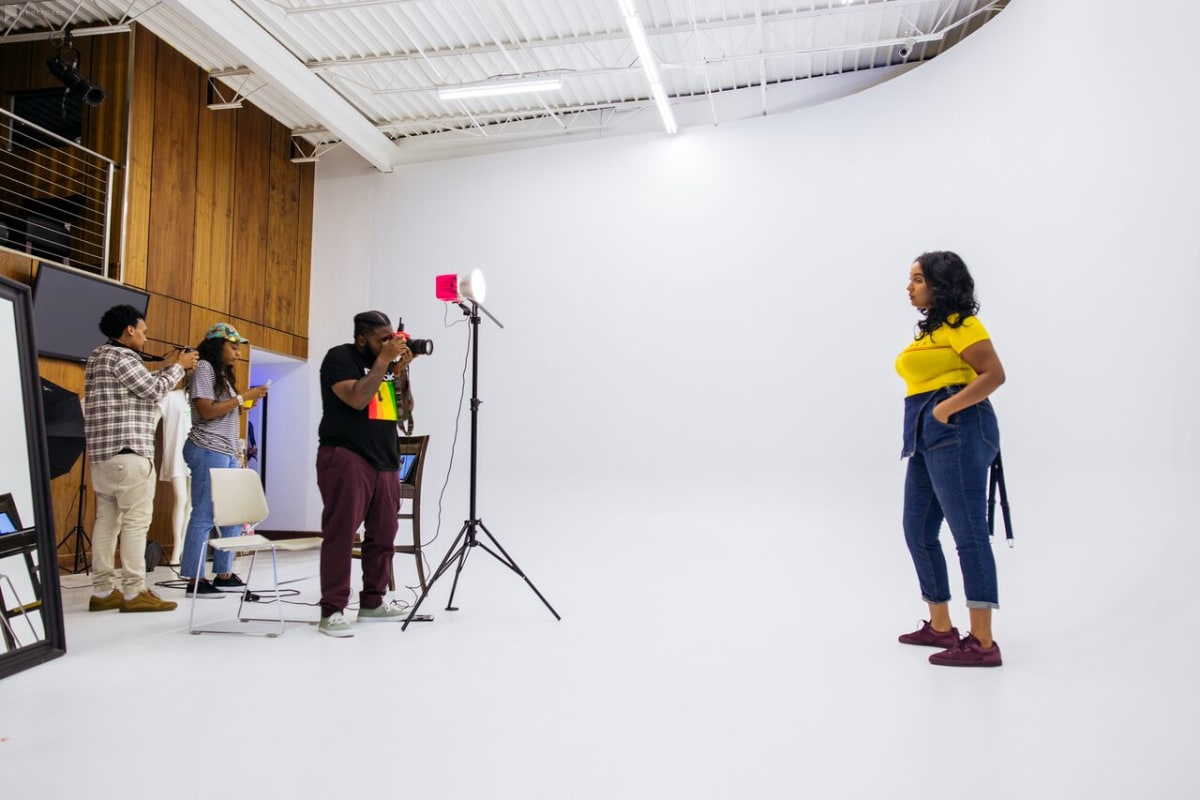 Strip away all the frivolity and focus in on your child's naturally photogenic side in this gigantic studio with it's own cyc wall and photography tools. A blank slate can really have any photographer hone in on their subject and create the most authentic portrait. Capture stunning moments in black and white in this studio where you have all the control of the lighting. Keep it minimal and focused on the center of your world.
Take it outside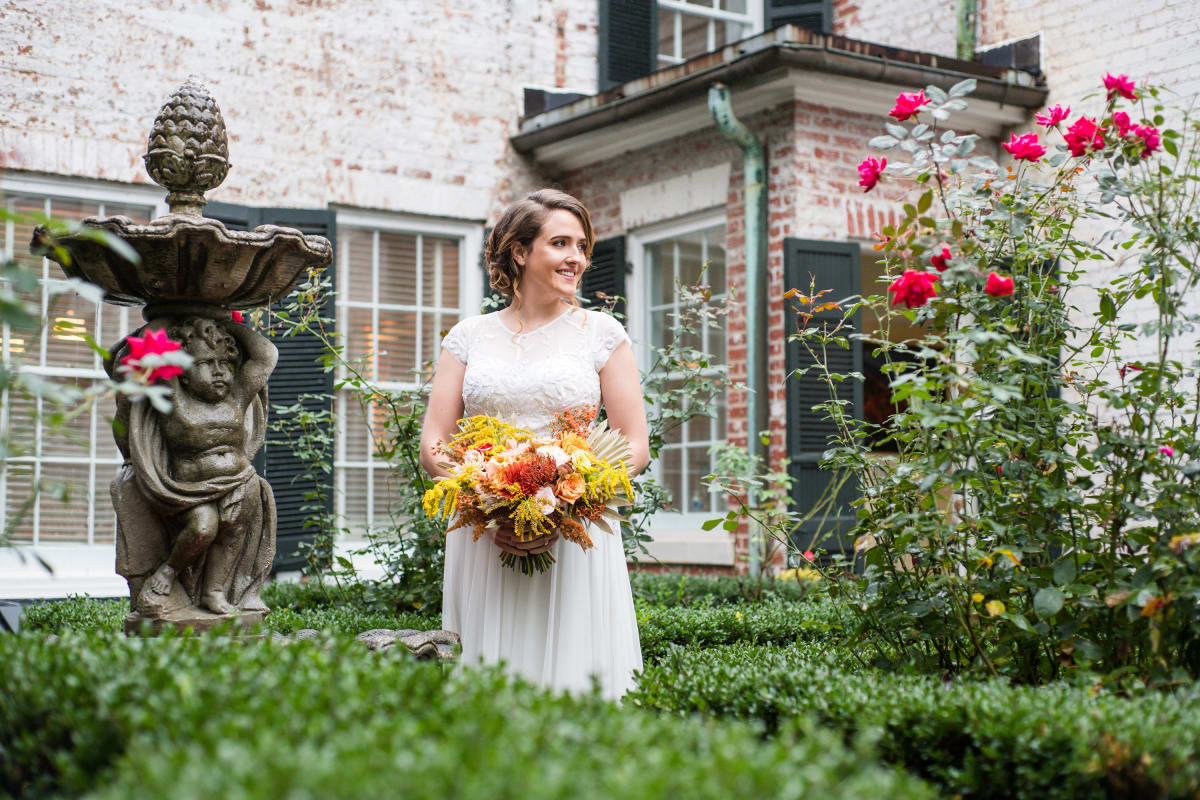 This 18th century English garden is an elegant way to change up the scenery when it comes to the typical baby photo shoot. You can incorporate the parents in some shots for a romantic or intimate family photograph. The vintage brick, fountains, and gazebo are an excellent pairing for a regally dressed baby. The flowers blooming throughout the garden will add an excellent pop of color to the green landscape as well, complimenting your bundle's rosy cheeks.
Gild it in modernism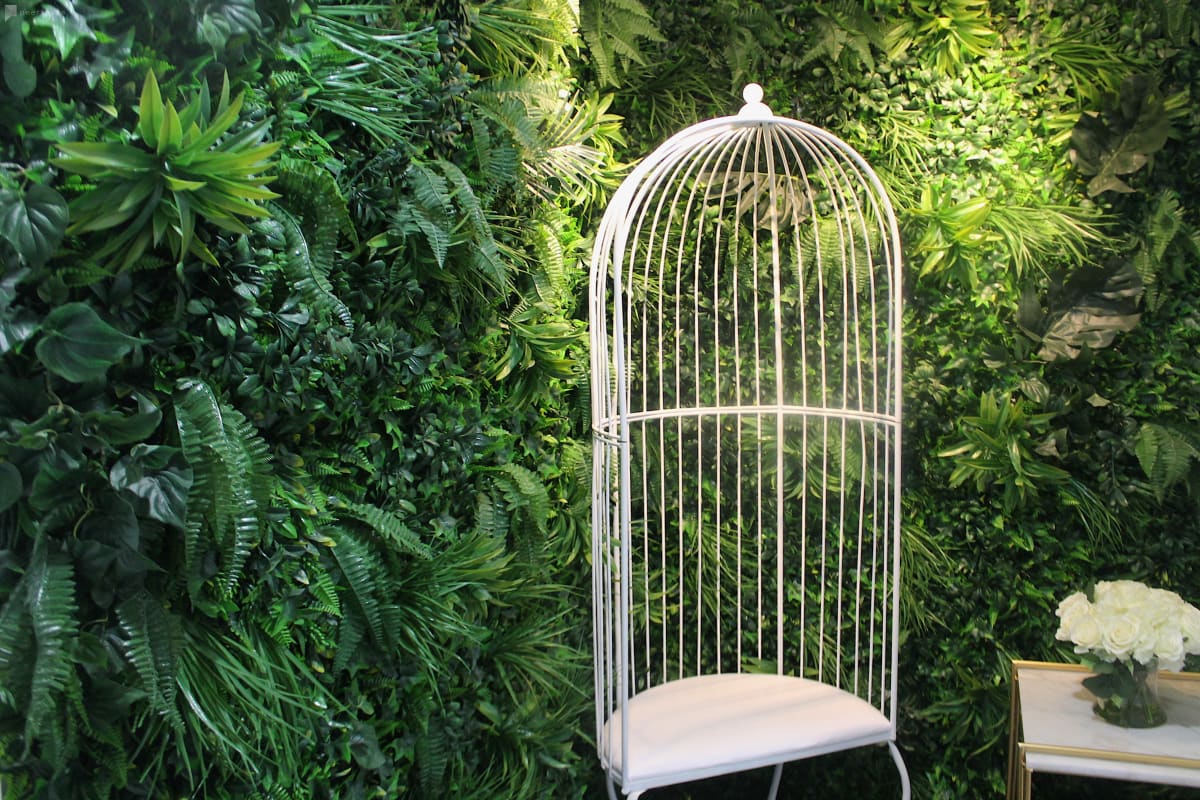 The Suites DC are a sleek and modern event space with a versatile range of settings within one rental space. This venue comes with many interesting backdrops from a greenery wall to a classy marble fireplace to a cool quartz patterned wall. You can get the most from your money and get wild with the creative choices available to you. All the rooms are unified with a black, white, and gold color pattern that keeps the pictures modern yet timeless.
Experiment with an epic location that's out of this world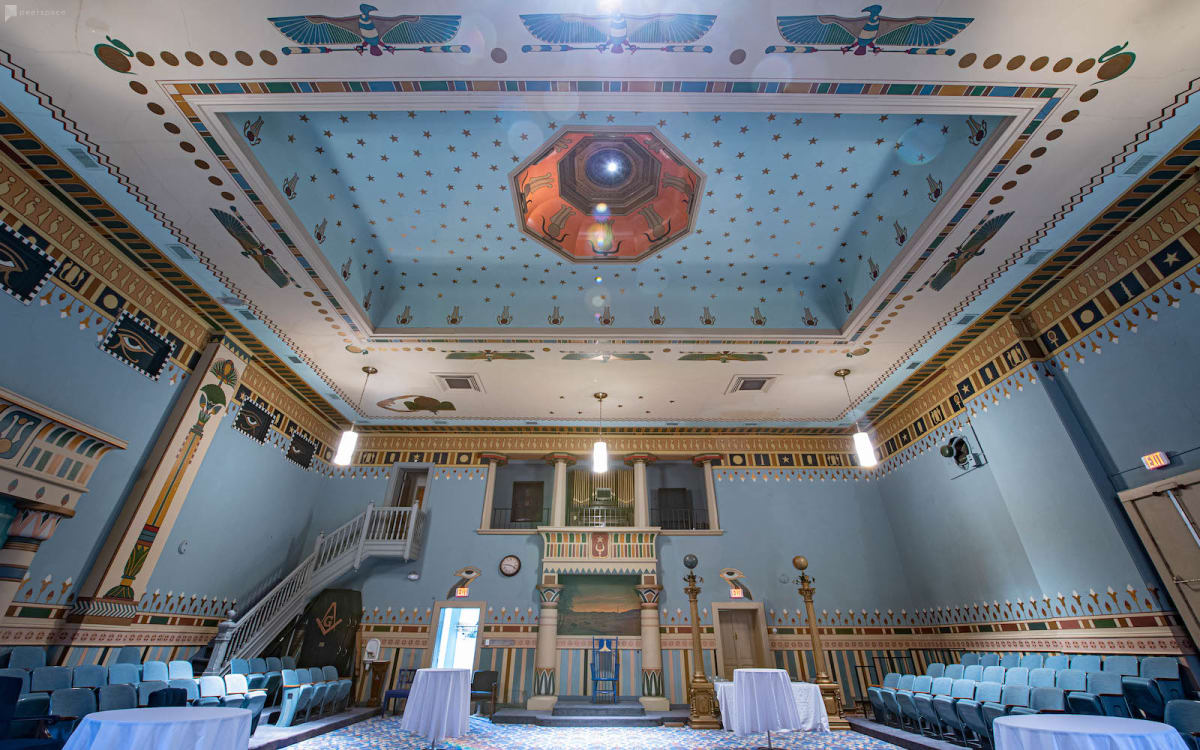 It's hard to tell if you've traveled to a foreign land, another planet, or simply gone to another time period in this massive historical building near Capitol Hill. Either way, embrace the eccentricity of this location by transporting your baby photo shoot to a science fiction dimension. The mix-match patterned floor along with the high dome ceiling allow for limitless potential and a perfect opportunity to put your baby in some stellar costumes. Your child can be anything you want him to be in this newfound alternate universe – an archeologist, an alien, a dinosaur, or the cutest little human known to man.
Make the best sundae of your life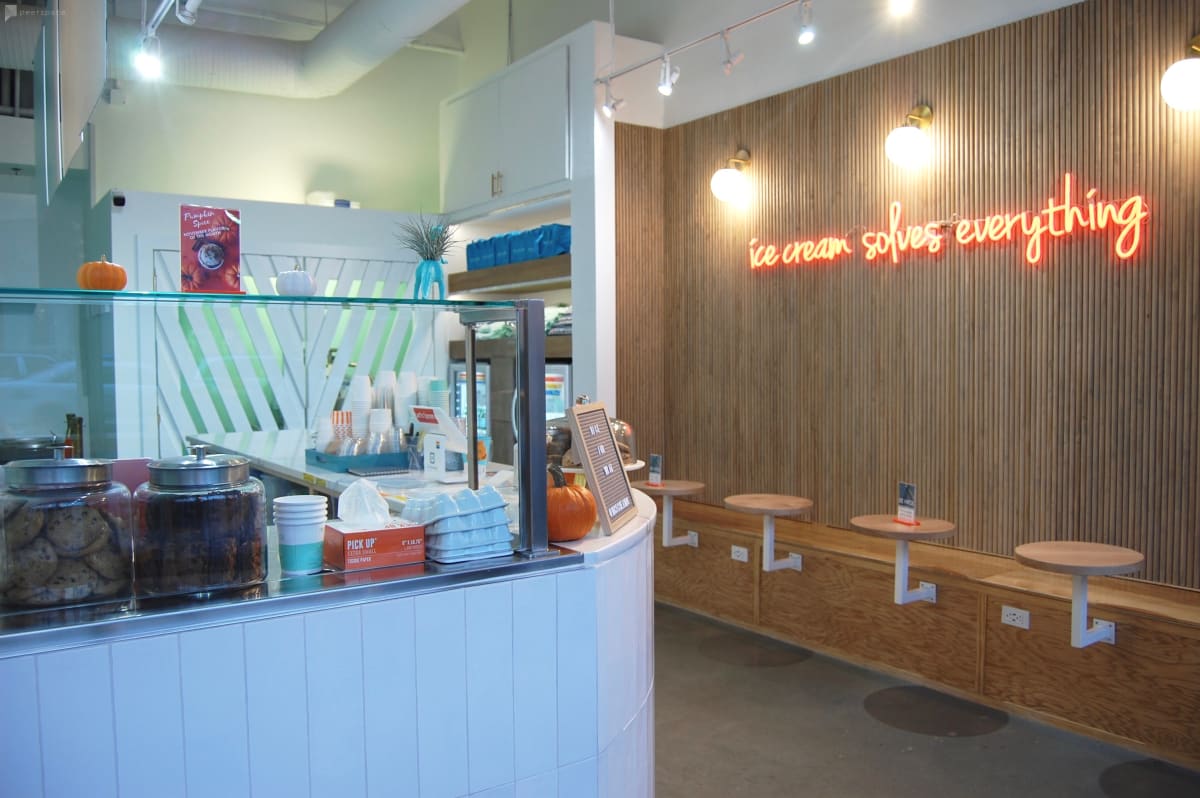 Have some fun with the whole concept of what a baby photo shoot can be by renting a quirky ice cream shop as the venue. A brightly lit spot with colorful walls and wallpaper and fun neon signs that read "ice cream solves everything." What's not to love? It would be a delight to dress your baby up as an ice cream cone for the world to see. I'm sure you can capture some golden moments of the kid trying ice cream for the first time. Even better, the venue has the option to rent an ice cream attendant who can serve up whatever you'd like if you want it to be a birthday party/photo shoot combo.
Plan your Washington D.C. baby photo shoot before they're all grown up!
Whatever you choose to do, make the most of it. Every moment is precious especially at that stage in their life where everything seems to be happening so fast, remember to have fun with it. You might even have so much fun you end up doing multiple photo shoots throughout the growing months. If you need more ideas, check out the Best Family Photographers tag where you can see different ideas for more baby photo shoots in Peerspace's multiple venue locations.