Everything You Need to Know About Average Catering Cost Per Person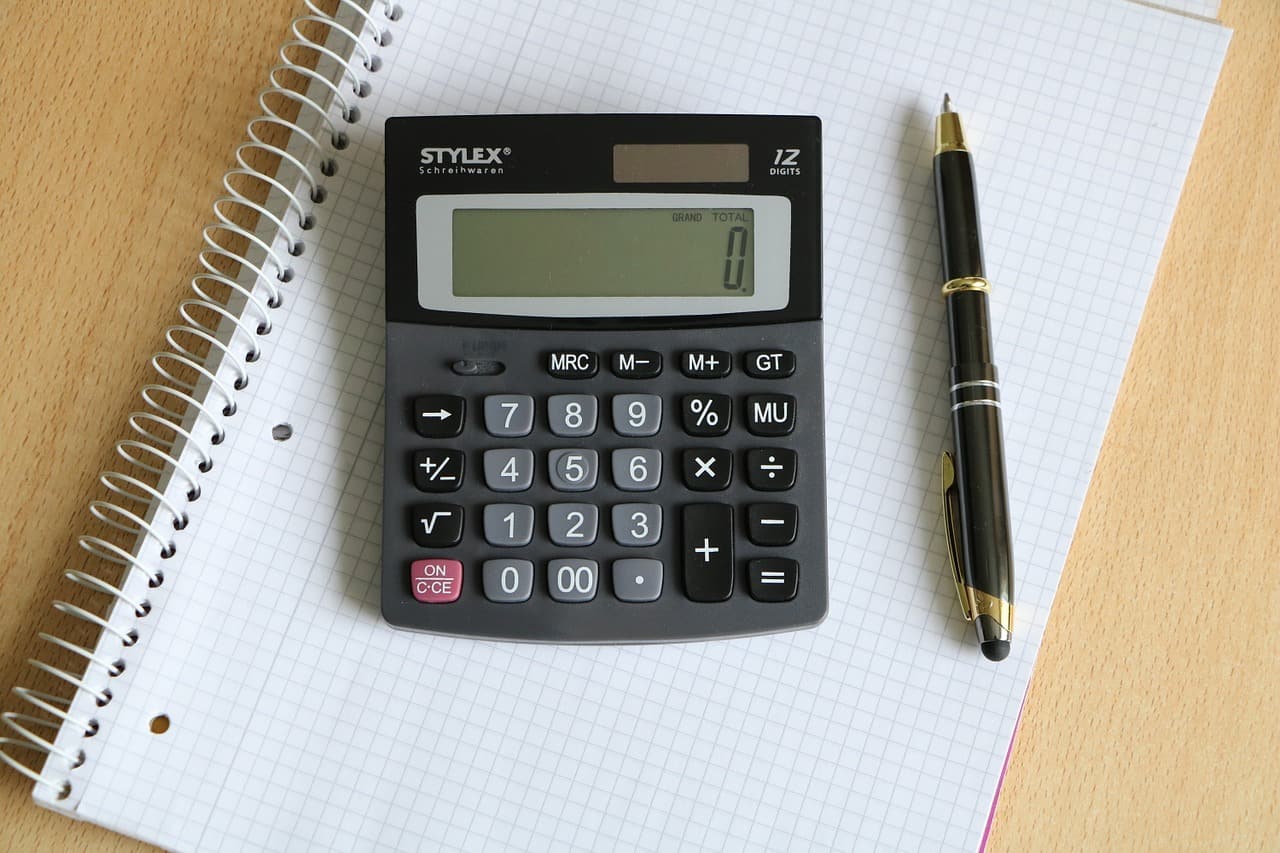 When you're catering for an event, there is a lot of factors to consider. And more likely than not, budget is one of the big considerations. One thing to keep in mind is that "standard service" means different things to different purveyors. So, where does the pricing come from, and where should you start? When figuring out your budget to determine the average catering cost per person, refrain from looking at the bottom line until you understand what services are included in the price.
Also, make sure you book your venue through Peerspace! First of all, it is an incomparable resource for finding the perfect venue for your launch party, meeting, retreat, or company brainstorming session. And it also has a Concierge service on call to help you navigate the planning process. And yes, this includes everything catering! We've included photos from real Peerspace event venues, just so you can see what's out there as a possibility. As you move forward, review the following components that come together to determine your average catering cost per person. 
1. Food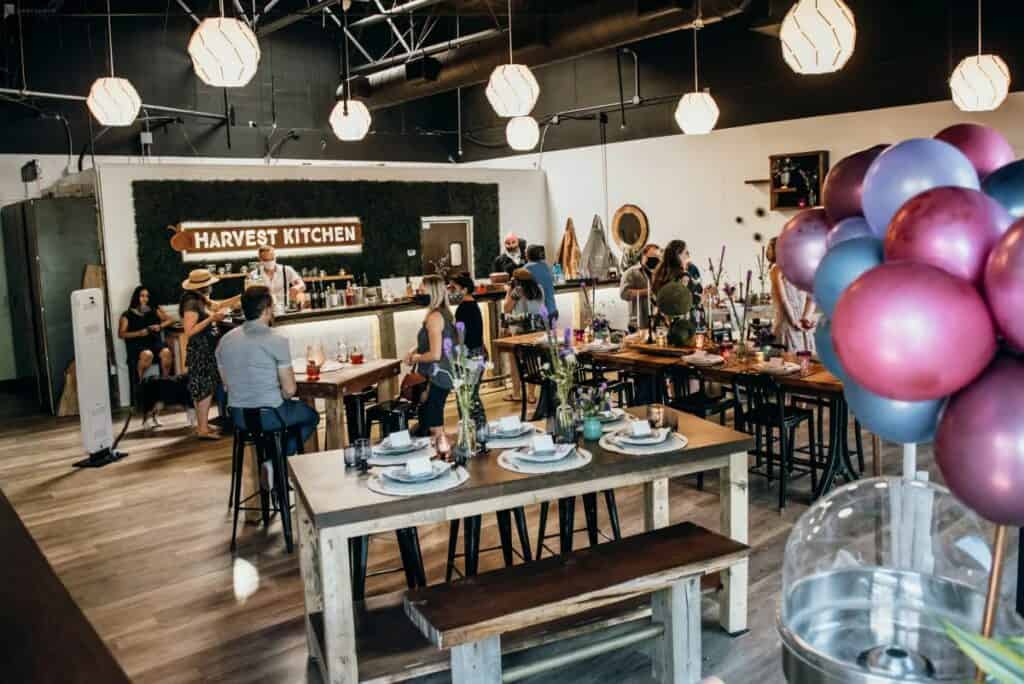 The food itself is a major factor in determining the average catering cost per person. It stands to reason that the cost of raw products in a specific geographic area is not going to vary by much. That is, in Philadelphia, for example, filet, asparagus, and fresh mozzarella are going to cost generally the same amount per pound no matter who is purchasing it. Another example: oranges are going to cost less in Florida and more in Michigan.
That said, quantity matters! A large-scale catering operation or banquet hall purchases more chicken each week than does a small, private caterer, so the former may get more attractive pricing. Also, refrain from focusing solely on the price of the entree. Hors d'oeuvres, dessert, and non-alcoholic beverages may or may not be included in your caterer's pricing.
2. Style of service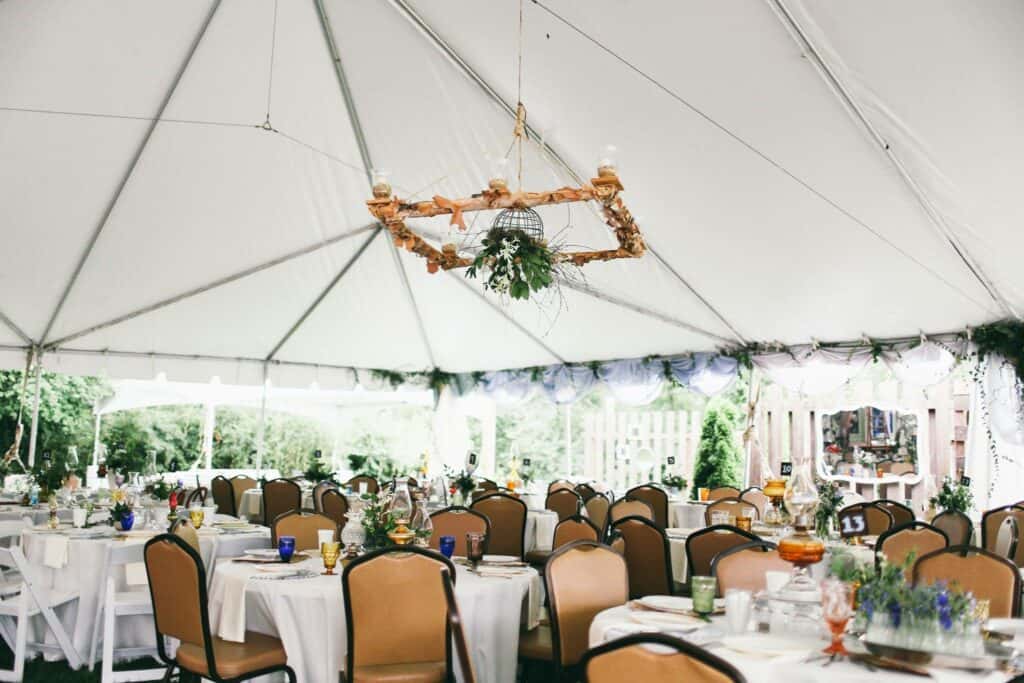 Catering companies offer several service styles. Served by dish or buffet-style, and if the latter, family-style or stations? It's exciting that more and more caterers are offering service that suits the mood and personality of your event. However, don't assume that a buffet or a station-style meal is necessarily the more economical route to take. When guests meander and assemble their own plates, they'll often take more than a standard "portion." All of those options will look scrumptious, so people want to try a little bit of everything.
Since there's no greater mood-killer than running out of food, a caterer will prepare almost 1.5 servings per person to account for that. That said, often the presentation of food on a buffet is less labor-intensive than a plated, served meal. It all balances out in the end.
3. Staffing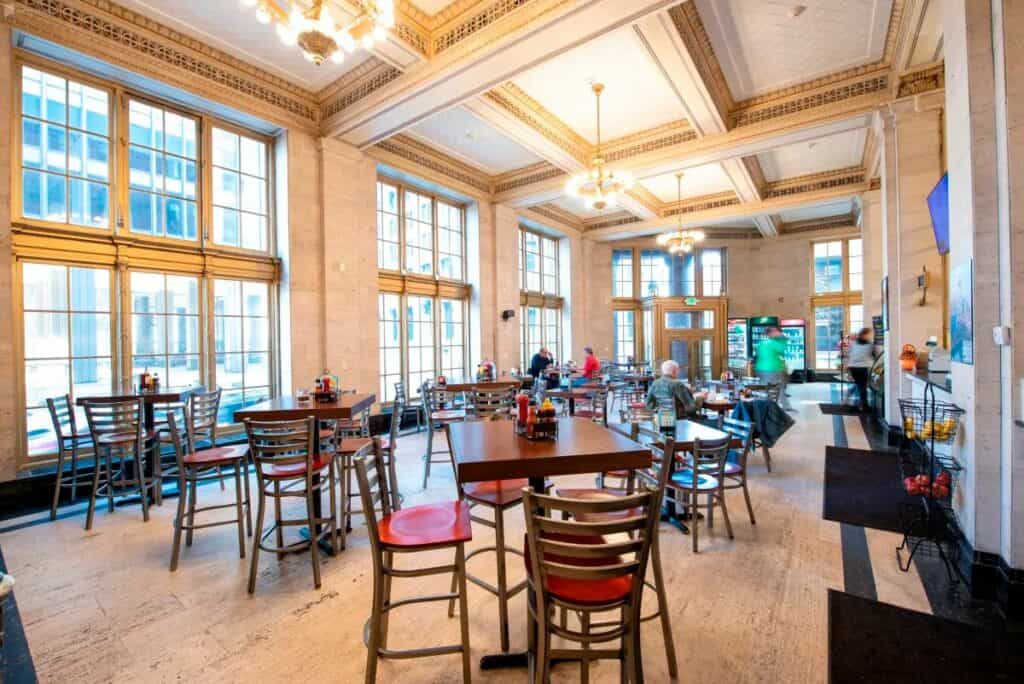 The type of staffing a catering company offers affects the average catering cost per person and is slightly different from the style of service. Caterers can provide just about any service you require for your special event, but you should be ready to pay for it. If you have a bar, you'll need a bartender and a bar back, even if it's "just" beer, wine, and soda. Wine service with dinner will require one to two additional staff people who can do nothing else during dinner service. Want them to set the tables early? Those extra hours will have a fee, too. Keep realistic staffing needs in mind any time you're planning a catered event.
4. Timing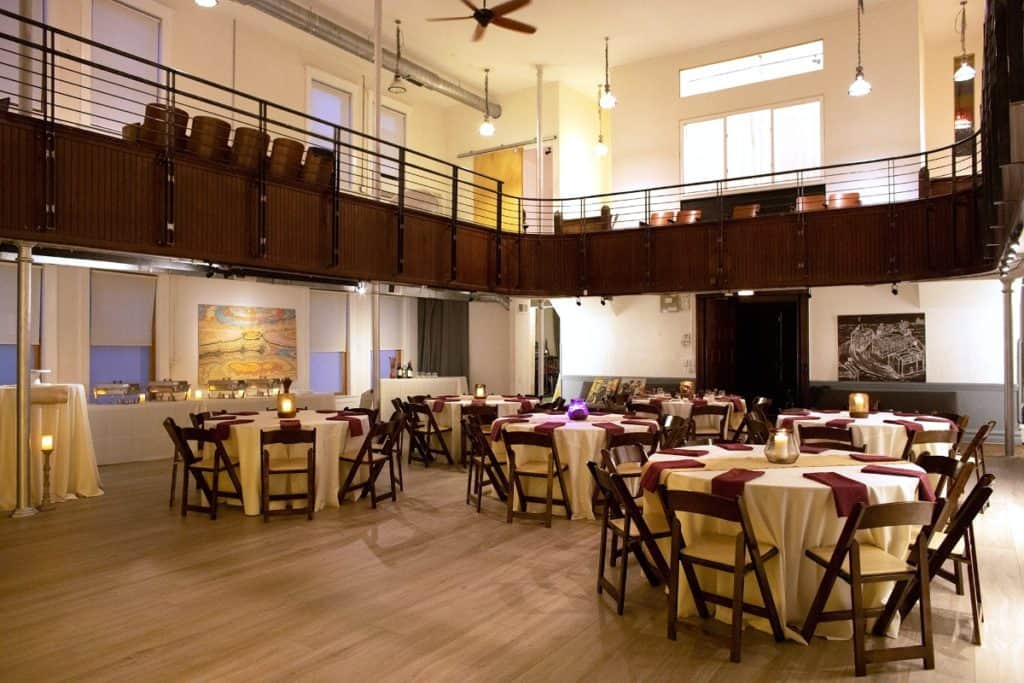 A common misconception is that pricing for social events is unjustly inflated when compared to a working lunch or post-meeting cocktail party. The reality: well, yes, it costs more, but not because vendors want to wring every last dollar out of your budget! Instead, consider how many moving parts have to come together for a social event and, frankly, how much longer they are than a meal in the middle of a conference. More hours of service means more product and labor in the kitchen — so, of course, the average catering cost per person will be higher depending on the timing.
5. Number of guests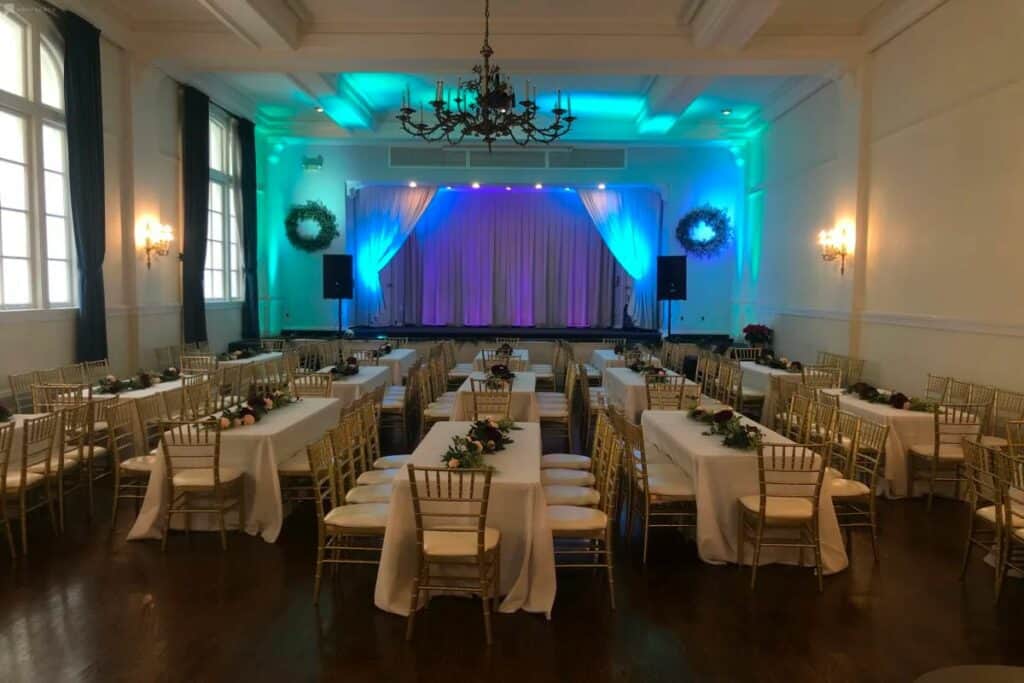 Remember the point above about companies that cater to a higher volume getting better prices on chicken? The same applies to catering for your event. Fewer guests will absolutely equal a higher average catering cost per person. Whether they're cooking for 20 people or 1000, they'll still need (at minimum) a chef, banquet captain, server, and sous chef/utility worker. The staff will increase incrementally with more guests, but that core staff will always exist (and will have to be paid).
6. Off-premise vs in-house events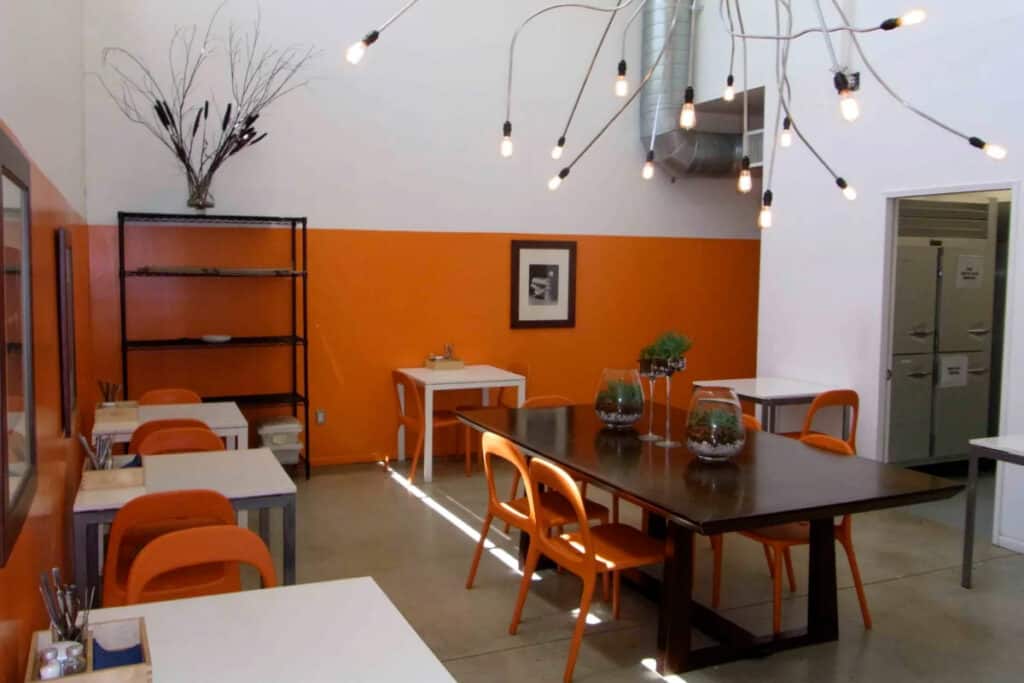 An event venue with an in-house caterer has built their existing overhead costs into their menus. They have ovens, refrigeration, and a commercial dishwasher to make event execution smooth and predictable. The moment the event is moved to another location, a whole new set of overhead costs come into play! They'll likely have to erect a kitchen in a place where there is none and make do with what equipment they have while still maintaining the integrity of their food. More staff will likely be required, too. Also, reliable running water and electricity can not be assumed or taken for granted. This shouldn't feel daunting, though. A good caterer embraces the extra effort required to make your event's food service flawless.
7. Rentals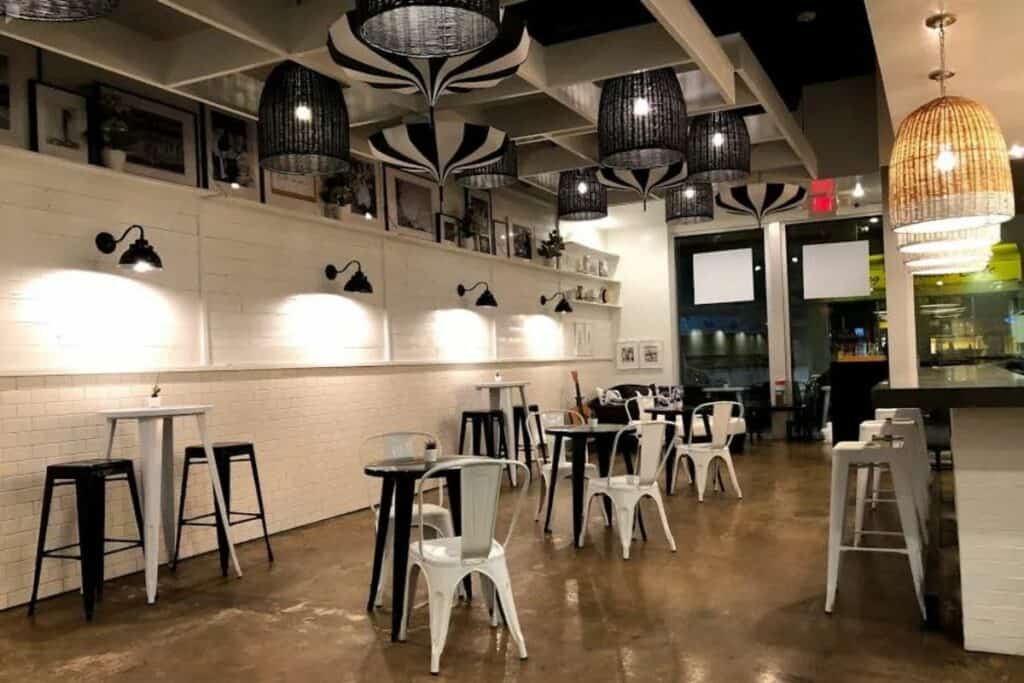 The exciting part about planning an event in a unique venue is that you get the opportunity to create and fine-tune your vision. It's a challenge that's well worth conquering! Some caterers — many, in fact — will include in their pricing flatware, glassware, and china in their average catering cost per person. Others may include linen tablecloths and napkins. More often than not, though, it's going to be a line item. Should you decide to rent those items on your own — and if you have access to a reliable rental company, by all means, do so — the caterer may include a handling fee to place and remove linens, stack rented china, and otherwise get it ready to be removed by the rental company the following day.
Average catering cost per person: conclusion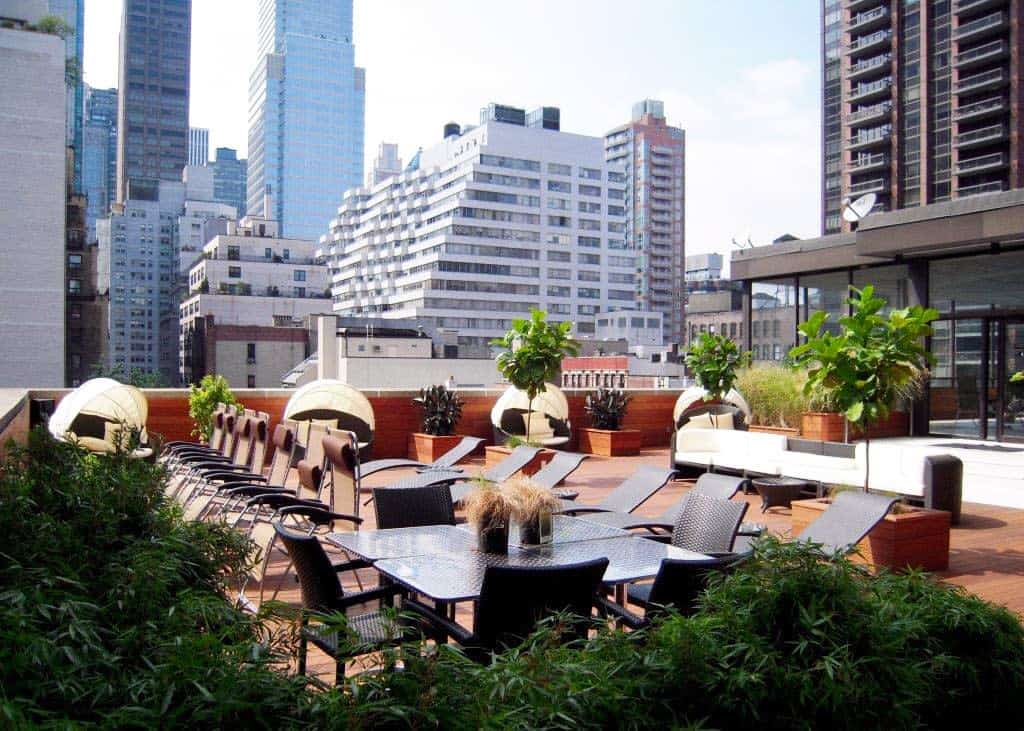 So, what should be your takeaway from all of this? A menu that seems oppressively expensive may have that big dollar amount because it includes things you haven't even thought of. However, a less costly menu may also mean you're getting limited service. Published catering pricing won't necessarily tell you what items are included or what may have an upcharge assigned.  When you get your proposal, look at the line items, and if they aren't listed clearly, ask! If you understand where the average catering cost per person comes from, you'll be able to ask the right questions to make sure you get the most bang for your catering buck. 
To save yourself any price or service confusion, book your event at a Peerspace venue. Peerspace is home to thousands of stunning event venues in cities across the country and beyond. Restaurants, bars, cafes, and commercial kitchens are included in the mix and are all too happy to work with you to craft the perfect event in your price range. And if you find the perfect event space but it is sans catering, rely on the Concierge service to present you with the best options and deals to make your event what you always wanted it to be.


Get together somewhere better
Book thousands of unique spaces directly from local hosts.
Explore Spaces
Share your space and start earning
Join thousands of hosts renting their space for meetings, events, and photo shoots.
List Your Space