The 10 Best Baltimore Fashion Photographers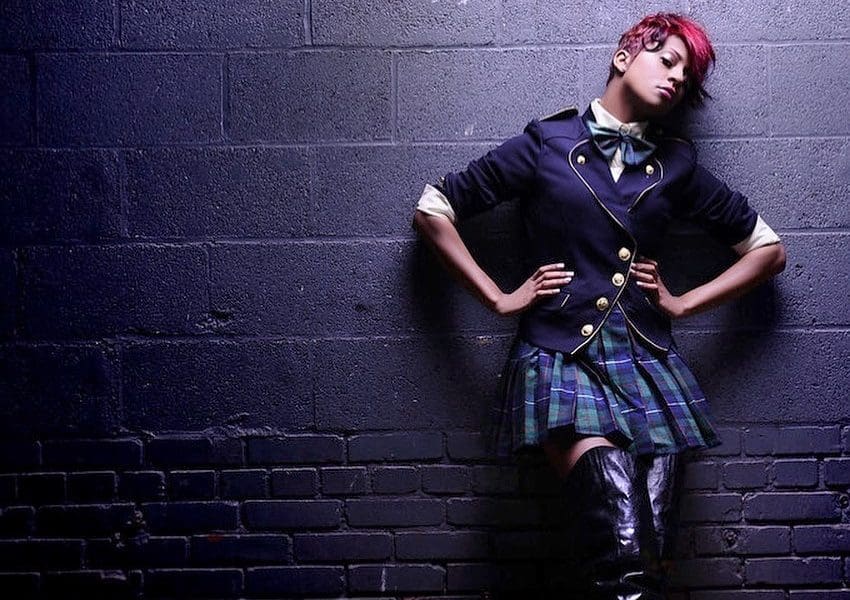 Baltimore's right in the center of it all, yet there are still people out there who are sleeping on what this eclectic city in Maryland is bringing to the table. While putting together this list of the best Baltimore fashion photographers, it was impossible to ignore the fact this city is flush with visionary artistic talent. Baltimore artists are riding their own wave, simultaneously subversive, and yet building an all-new tradition. We're not saying anything here that's likely to surprise you, so let's just move on past the pleasantries and dig into the work of these fashion photographers, shall we?


Roy Cox is a Baltimore fashion photographer who focuses on promotional and commercial work. Clients seek him out for his distinctly crisp style, which is smooth without seeming overly processed, as well as full of true-to-life color and presented in a painterly manner. He is like an artistic master who hides his brushstrokes, leaving only the perfect finished product for his audience to pore over. Within his clear signature style, he is able to uniquely capture a variety of subject matter and moods. If you work with Roy, we'd suggest trusting his instincts rather than coming to him with a narrowly defined idea. He always seems to get things right on his own.


Vernon S. Davis is a Maryland-based photojournalist and portrait photographer with a strong portfolio of editorial fashion shots. His photos are full of eccentric individuals brimming with intelligence, life, and hope — all while unflinchingly facing the realities of the day. The optimism in his photographs, which is so expertly contrasted with the grit and disappointment of daily life, conveys upon his models a dignity that is almost angelic.


The brainchild behind Martin Studio Photography, Jeff Martin employs an editorial/fine-art take on the traditional subject matter of fashion photography — the physicality of the body, the divide between streetwear and runway wear, and the mood and personality conveyed by the fashion and makeup choices we make. We appreciate his photos both for the sublime technical prowess they demonstrate, as well as for the wide variety of influences they draw from. Though inspired by the greats from Vogue and Vanity Fair, he also looks to influences from religious sources, the music scene, trends in design and architecture, and film to produce his art. Looking through his portfolio, you'll see an active mind at work.
Vickie Gray is a Baltimore glamour photographer who works with both models and everyday people to create refined, one-of-a-kind photos, which are alternatively retro or else futuristic. Her photos are impeccably styled, of course, and capture more than just glitz. They capture the joy and deep human longing of her models, all while set in scenes that are styled and designed with a touch of genius.


Jason Rogers of Jay Flash Photography creates sensual, colorful fashion, fitness, and lifestyle photography. His style primarily veers toward minimalism, while occasionally going the other way altogether, incorporating a strong sense of myth in highly detailed and textured dramatic scenes. Whatever he sets his mind to, he excels at — and it'd be quite the pleasure to be there with him as he explores and searches for new inspiration.


Damon Rice is a full-time digital marketer, as well as one of the best Baltimore fashion photographers in the biz. Working in a digital medium has given him a strong sense of color and what connects with people. His photos almost seem designed around the lessons of what captures human attention — just as compelling as his marketing campaigns are. You can't simply scroll through his feed. You are constantly forced to stop and take notice, to pay deeper attention to the work he's doing, which plays on the expectations of fashion photography. This makes his photos an absolute treat to explore deeply.


Kris Williams is a fashion photographer who makes a real difference in the world by helping women of color create distinctive visual messaging for their brands. Her style is wholly determined by the brands and individuals she works with. She can shift quickly from conveying traditional values and wholesomeness in one set of photos to conveying an idea of a future that is both sexy and dangerous in another set. Her attention to detail and ability to convey what's uniquely beautiful about her models never wavers. She's all about authenticity.


Sean Scheidt is one of the most distinguished Baltimore fashion photographers, as he also splits time between LA and NYC. He's deeply embedded within the Baltimore art scene, and his work is always crossing into new frontiers, drawing inspiration from the artists he loves and providing new stepping stones for other artists like himself for whom the everyday is simply not good enough. We'd recommend Sean without hesitation to any model looking to stand out, as well as any brand or publication aiming to find their voice.
Dean Alexander is an award-winning photographer and director working in the Baltimore area. His work shows an amazing eye for color, and he's perhaps the most playful of all the photographers on this list. He doesn't seem to have an impulse to "prove himself," or perhaps he just no longer needs to. And what results are photos that are totally free from the self-imposed constraints that often hold back other artists. Dean's work is both true and inviting. His compositions are so well-balanced, they're unnerving. It's impossible to ignore the care that goes into staging and shooting these photos — and yet the meaning behind that perfection is elusive.


E. Andrew Murray is a Maryland fashion, portrait, and fine-art photographer who's made a name for himself taking a mixture of some of the area's most glamorous shots, as well as interesting high-concept editorial shots. Models know they can count on him to stand out from the rest, and so they are willing to trust him through the process of taking difficult and mysterious shots — even though the full power of his vision is likely not always obvious until the final shots are delivered. But when you've built a reputation as a unique thinker — a real artist — as E. Andrew Murray has, then you've earned the leeway to really bring your own vision to life.


Support your local photographers and art scene
A city thrives when it supports its artists. When you tap into that base of talent — just by being around them and supporting their vision — everyone will benefit in wonderful ways. True growth always begins this way — with culture. So, get out there, make awesome things, appreciate the extraordinary, and show us what you come up with!



Get together somewhere better
Book thousands of unique spaces directly from local hosts.
Explore Spaces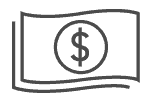 Share your space and start earning
Join thousands of hosts renting their space for meetings, events, and photo shoots.
List Your Space