The 9 Best Boston Food Photographers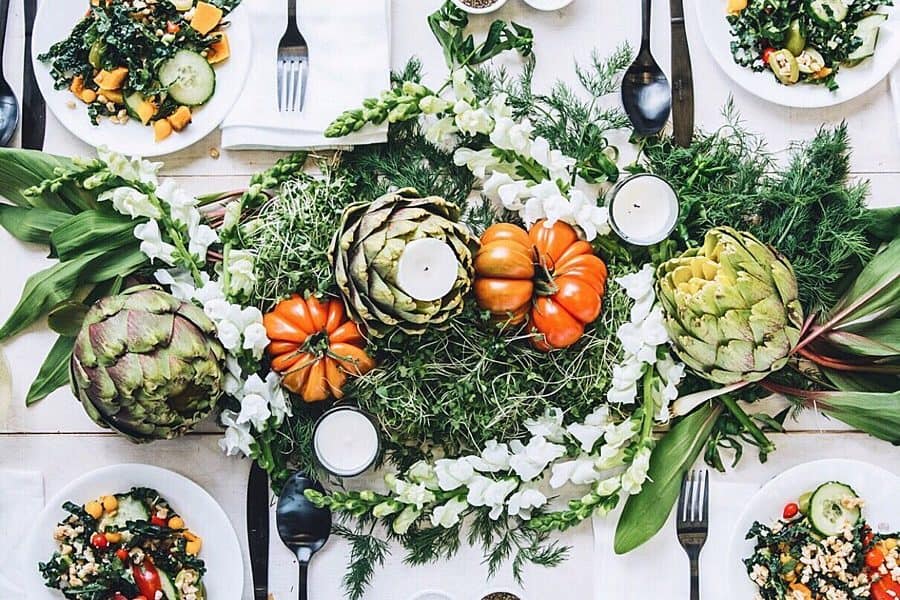 Using their signature styles and the handy work of high-end chefs, Boston food photographers are helping to redefine the city's dining scene. Baked beans and clam chowder are great, but these talented image-makers recognize that Boston has even more to offer. So, whether you're planning a trip to New England or just looking for an excuse to practice your Boston accent –– this list of dedicated photographers is sure to inspire your appetite for adventure and beautiful food.


With a BFA and robust passion for food, Jayna Cowal creates striking images that capture the mood and experience of the food in front of her. High contrast, colorful food lays, and hints of movement come together in Cowal's stunning body of work.
Her use of pattern and sharp side-lighting give her images a polished, retro flare. In contrast, Cowal also crafts images that focus on the rustic nature of food preparation and raw ingredients, using playful overhead shots and unique table settings. In her free time, Cowal tends to her collection of house plants while watching British baking shows and, of course, cooking up her own recipes.


As one of the most well-traveled Boston food photographers, Morgan Ione Yeager brings a fresh perspective to Beantown's culinary scene. Her worldly sensibilities combined with her clever use of natural and studio lighting pair well together. With a meticulous eye for detail and knack for subtle storytelling, Yeager creates perfectly balanced photos that capture the emotional appeal of each handcrafted dish.
Her inclusion of unobtrusive backgrounds adds understated visual interest without pulling focus away from her subject. Her collaborations with food and prop stylists, graphic designers, and other creatives allow her to successfully realize both her own and her client's vision.  
Allie Strong specializes in food photography and recipe videography. Her background in recipe development and digital marketing strategy give her a keen sense of what it takes to create beautiful imagery that adds value and approachability to the brands she works with.
Strong's bright and inviting images combine light and airy lifestyle photography with flawless product photography. Her skills in the kitchen, along with a firm belief that cooking should be fun, are reflected in her distinct style as one of the best Boston food photographers.


Using subdued highlights, shallow depths of field, and a semi-strict adherence to the rule of thirds, Joe St. Pierre produces sophisticated images that are sure to make your mouth water. Vibrant colors and side lighting reminiscent of long afternoon shadows give his photos a moody and nostalgic feel.
Meanwhile, collaborations with expert food and prop stylists add to the breadth of intriguing compositions that he is able to create. St. Pierre's relaxed approach to shooting, along with his appreciation for fresh food and sincere people, has made him a go-to for brands such as Tribe Hummus, Bon Appetit magazine, and Wine Spectator Magazine, to name a few.


Heath Robbins' motto — "eat well, live happy" — can be seen throughout his extensive portfolio of expertly crafted images. A love of photography and passion for good food inspired Robbins to quit his job as an agency executive and focus on capturing images that connect the viewer to the flavors and experience of the food he shoots.
With warm tones, smooth bokeh, and soft lighting, Robbins is able to make any dish look like comfort food –– even when that comfort food is a strong dose of tequila!


Brianna Coleman's minimalist style brings out the natural beauty of Boston's best ingredients. As an art director and designer, Coleman is able to bring her sharp eye and extensive understanding of style and technology to her work.
Tightly framed compositions, heavy vignettes, and cool tones and highlights are all part of her signature style. Coleman also includes elements of graphic design in her photographs –– with post-production details like delicate, clean frames and eye-catching split-screen effects.


Gilbert Yap's interest in exploring food art dates back to his work as a high school photojournalist. After earning a degree in electrical engineering and beginning his career as an embedded software engineer, Yap was finally able to rekindle his love affair with photography.
His playful and graphic food photography combines colorful pop-art elements with 45-degree shots of hearty comfort food. Furthermore, his use of sliced raw ingredients gives his photos an extra boost of intriguing shapes and textures. Utensils and hands add even more interest to his crisp and well-composed images.
As a top Boston food photographer, Amanda Reiter is able to adapt her personal aesthetic to the needs of her clients. Her preference for dark and moody images is complemented by her ability to create stunning photos that are light and airy. With an expert handle of off-camera flash techniques, Reiter can light any dish perfectly –– even in harsh lighting situations, such as dark restaurants.
Her passion for making food look its best stems from her belief that people eat with their eyes first. Whether it's a dramatic shot of berries set against a black background or a friendly overhead shot of a casual breakfast –– Reiter's beautiful images will make you want to dig right in.


Joe Greene's fresh take on food photography uses precise plating and scattered ingredients to give the viewer a glimpse of some of Boston's richest food creations. From lobster mac and cheese to pan-seared scallops, Greene uses his fully applianced studio to produce award-winning, conceptual food photography for restaurants and food purveyors.
His sharp and colorful images imbue a polished and professional touch to his client's dishes –– with low apertures and bright diffused lighting showcasing each handcrafted detail.



Get together somewhere better
Book thousands of unique spaces directly from local hosts.
Explore Spaces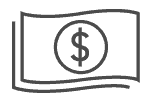 Share your space and start earning
Join thousands of hosts renting their space for meetings, events, and photo shoots.
List Your Space