The 10 Best Boudoir Photographers in Albuquerque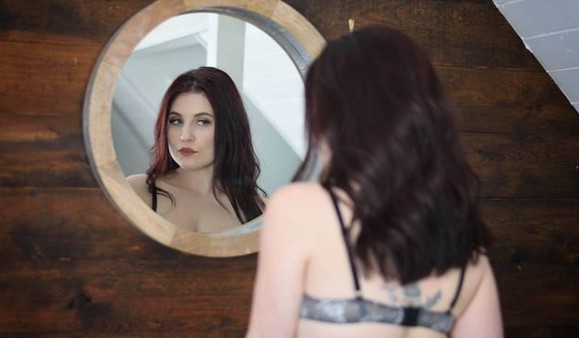 Interested in working with the finest Albuquerque boudoir photographers? Then you've come to the right place! After all, Peerspace is the largest online marketplace for hourly creative venue rentals. In fact, we work with photographers daily, helping them secure the perfect locations to make their creative vision come to life. Therefore, we feel we have a pretty good eye for photographic talent!
Boudoir is a genre that can be intimidating at first, but with the right photographer at your side, you'll quickly find yourself in love with both the results and yourself! That's where we come in. We hope this curated list will help you find your match amongst these Albuquerque boudoir photographers. We promise you won't regret it! In fact, the empowerment that comes from the experience can be a life-changing one. So why not take a chance and treat yourself or someone close to you to some intimate, sexy self-portraits?
Shot by Delina is an Albuquerque boudoir studio aiming to help women rediscover confidence and self-love through this challenging yet thrilling opportunity. Delina works in the studio and on location, including at the pool, the desert, and wherever else best suits the mood for a particular collaboration. As a result, her work carries strong lifestyle elements that add more than simply sexiness to the scene!
Her work with models of all body shapes and sizes enhances our view that boudoir really is for everyone, regardless of how uncertain you are about your first shoot. Delina's boudoir work is about celebrating yourself as you are rather than who you wish you were.
While it's Ariana Munoz's boudoir work that caught our attention, you will also love her couples, family, portrait, maternity, and engagement images! All of her photographs focus on intimacy, connections, and love. In fact, it's a style that's hard to resist! We also enjoy the more naturalistic contrast and color grading, with a slightly warm shift that gives Ariana's photography a classic, nostalgic quality.
Given her focus on women and empowering, confidence-inspiring images, the boudoir genre is a natural fit for Lacey Sexson. Motherhood, maternity, birth, boudoir, and classic portraiture are where her portfolio takes us. Here, we get to appreciate women in all their grace, poise, and power.
We also adore how her boudoir themes range from classic and sensual to maternity boudoir and other subgenres. In fact, her work as a whole explores how femininity and sensuality contrast and blend. Lacey has a twin emphasis on radiant highlights and deep shadow, which is intriguing since most Albuquerque boudoir photographers focus on one or the other! 
Are you a potential boudoir client looking for a photoshoot with a strong theme to it? The work of Keith Green might be precisely what you're looking for then. His models often take enticing poses alongside motorcycles, modeling couches, hotel rooms, and other spaces that add a lifestyle narrative or other theme to the mix! Keith also favors deep shadows and well-recovered highlights, both of which flatter curves and the tonality of bare skin in enticing ways.
One aspect of the work of Sheer Desire Studios that really excites us is the way lead photographer Victoria Sanders strays away from bold, occasionally distracting color. Instead, she favors a subdued tonality of soft contrast monochrome and desaturated tones. This creates a nice balance to the abundant natural light that highlights her models.
The intimate working distances and poses on display also complement the outfits, furniture, and other props to complete the sensual story. Sheer Desire Studios also works with male clients, ensuring everyone, regardless of sex, can see themselves in the best possible light!
The Hartsocks are a husband and wife duo who are some of the most creative Albuquerque boudoir photographers we've seen! Lindsay and Kyle Hartsock are the loving couple behind the lens. What we love about their style is that there's something for everybody, from the playful to the deeply sensual.
Plus, they offer their clients a range of incredible options, from single boudoir photos to full-on themed sessions that match your personality. It's this creativity and inclusivity that should be more of a staple in the boudoir world! Their Instagram is dedicated to their family portraits, so be sure to click their website link for a look at their boudoir work.
https://www.instagram.com/p/CZcrUbnv0tD/
All Things Boudoir is an Albuquerque boudoir photography studio that operates in 40 locations across the country, including Phoenix, Los Angeles, and Washington, DC! Their photographers include members of the PPA (Professional Photographers of America) and WPPI (Wedding & Portrait Photographers International).
As such, their style shows variety and includes up close and personal to more expansive environmental portrait views. We notice that All Things Boudoir has a consistent love of rich color and contrast that heightens the tension between deep shadow and well-exposed skin and clothing.
Where other photographers go light, Moon & Midnight Boudoir goes dark. Photographer Caroline Mendoza prefers neutral to deep shadows, framing her subjects in a moody ambiance that suggests intimate meetings with just a hint of natural light.
However, she also maintains her favored style even in outdoor settings like forests, ponds, and backyards. Caroline pays much closer attention to her surroundings as a result. She prefers locations that add to the scene at hand and give a lifestyle element to her images.
The working ethos of Falling Star Boudoir best exemplifies what boudoir is all about to us! In her own words: "I often hear from the women who grace my studio that they have never liked a photo of themselves. Their boudoir session was the first time they walked away from experience loving their portraits, and in return, loving themselves a little bit more."
Falling Star knows that boudoir is as much a gift to you as it is to viewers or lovers. And judging by the confidence, excitement, and other expressions on full display, their clients reap the benefits of this approach with each session. We also enjoy seeing the use of highlights and shadows as ways to add mood to boudoir sessions in her work.
Evangaline of Simply Eve Boudoir sees her work as a way of telling your story through a lens of intimacy, sensuality, and self-empowerment. In fact, she helps women love their bodies and combats unrealistic messages our society shares about body image. Her studio is a labor of love and a testament to the healing power of boudoir.
That's why Evangaline favors close working distances and confidence-inspiring poses in her subjects. Her work typically takes place in her indoor boudoir studio. Here, her team of stylists and makeup artists help you find the highest expression of yourselves for the day!
Lauren Cherie of Lauren Cherie Photography is one of the most popular lifestyle photographers in the ABQ. In fact, she is a mainstay in the wedding and portrait scenes. However, we especially adore her boudoir shoots! Alongside her husband, Chris, Lauren takes stunning images of people who are clearly feeling as amazing as they look. That's not just confidence that springs up naturally, that comes from knowing you're working with a true artist.
Look through their boudoir portfolio, and you'll notice sun-dappled images that are truly beautiful. In fact, we think this may be your ideal boudoir studio if you're brand new to the genre.
Albuquerque boudoir photographers + Peerspace = magic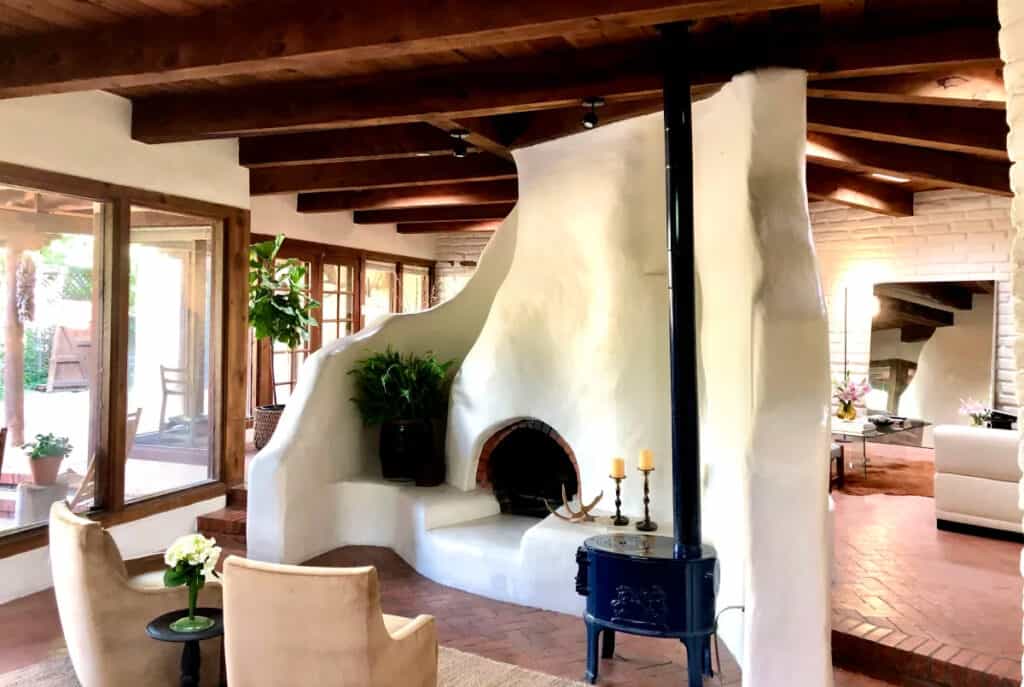 We hope this list has helped introduce you to some of the best Albuquerque boudoir photographers. We also hope it's inspired your next creative venture! When you're ready to book, grab one of these immensely talented boudoir photographers and high tail it to a Peerspace near you. It's the perfect way to add some extra sizzle and spice to your shoot (besides what you yourself bring, of course!)

Get together somewhere better
Book thousands of unique spaces directly from local hosts.
Explore Spaces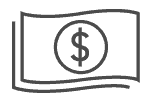 Share your space and start earning
Join thousands of hosts renting their space for meetings, events, and photo shoots.
List Your Space