The 10 Best Boudoir Photographers in Bakersfield, CA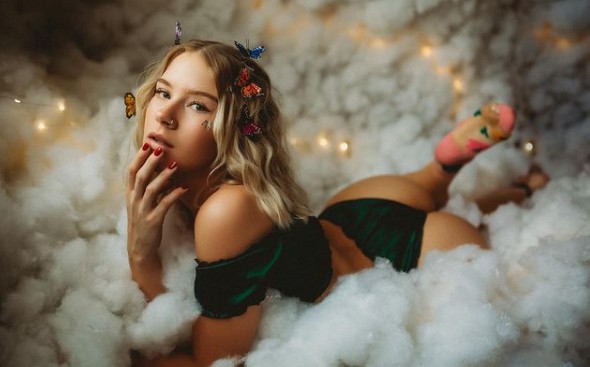 Boudoir is about more than looking your best. For many people, it is an experience of being vulnerable, an experience that you can't easily trust to just anyone. The following Bakersfield boudoir photographers specialize in giving an experience to their clients, in addition to their gallery of photos. Whatever your comfort level, whatever style you're going for, we're sure you'll find your perfect match on this list.
Meranda is more than a Bakersfield boudoir photographer, she is an artist, a stylist, and a hype girl. This all on top of being inspiring proof of the power of boudoir photography. Knowing that many women struggle to love their bodies and find beauty in their perceived flaws, she is the supportive friend who shows you that you really are gorgeous just as you are. Using expert lighting techniques and shadowing to create a timeleslessly sexy vibe, she brings your best features to the forefront and creates portraits that are just stunning.
Adriana Alvarez has made a name for herself with her glamorous maternity photos celebrating the expectant mother. She celebrates the shape of the body, often using silhouettes, shadows, and light to further enhance the lines. With an awesome client closet of lace, ruffles, and dramatic gowns, she allows her clients freedom to find something to make them feel gorgeous. If you want to feel like a queen while celebrating your body during a transformative time, Adriana is the perfect match for you.
Every photographer is driven by something different. Lindsay Renee Davis is a Bakersfield boudoir photographer inspired by the courage of her clients stepping out of their comfort zones. She strives to give them the best photos of themselves they've ever seen. Her photographs are sensitive explorations of her client's vulnerability and inner power and they are simply beautiful. Often using simple backgrounds and elegant posing, she brings out the personality of her subjects in each of her shoots.
Krissy Hashley is the artist behind the lens at this boutique studio, and we do mean artist. She carefully curates the setting and plans the shoot — all inspired by her boundless creativity. She works both in studio and outdoors and accommodates special requests and client collaborations for photos that are truly you in all your unique glory. Even if your style is a bit more on the risque side! Choose her if you're creative, playful, or edgy and want that side captured in your shoot. Or, if you are willing to experiment and play for some unique shots!
A lifetime creative, Bakersfield boudoir photographer Kaitlin Kelsey has brought her passion for art into photography. And the results are hundreds of happy clients and a dynamite portfolio. Her style is editorial—creating the shoot and the experience while telling a story—and modern. Her shots are the perfect blend of sultry and authentic, staying true to her subjects while playing up their steamy sides. Her slightly dark and moody style is perfect for boudoir. She subtly amps up the sex factor while remaining timeless.
Austin Zahn is a well-respected portrait photographer with over a decade of experience and a degree from the Brooks Institute of Photography. She is a portrait specialist working around Southern California. But it's her work as a Bakersfield boudoir photographer that caught our attention. If you are looking for an experience where you will be treated like a queen and have the photos to remember the experience, work with her. Her home studio includes a garden for a variety of shots and her experience and gentle direction make your shoot a breeze.
The team at Bella Allure are wedding photographers specializing in bridal boudoir. So if you want a memorable gift for your significant other, they are a great choice. Their experience makes them experts at controlling lighting and maximising the glam–think glowing skin, bright bridal whites, with just the right amount of naughty. Their portraits are centerfold style—flat out fashionable and sexy. This is why they make such a tantalising gift. Of course, if you just want to be inspired by your own beauty, a gift for yourself.
Alex Puente has a background in commercial photography as well as headshot photography, so his boudoir work is completely polished and professional. Since he always brings out the best sides of his clients for his headshot work, it's natural for him to bring that through his boudoir work. Expect lighting expertise, posing expertise, and a fiery final result. His style is perfect for those who want a bit of polish in their portraits.
Raquel is the kind of photographer who lets her subjects be themselves in front of the camera. And whether that style is playful or pin-up perfect is up to them. The alchemy between artist and subject can be felt in the finished product—a showcase of creativity on both sides of the camera. Her style is best suited for those who want a subtly sexy shoot—she is all about the implicit instead of the explicit. And in doing so, she proves that everybody can do a boudoir shoot, no matter your comfort level with nakedness.
Illy Giovanni wows with her Bakersfield boudoir photographer work. It is a style perfect for those who want both provocative photos and a creative photographer. She keeps her finger on the pulse of trends and blends a bit of fashion and editorial styling into her portraits—creating an ever evolving body of work. She works both in the studio and outdoors. So whatever setting you have in mind for your shoot, she is happy to accommodate. Choose her if you want Insta ready shots of you being your effortlessly cool and sexy self.

Get together somewhere better
Book thousands of unique spaces directly from local hosts.
Explore Spaces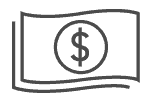 Share your space and start earning
Join thousands of hosts renting their space for meetings, events, and photo shoots.
List Your Space