The 8 Best Boudoir Photographers in Fresno, CA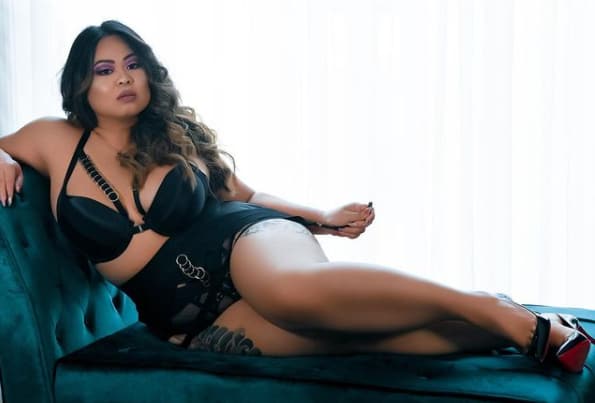 The perfect mix of Fresno boudoir photographers on the following list—no matter your gender, experience in front of the camera, or even your comfort with tossing your clothes aside, your ideal photographer is here. There are even a few artists who offer outdoor sessions and who work with couples. Feel free to get inspired to collaborate, explore latent sides of yourself, and feel empowered to express yourself fully with these artists. They are all experienced professionals with a core mission of showing you your true beauty! 
Shalon is an award-winning Fresno boudoir photographer with a passion for empowering women and showing them their sultry sides. She also provides a luxurious experience for the people she works with. Her studio is well-appointed—tasteful furniture and a homey atmosphere contribute to her photos' overall upscale feeling—and well outfitted with a full client closet. As a bonus, her sessions include hair and makeup and in-depth consultation, including wardrobe choices. Her photographic style is refined sexiness—implied nudes, sensual shadowing, and a focus on each person's attributes imbue her portraits with personality. If you want a complete experience plus jaw-dropping photos, work with her and see that you are boudoir. 
Taylor trained in posing and lighting specifically for her boudoir clients. After all, few things are more critical when it comes to the human form. Her background in wedding photography gave her an eye for authentic moments, it was a bridal shoot that began her foray into boudoir, and she has brought that trained eye into her studio, with stunning results. Specializing in black and white imagery allows Taylor to focus on form and shape and lends her work a timeless elegance—it also allows for an exploration of sensuality, of emotion, that is easier to express in black and white. Her style is classy, so if you'd rather not bear it all, she is happy to accommodate with a clothed, beauty-styled session, just touching on the steamier side. Making you comfortable is her priority, making her one of our favorites for the shy ladies out there. 
Edna Kinney is not just a photographer, she is an advocate of radical self love, acceptance, and a true believer of the fact that all humans are beautiful. Under her caring and accepting eye and camera lens, women transform into the powerful, vulnerable, gorgeous beings they are. She creates a safe space for her subjects to express themselves, and their comfort with her leads to relaxed photos. She's one of our favorites for her inclusive ethos, celebrating the beauty of all body types, as well as her use of photography as a therapeutic tool. If you want to learn to love the skin, you're in, definitely work with Edna. She creates magic. 
Brandon Rather is one of the Fresno boudoir photographers with a fine art style. He focuses on making women feel beautiful as well as making them look amazing. You can expect art shots with him—using props, styling, and effects to create portraits with maximum impact. His classic boudoir package includes hair and makeup, with a published stylist, and up to four hours of studio time—plenty to get comfortable in the studio as well as showcase a variety of outfits. He also offers outside-of-the-box portraits, including outdoor settings and Shibari. If you have an artistic streak and want creative shots unique to you, work with him. 
Hannah Gaul is a Fresno boudoir photographer with a vision—to provide a space where women are seen, celebrated, and shown their beauty. She runs two incredible studios. Both are light-saturated wonders with plenty of props to enhance the shoot. Her style is the perfect blend of artful and erotic — using sheer elements and bokeh to add depth to her portraits and an often minimalist framing to focus on the art of the human form. Her studio is a space where women from various walks of life come to delight in themselves, to learn to love their bodies, and the evidence is in her work — every frame is gorgeous. 
It can be powerful to be in a space where you are accepted, just as you are, and that is why Melissa aims to create that space with all of her clients. She has photographed hundreds of people in her decade-long career and has fostered their self-confidence and growth with her work. She creates pinup-style portraits, fit for an editorial spread, revealing her subjects' form and unique beauty. Firmly believing that boudoir is for every body, including gender non-conforming clients, she works with each person in front of her lens to create their own unique art, becoming the masterpiece they already are. 
As a Fresno boudoir photographer Tiffany offers the whole gamut of services—outdoor sessions for the free spirits, a well-appointed studio for intimate portraits, couples work to highlight your bond with your significant other, and even dudoir, photo sessions for men. She incorporates a lifestyle flair into her work, giving it a feeling of authenticity and intimacy. When you work with her, you'll look glamorous but with a natural feeling—no artificiality here, just a heaping dose of sensuality, a sense of play, and beauty in every shot. 
A true artist, Karla collaborates with her subjects, creating unique art of them and for them. Dramatic and creative, she uses poses to emphasize the lines of her subjects, and she is constantly finding new ways to showcase beauty, so her portfolio never feels overdone. Constantly pushing boundaries and growing as an artist, she helps her subjects make photos that are more than documentation of their beauty, they are stand out art pieces. She's a fitness trainer, so if you've recently reached a fitness goal and want to show off your rocking bod or are a creative person looking for someone to play off your ideas, she is the perfect fit. 

Get together somewhere better
Book thousands of unique spaces directly from local hosts.
Explore Spaces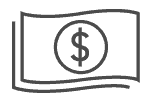 Share your space and start earning
Join thousands of hosts renting their space for meetings, events, and photo shoots.
List Your Space